Presented by: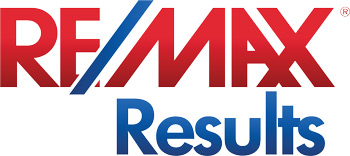 Chances are you will either be or host a house guest over the next few weeks and though it's wonderful to see loved ones, close living conditions can be fraught with peril. It's mostly common sense stuff—clean up after yourself, don't be in the way, pitch in, read social cues, say thank you, etc. But if you really want to go for it…and be the most annoying house guest of the year, here are a few ways to nail it.
Be Helpless
"You're out of toilet paper!" (yelled from the confines of the guest bathroom).
"What should I do with my empty coffee mug?"
Be Overly Polite
"I'm so sorry to ask but I'm thirsty. Is it OK if I have a glass of water?"
"Do you mind if I hang my coat on this hook by the backdoor?"
Be Clueless
"Did I tell you about our trip to the Black Hills yet? No? Oh, you'll love it….wait, are your eyes closed? It's only 11:30 maybe you need another drink. Oh this bottle's empty—let's open another!"
"Do you always let Rufus chew your purse?"
Be Piggy
"Do you have any more fresh blueberries? I finished them last night and really need my antioxidants."
"Dan just loves his hot showers. Isn't it funny how long he's in there?"
Be A Know-It-All
"Did you know you could get these glasses cleaner if you add vinegar to the dishwasher?"
"When my sweetie was your children's age, I made her eat without silverware if she chewed with her mouth open like that."
An overly polite house guest can be almost as annoying as a rude one. You don't need to bother the host for every little thing or wait around to be entertained. Get yourself a glass of water, curl up on the couch with a book, bus your dishes, empty the dishwasher, play with the kids, take the beastly dog for a walk. Be a helpful, comfortable presence and mind their routines. If you're a night owl but you can see their energy flagging after 10 p.m., say good night and watch Netflix or read in your room. If you see the orange juice is gone, offer to run to the store for more or better yet, just do it. Use just one towel and wash cloth. Basic stuff that will have them grateful to have you there and looking forward to your next visit before you even finish this one.
RE/MAX Results Collection Home
11451 Landing Road
Six bedrooms, seven baths and 6,400 square feet. Rare opportunity to own 2.23 acre private estate overlooking Minnesota River Bluffs! Casual elegance describes this comfortable Lecy-built home. Your family can spread out and enjoy every inch of this thoughtfully designed property. Get that "Up North" feel on the vaulted screened porch with fireplace perched over the wooded, private setting. You will be wowed by lower level finish, entire main floor, master suite and oversized garage with car lift to store your extra vehicle. Do not miss this one!
by Laurie Junker