Presented by: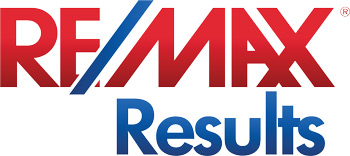 We go to the State Fair every year to happily stuff ourselves with french fries and dairy building malts, stroll down the midway, surreptitiously check out the fair people, and head to the barns to gander at farm animals we usually only see on our plates or between two slices of toast with lettuce, tomato and mayonnaise.  After that we're ready to venture into the buildings that house a wide variety of….stuff. Gadgets, crafts, products, home improvement this and that, and useful information that abounds for those who aren't too food-buzzed to notice.
Here are a few worth checking out
A barrelful of bliss
Winter would be much nicer with a steamy cedar-scented oasis in your backyard. A barrel sauna made by Royalton, MN based Rozycki Woodworks is a traditional way to beat the cold and has health benefits in addition to warmth. Their saunas are made from cedar and offer either wood or electric heat. Check them out in the lower level of the Grandstand.
Reconsider your closet
Not to bring you down my friend, but like me, you're probably buying too many clothes. Lots of them end up in the trash. To increase awareness of the polluting power of clothing (cotton is the most pesticide intensive crop in the world and responsible for 2.6% of global water use, not to mention the environmental cost of transporting these cheap clothes from China) and encourage recycling, the MN Pollution Control Agency put on their creativity cap. They took 43 pairs of jeans, 40 shirts and 50 t-shirts donated by ARC Value Village (where many people donate unwanted but perfectly good clothing) to make one giant outfit for one giant Paul Bunyon. It's a great visual that might make you think twice before buying that cute but probably unnecessary shirt. Located in the Eco Experience building.
360º Photos
You probably have lots of family photos on your bookshelf, walls and computer screen but how about a sculptural 3D family portrait? This is 3D printing for everyone and is sure to be a conversation piece in addition to a fun way to depict family, pets and friends. ME 3D has a booth at the fair and can do this on site—just step in, stay still for 3 seconds and they'll send you a 3D model within 30 days. In the lower level of the Grandstand.
Moo-tique
Over in the Dairy building (where else?) you'll find Cowhide Outlet, which offers a huge variety of cowhide rugs, placemats and accessories. Anyone who has looked at a home design magazine, Houzz, Instagram or Pinterest in the last few years can attest to their versatility and ability to add a little cool to minimalist space.
Olive these bowls
In the International Bazaar you'll find the Olive Wood Kitchenware booth stocked with cutting boards, bowls, spoons, salt cellars, motar and pestle and other kitchen accessories. All are made from olive wood which is prized for it's elegant grain and durability.
RE/MAX Results Collection Home
480 Deborah Drive
Country estate home on 15.8-acre spectacular setting. Beautifully renewed home, pool, tree-top owner's suite, outbuildings with stalls, kitchen, workshop, paddocks, wooded-privacy. Orono Schools. Three minutes to Highway 12 bypass.
by Laurie Junker