Presented by: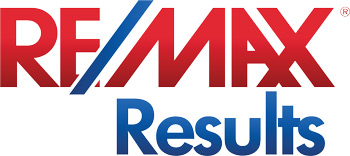 Whether you're telecommuting, consulting, freelancing or running the finances, repairs and schedules for your family, you could probably use a home office of some kind and contrary to popular practice, the dining room or kitchen table is not the best place for it.
Generally speaking, you want work space that is a little out of the way, to cut down on distractions, but not so buried in the home that it lacks vitality. Ample light and storage are important too because a dark, cluttered office is probably going to affect your energy and productivity.  A window is very, very nice both for light and the restful/recharging vista it can provide.
You don't need an expensively appointed room for a workspace. A home office can go anywhere. Dead space at one end of the living room, an underused closet (if you're into piles, a closet office, or "cloffice", with doors that shut can be a good thing), a guestroom, etc. anywhere you have enough electrical outlets, wifi reception and relative comfort. But you do probably want it out of the bedroom….especially if your prone to "I'll just get one more thing done" kind of thinking.
If you plan to create or reconfigure your home workspace you might want consider the following:
Do you have conference or video calls where you'll need quiet space?
Will clients or colleagues be meeting at your home?
What equipment do you use a lot, i.e., printer or fax, and need close to you?
What can be in another room? How many chargers and cords will you have?
How many outlets do you need?
Where does trash, recycling go?
How much desk surface area do you need?
When deciding on a desk, think realistically. Most desk photos in catalogs and online are shockingly lacking in any electrical equipment and their messy cords and I tend to be drawn to the ones that offer absolutely no storage. If you go that route, you'll need to figure out where the pens, pencils, sticky notes, staplers and M & M's are going to go. Not to mention files, papers and other dead tree materials that you may still find useful.
Look for a desk, comfortable chair, wastebasket, shelves, etc. that compliment the decor in the rest of your home. You're going a spend a lot of time there and it may be visible to others, so why not make it attractive? It doesn't have to cost a lot— I've found some great items for next to nothing on craigslist, freecycle and second-hand stores.
RE/MAX Results Collection Homes
3356 Osgood Avenue North
Welcome to this beautiful Stillwater area home boasting a gourmet kitchen, home theater, owners' suite with private spa bathroom, two level sunroom, floor-to-ceiling windows, two gas fireplaces, white oak floors, granite and Cambria countertops in the bathrooms and kitchen, walk-in pantry and the peaceful setting with 360 degree views from inside the home!
by Laurie Junker
Photos courtesy of ; Refined LLC, Room and Board, Jessica Helgerson Interior Design/Lincoln Barbour, Dot & Bo, Troy Thies