Presented by: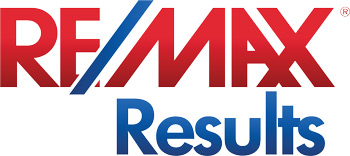 My grandparents farm smelled like chickens and machinery oil. The chicken scent came from my grandmother's coop not far from the house where she would throw food scraps, collect eggs, and on occasion choose a bird for the families dinner. The oil smell came from my grandfather's coveralls and would fill the kitchen when he came in after doing battle with the tractor in the fields all day.
Theirs was a working farm—nothing hobby about it. Everything and everyone on the property had a job to do. The chickens provided meat and eggs. If they were cute and had personalities that was incidental and best not get too attached. The land was flat, rich Red River Valley soil.  It's job was to produce masses of wheat in the field and enough vegetables in the house garden to feed a large family.
A hobby farm, by contrast, is a farm that doesn't have to sing for its supper. There's no expectation that money will be made from crops, gardens or the animals who live there. The air is fresh, there are few neighbors around and while there might be a chicken coop, it's probably kind of adorable and the chickens are treated like family pets who just happen to lay delicious marigold yolked eggs.
Most hobby farms in and around the Twin Cities serve as their owners full-time residence and provide them with a wide-open rural feel, the ability to keep animals as pets, for a hobby (i.e., horses) or for no-kill food for the family (fresh eggs from chickens, milk and cheese, fruit and vegetables). It's a romantic notion that many homebuyers are attracted to but there are some unique aspects to rural living that shouldn't be overlooked.
Mary Mensch is a RE/MAX Results realtor who has experience buying and selling hobby farms and offered the following list of pros and cons:
Pros
Privacy—Hobby farms can be a few acres or well over a hundred but chances are you won't be looking in your neighbors windows.
Variety—Properties range from wide open fields to land that's heavily wooded and some have ponds and/or lakeshore. The bigger farms may be suitable for hunting and include trails for hiking, horseback riding or biking. 
Teaching children responsibility—Caring for animals and tending gardens teach kids about nurturing and responsibility.
Reducing screen time—When kids grow up in an outdoor oriented environment, they tend to be less dependent upon technology for entertainment.
Harvest—Growing and controlling quality of your own crops for humans and/or animals, i.e., hay, vegetables, eggs, can be a big draw.
Control—Ability to make your own decisions regarding animal routine and care. Note: Some areas have ordinances regarding type and number of animals allowed that buyers should be attentive to.
Large spaces for entertaining—Party barns are increasingly popular and a good way to get friends and family to make the hike out to your place.
Cons
Isolation—You have to plan to see other people. 
Tied down—Animals need to be fed and cared for when you're away for a long day, work travel and vacations.
Longer drive times—The grocery store, pharmacy, church, school and your place of employment are likely a distance from your farm and public transportation isn't always convenient. 
Spotty cell service—This varies from area to area but unreliable cell service is still a reality in some rural and semi-rural areas
Higher heating costs—Especially when you need to light and heat outbuildings. Some hobby farmers reduce heating costs with remote wood burning units, pellet stoves or other alternative heat sources to heat both home and outbuildings.
Buildings may fall short—Party barns are a fairly new trend so don't expect existing barns to be wired and ready for surround sound and wet bars (unless you count a pump and a hose). Generally barns can be easily improved for reasonable use and updates to create a "dream barn" can come later.
If you're ready for country living, there are a variety of hobby farm properties available in the Minneapolis-St Paul area. The closer in they are, the higher the price but smaller farms are often priced to sell quickly.
RE/MAX Results Collection Home
8100 Halstead Drive
Close in, horse owner's delight! Warm and eclectic home with spacious living areas. 38 acres adjoining the Dakota Trail. 6+ stalls, indoor/outdoor arenas, and four pastures. Picture-book setting. Possible subdivision.
by Laurie Junker