Presented by  

We have all seen examples of disaster remodeling jobs where an older home has been "updated" in a way that results in a jarring, often ugly contrast between old and new. For anyone considering a remodel of an older house, this year's tour offers two case studies of how to successfully address the common problems that arise when blending old and new.
Case Study: Arts & Crafts Bungalow
Home #14 is a splendid example of Prairie School architecture in St. Paul. The homeowners asked David Heide Design Studio to reconfigure the interior spaces for greater livability while remaining true to the Crafstman details that made the 1915-era home so unique. The design team was able to provide an updated spatial layout of living spaces and incorporate modern amenities while carrying through the Prairie School detailing. Light fixtures were custom-made to meld with original lighting, and the Studio worked with the homeowners to select paint colors, accessories, and hardware that matched the period of the home.
Case Study: Historic Stillwater New Build
The architect homeowners of Home #17, founders of Imprint Architecture and Design, purchased a lot in a historic district of Stillwater and took on the challenge of designing a new home that blended seamlessly with the 150-year-old houses surrounding it, yet offered the modern aesthetic the couple loved. They accomplished this task so well that the home was recently honored with a Preservation Award by the Stillwater Heritage Preservation Commission.
Don't miss these homes and the other 15 amazing projects, open to the public from 10 am to 5 pm on September 17 & 18, 2016. Tickets are now on sale at www.homesbyarchitects.org.
The 2016 tour is supported by Hage Homes, Marvin Windows & Doors, Elevation Homes, Streeter & Associates, Warners' Stellian, Lilu Interiors, Marvin Design Gallery by Shaw Stewart, Mattson Macdonald Young, Pella Windows and Doors, Alpine Hardwood, Cates Fine Homes, Erotas Building Corp., Fresh Energy, Full Swing Golf, Grateful Beds Garden Rehab & Design, Mercury Mosaics, Olin Construction, Otto Painting Design, American Mortgage & Equity Consultants, Inc., Archistructures, Bunkers & Associates, Clay Squared to Infinity, Lucy Interior Design, Orijin Stone, Southview Design, Stephen Donnelly Company, and Midwest Home.
Presented by AIA MN
Photos Courtesy of AIA MN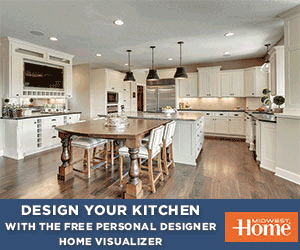 Facebook Comments