Presented by: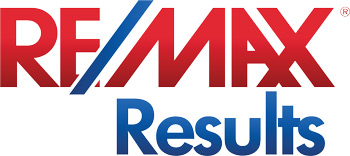 I spend a fair amount of time on golf courses with my husband and other family members who are devotees of the sport, but I rarely swing a club. I just never got the hang of it—I'd hit the ball then watch it scurry furiously over the grass like a Tasmanian devil and stop mere yards from the little wooden tee I'd drilled into the ground. Nonetheless, I love being out on the course. It's so lush, green and peaceful. People are in a good mood (usually), and you don't see many, if any, cell phones in use. A round of golf can be like a mini vacation in a well-tended garden with the promise of a gin and tonic at the end. So I see the appeal of owning a home on a course.
Golf course communities grew rapidly in the late '90s and early 2000s, as buyers recognized the attraction of living proximate to acres of grass, trees, nature and their favorite sport. Today, you can find houses right on the course or across the street in styles ranging from multimillion dollar luxury homes and midcentury ramblers to townhouses and other lower maintenance options. Once the purview of rich retirees, today's developments are also attractive to younger people and families who like the safety of an organized community and easy access to recreation, as many developments offer clubhouses with fitness facilities, tennis courts, pool and a social calendar packed with fun events in addition to golf.
In the Twin Cities, there are a few residential areas with golf courses where you can live and play such as Bearpath in Eden Prairie and The Wilds in Prior Lake. In addition, you can find houses on or near golf courses throughout the metro in areas such as Wayzata, Edina, Hopkins and Blaine at a variety of price points. However, there are a few perks and drawbacks to consider.
Views
Having a house situated on a golf course means you're not looking at neighbors' houses behind yours. Instead you'll have an expanse of green, along with well-tended landscaping.
Access
You will no doubt be able to fit in more rounds if the course is right out your door. Squeeze in nine holes before dinner? Don't mind if I do.
Like-minded neighbors
Finding a foursome to play with or friends who speak the lingo and can talk endlessly about double-bogeys and birdies will be easy when you live in the middle of your hobby.
Landscaping music
All that gorgeous landscaping needs to be tended and the rhythms of the mowers, clippers, sprinklers and blowers are part of the soundtrack of a golf course. Most residents think that's a small price to pay.
Stray balls
No one's perfect and stray balls whistling into backyards and glancing windows is inevitable. Fore! Also, don't be surprised to find a golfer hunting for a ball in your bushes occasionally.
Amiable trespassers
OK, not exactly trespassers but you may hear some conversation from golfers playing through behind the house. Some homeowners like this, especially those who are used to living in a busier city and enjoy seeing people strolling by, but if you like having coffee on the patio in your ratty nightgown, you might feel differently. Golfers start early.
RE/MAX Results Collection Home
587 Somerby Parkway
Don't miss this opportunity to be part of the Somerby Golf Community in Byron. This home sits on a golf course lot not far from the clubhouse. Not only will you enjoy beautiful views from the two-story living room windows but you'll also be able to enjoy the social membership to the community pool, exercise rooms and dining. The home has five bedrooms and four baths. Features include a large office with French doors, formal dining with nine foot ceilings, main floor laundry, composite decking, a walk-out level and built-in shelving.
by Laurie Junker