Presented by: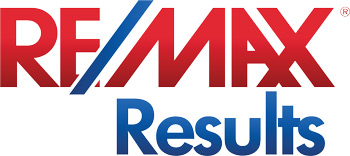 It seems like people either love or hate wrapping gifts. I'm in the former category. Years ago I took a Myers Briggs personality test at a work retreat and "enjoys wrapping gifts" was on the list that pertained to mine. My coworker friend had "does not enjoy wrapping gifts" on hers which she thought validated the whole shebang because she hated wrapping presents. Made sense to me as she was my polar opposite, extroverted and spontaneous to my introverted and methodical. I just find it satisfying to make perfect corners, smooth down folds, achieve symmetry in the closures on each end and find assorted bric-a-brac to decorate the top and use as a gift tag.
I came across something called Japanese wrapping on YouTube and fell down the rabbit hole of alternate, occasionally torturous gift wrapping variations. This included everything from DIY bows to origami styles that about double the amount of paper you need but result in gifts so beautiful that, honestly, it might be hard for you to watch open them.
Japanese Gift Wrapping
Purported to be faster than American style wrapping with a finished product that vaguely resembles an envelope, Japanese gift wrapping is a technique worth mastering. This video by the adorable YouTuber Beat The Bush demonstrates it well. Level of difficulty: Intermediate—a little patience and practice is required.
Make Your Own Gift Bag or Present Pocket
DIY Blogger Kathryn created this short tutorial on how to create your own gift bag out of wrapping paper or paper grocery bags. Such a good idea for those odd-shaped items like bottles of bath salts or candles. She also shows how to make a present pocket idea which creates a great space for a card or decoration. Level of difficulty: Beginner—my husband could handle this and his gifts usually look like he wrapped them wearing hockey gloves.
This idea for a poinsettia box is beautiful and you could even skip the homemade box and just make the flower for your gifts. Shiho Masuda is serious about paper art and offers online gift wrapping courses at Shiho Style & Design. This video for her poinsettia gift box is a freebie! Level of difficulty: Medium to Advanced—this requires a fair amount of precision cutting. 
I think this bow from Lindsay Weirich is even better looking than the ones you can buy, and you only need wrapping paper, scissors and tape. Tailored and chic, this gift wrapping technique is a keeper. Level of difficulty: Medium—this would be fun for kids who are good at coloring (or cutting) insides the lines. 
RE/MAX Results Collection Home
18320 Breezy Point Road
Prime Woodland building site on Woolsey Pond. Boating access to Lake Minnetonka's Wayzata Bay! Perfect setting on 3+ wooded acres, 500+ feet of shoreline. Quiet private lake setting with all the enjoyment Lake Minnetonka offers. Minnetonka Schools.
by Laurie Junker