Presented by: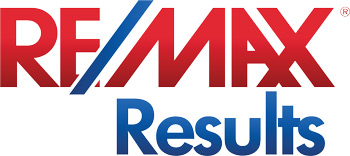 Sometimes it takes a team to keep your house, home and life running smoothly—shoveling the driveway, walking the dog, cleaning the house, teaching the kids the difference between regular and irregular verbs, delivering the newspaper right to your door even on the coldest days and namaste'ing your chattering mind are just a few of the tasks you may rely on others for. The holidays are a perfect time to show your appreciation. Cash, of course, is always appropriate and most welcome, but it's also nice to add something more personal. Don't forget a handwritten note of thanks. Because really, how could you do it without them? Here are a few gift ideas.
Newspaper Carrier (Keep in mind that you may have different weekday and weekend carriers.)
Tin of holiday cookies or small bag homemade granola (suitable for breakfast)
Hand and foot warmers
House Cleaner
Small tube of good hand cream
Mini bottle of Prosecco or Bailey's
Gift bag with lunchable treats inside (cleaners often go from one house to another and/or don't take time for lunch)
Teacher
Natural soy candles (to obliterate the scent of milk, crayons and preteen spirit)
Herbal tea and honey (for inevitable sore throats)
Personalized notepads or sticky notes
A distinctive water bottle
Dog Walker
Bath oil or bombs to help warm up after long walks
Car wash gift cards from the places that do full service interior/exterior cleaning
Yoga Teacher
Essential oil spray (because yoga stinks, but in a really good, peaceful, and healthy way)
Yummi Yogi cookie cutter or cutting board
Yourself
Let's face it, if you're reading this you probably do more than your share of house and home management. So treat yourself to a gift. You deserve it too!
RE/MAX Results Collection Home
9146 Huber Avenue Southwest
Dramatic lakeshore lifestyle home on Lake Ann. Excellent boating and fishing lake of 380 acres. Great setting, beautifully detailed, highly efficient ICF construction at very low utility cost. 187′ of sandy lake, 2.4 acres.
by Laurie Junker