Presented by: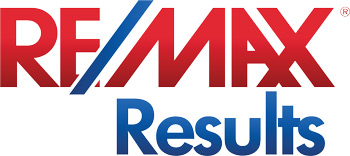 Whether your garage is front and center to the street, tucked away in the backyard, or on an alley for the neighbors and short-cutters to enjoy, it's a design opportunity you may be missing out on. Attached garages in the front of the house can be thought of as a giant entryway and in some cases are the biggest part of the facade (think traditional ranch style houses). A garage in the back is often part of a homeowners private yard area and can be integrated into the landscape design.
Garage doors are first and foremost about function. They need to be tough and able to withstand a lot of use, weather resistant and secure. In this part of the country that has meant a metal door, maybe with some stamped and raised panels for a nod to the aesthetic but usually an afterthought. These days homeowners are paying more attention to this big canvas and using it as an opportunity to extend their home aesthetic and create additional curb appeal.
Metal
Insulated steel doors offer more advantages than cheaper aluminum and are increasingly popular. They're available in growing range of styles including faux wood finishes, cottage/swing-out looks and various panel styles.
Wood
More attractive and expensive, wood doors can make even a modest home look luxurious. They are customizable (design, color, size) and beautiful. The drawbacks are higher cost—with wood wrapped/foam filled doors being on the lower end and solid frame and panel doors made of durable mahogany, redwood, or cedar being on the high-end—and upkeep. Wood doors generally require annual maintenance (staining and/or waterproofing). They can also be less insulating than steel doors.
Windows
Homeowners value windows in their home, for the natural light and look, and that is increasingly true for garages as well. Windows on a garage door give it personality, charm and can compliment the architecture of the house. Windows also let in natural light making the garage a more pleasant place to be. For a modern home, top to bottom glass doors can be stunning.
Technology
Yes, you can control your garage door from your smartphone. Why would you want to do this? If you occasionally forget to shut the door and don't remember until you get to the grocery store (or your cabin three hours up north). The opener works with an app that can remind you if you forget to close the door.  It's also nice if you don't want to carry house keys when you go for a walk in the neighborhood or if you don't have enough clickers for all the cars in your family (i.e., kids car).
RE/MAX Results Collection Home
9146 Huber Avenue Southwest
Dramatic lakeshore lifestyle home. Excellent boating and fishing lake of 380 acres. Nicely detailed classic traditional home. Highly efficient ICF construction at very low utility cost. 187′ of sandy lake, 2.4 acres.
by Laurie Junker