Presented by: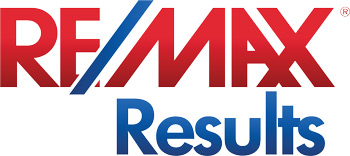 My twelve-year-old daughter is currently redecorating her bedroom to better suit her emerging teenage self. It's not easy as she knows this will likely be it until she leaves for college. The walls will be repainted from purple to blue or gray or maybe white, she's not sure. Her current dotted duvet will be exchanged for…well, that's TBD and even less clear after a full afternoon spent in the Macy's bedding department staging beds with every possible candidate (thank you, patient Macy's people). But the one thing she is sure about is that she wants a gallery wall. She's seen pictures on social media and can't wait to put one together.
A gallery wall is simply a collection of art or images arranged on a wall in a way that's aesthetically appealing and engages the viewer, like at a museum. Gallery walls have been popular for the past few years because they're fun, versatile and a great way to show off art, objects and photos that reflect your life and personal style. Take note that while it may seem like a simple idea—gather up a bunch of images and frames and arrange them on the wall, it actually takes a bit of planning, measuring and consideration if you want a interesting wall that doesn't look cookie-cutter. A good introduction with tips and tricks can be found at designer Emily Henderson's blog, here.
If you have a blank wall, you have a potential gallery space. Here are some location ideas along with a few stylish arrangements, courtesy of Instagram to inspire you.
Above the Couch or Credenza
A couch or table placed against a wall is a perfect space for a gallery wall. This one above Joy Cho's couch reflects her bright and sunny space and love of whimsical images and colors. Or you could honor your heroes of rock and roll as shown below.
Around the TV
If you rather the TV not be the dominant visual image, give it some competition with an eclectic gallery of objects and frames using the black contrast of your TV screen to highlight the art.
Along the Hall
Hallways walls are a great opportunity for a mini gallery of family photos or a more ordered arrangement of botanical prints.
From Top to Bottom
Placing frames from the floor nearly to the ceiling makes a big impact in this dining room as does the use of smaller images/larger mats and mix of frame colors in a traditional decor scheme and in a whimsical, modern setting.
RE/MAX Results Collection Home
13285 Derryglen Court
Exquisite executive townhome with three bed, three bath, three car garage Charles Cudd model on cul-de-sac in Evermoon. Medium cherry and white enamel interior in soft fall decor. Wall of windows. Master bedroom with two-sided gas fireplace, sitting room, and heated floors in master bath. Granite countertops in kitchen.
by Laurie Junker
Photo courtesy of Emily Henderson Design.