Presented by: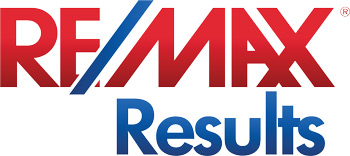 First impressions are important and for a house that opinion is often formed walking up to the front door. Are the flowerpots cracked and full of yellowing tree tops? Is the paint peeling on the door and are last falls leaves squashed into the corner of the steps? These kinds of clues give you a sense of how neat and attractive things might be on the inside and whether you really want to go any further.
While the weather might not be ideal for any major landscaping projects, you can start by spiffing up the front door area to improve the curb appeal of your house. Simple changes to paint, fixtures and accessories don't have to cost a lot and can make a big impact on your homes overall appearance.
Front Door
Make sure the door and surrounding trim are clean and the paint or stain isn't chipped or scratched. A fresh coat of paint on a front door can do wonders—choose a color that compliments the house. If you have an old storm door consider installing a newer model or getting rid of it altogether for a cleaner, more current look.
House Numbers
Are they visible from the street in both daytime and night? If not you may need to put them in a new spot, install better lighting or trim up some shrubbery. If you need new numbers consider splurging on more substantial options maybe with a little shine or in an updated style.
Hardware
This is the jewelry of your house—door knockers, kick plates, house numbers, doorbell, door handles, locks and even mailboxes should have the same or complimentary finishes. Simply changing these elements out can make your entrance look more expensive and sharp.
Lighting
Is your front door and porch adequately lit at night and are the fixtures in good working order and of a current style? If the answer is no, you want to repair or replace them with lighting that creates a bright and welcoming entrance.
Clutter
You want a clean path to the front door without any clutter to distract. Toys, bikes, and yard equipment should be put away. Hoses should be rolled up (in balmier weather).
Welcome Mat
If you use one make sure it's clean and fresh looking.
Flowerpots
Clean, uncracked planters with greenery and/or annual flowers can really increase the energy of your front door. At this time of year chose pansies, lettuces and ivy that are cold-tolerant.
Steps
If they're seriously cracked consider repairing /replacing them. Power washing cement or brick can make them look brand new.
RE/MAX Results Collection Home
8987 Bristol Hill
Privacy nestled in between two lakes in Eden Prairie, Red Rock Lake and Staring Lake. This stunning, custom 2 story in popular Boulder Pointe neighborhood offers many upgrades such as a two story great room with a 2 story stone fireplace as well as a stone fireplace in the lower walkout level family room. Custom throughout!
by Laurie Junker
Image courtesy of Great Neighborhood Homes