Presented by: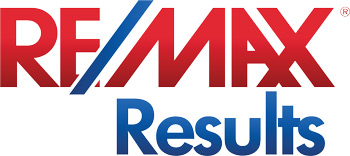 Thanksgiving is a feast with lots of choices which means you need lots of serving platters to present the offerings to their best advantage. Nothing does this better than basic white and platters provide the most real estate for big portions of food. This is important if you're feeding a crowd. But an all white buffet can look dull, like a caterers table.  So keep your eyes open for white serving platters in a variety of materials and designs at garage sales, thrift shops and antique stores. Good ones stand the test of time. Here are five with details that make them less than ordinary.
This marbleized platter is an heirloom-quality piece. Handmade in Istanbul it features a swirling design inspired by traditional Turkish paper marbling. Ebru Ceramic Platter, 17.5″ x 13.5″, $350 at Food52.
The glaze on this giant platter looks like reflecting water and allows some of the underlying clay to peek through so it's both rustic and elegant. The handles are an aesthetic and practical feature. Casa Bianca Platter, 23″ x 13″ x 3″, $115 at Abigal's.
White as first snow with a fancy ruffled collar, this versatile round platter would be perfect for roasted vegetables or crudite. White Ruffle Platter, 16″ diameter, $29.95 at Crate & Barrel.
This one-of-a-kind 1950's platter from renowned Swedish designer Gunnar Nyland has a rough, organic texture. It's interesting enough to display when not in use but with a depth of nearly two inches, it would also be a good choice for scoopable dishes such as cranberries or dressing. Vintage Ceramic Platter by Gunnar Nylund, 12″ x 18″, $712 at One King's Lane.
Who doesn't love light and unbreakable melamine? This ocean-inspired platter would be a good choice for the kids table. Michael Aram Ocean Collection, 18″ diameter, $50 at Macy's.
RE/MAX Results Collection Home
729 Rice Street
Steps to Downtown Wayzata! Exceptional like-new soft Tuscan décor. Thoughtful design, dramatic spaces for living and entertaining. Offers three bedrooms, four baths, tree top owner's suite, elevator ready. Location, location to live the Wayzata lifestyle!
by Laurie Junker