Presented by: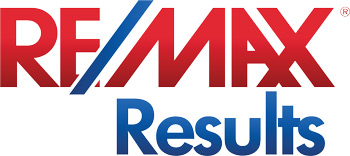 Let's face it. Some people like to hate on Edina. One of the toniest suburbs in Minnesota, the image of preppy, blond hair, blue-eyed captains of industry has prompted parodies like the Realish Housewives of Edina. Add to that a high school hockey team that regularly thrashes opponents at the state tournament and you have a recipe for a little sniping. But like most stereotypes, this one doesn't tell the whole story. Yes, Edina is expensive—housing values are some of the highest in the Twin Cities, but many neighborhoods offer a mix of higher end and more modest homes, are close-knit and welcoming to newcomers. Most residents think they get a lot of bang for their buck. Here are some of the reasons why.
Schools
Edina offers some of the best public schools in Minnesota including an elementary French immersion school, Normandale, continuous progress multi-age and multi-grade classrooms at Highlands Elementary and Edina High School, which is consistently in the top tier of US News & World Reports high school rankings. Preschool, parent education and childcare is also offered at the award-winning Edina Family Center.  In addition, there are three private elementary schools located in Edina—Our Lady of Grace, Calvin Christian and St Peter's.
Neighborhoods
Edina is only about sixteen square miles big but has 45 different neighborhoods that are distinct and diverse in housing style, features and ambiance. The historic Country Club district, the oldest neighborhood in Edina, has the most expensive real estate with stately homes on broad, tree-lined streets and is within walking distance to the popular 50th and France shopping district. The Parklawn neighborhood situated near Southdale and Lake Cornelia offers affordable multi-family housing. Parkwood Knolls, on the western edge of Edina bordering Hopkins was the last neighborhood to be developed and features larger lots and newer construction.
Services 
Edina is a forward thinking, continuous improvement kind of city that provides high quality to its residents whether that's plowing the streets, encouraging residents to walk or bike though its Living Streets plan, or leading the way on sustainability with the Go Green Edina initiative which supports both residents and businesses in reducing energy consumption.
Arts
Edina believes that art enriches the community and proves it though it's outdoor concerts and movies all summer long at Centennial Lakes, public art programs such as the Annual Rotating Sculpture Exhibit,  and the Edina Art Center which offers classes for all ages, lectures and exhibits, and nourishes an active local arts community.

Walk with the Mayor
Mayor Hovland walks the walks with residents on the third Saturday of each month at different locations around Edina to talk about current events and issues facing the city.
Fourth of July Parade
It feels just like Mayberry in Edina during the sweet and old-school Fourth of July parade held annually between Highway 100 and 50th and France. Marching bands, politicians, veterans and families all turn out in a sea of red, white and blue to enjoy the simple summer pleasure of a parade.
Edina has set and achieved high standards in public services, neighborhoods and contented residents. If that makes you green with envy, maybe you should think about a move.
RE/MAX Results Collection Home
5040 Malibu Drive
Wonderful open floor plan. Three bedrooms and three bathrooms. Hardwood floors, large windows, vaulted ceilings, huge kitchen, and tons of built-ins. Only eleven homes in the association. 4,010 square feet. Come explore!
by Laurie Junker
Photo courtesy of City of Edina