Presented by: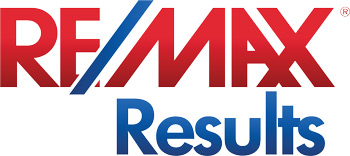 I love the Academy Awards and expect to be plopped in front of the TV on Sunday night, glass of bubbly in hand, and a plate of pricey appetizers on my lap. The clothes, the jewels, the anticipation of whether or not Chris Rock will deliver—it's a fun way to pass a few hours. We invite neighbors over and make friendly wagers on who will win the top categories, usually based on which movies we personally enjoyed, though some more competitive types actually monitor the Vegas odds and vote to win.
Somewhere down the list of awards is the one called "Best Production Design". This award, which for the first 20 years of its existence was known as "Best Interior Decoration", goes to the person or people responsible for the aesthetic of the movie through sets, props and locations. Every stick of furniture, picture frame, wall color, rug and coffee cup are selected to fit in with the period and vibe of the film.
Sometimes, as with nominee Bridge of Spies, the vibe is Cold War 1960s and the camera goes from the floral wallpaper and warm tones of the Donovan family home in Brooklyn, to the gray, grim streetscapes and interiors of east Germany.
@EveHewson I found you so talented in "bridge of spies", a sweet girl of the 50's. Many congratulations from Italy?? pic.twitter.com/tf58qapGdI

— ArnolfoDiCambio74 (@paolopezzoli) December 21, 2015
In Mad Max: Fury Road the setting is a post-apocalyptic desert that's dry, bleak and filled with monstrous war vehicles outfiited with all matter of weaponry.
RT https://t.co/jxKmeog8Ob BEST PRODUCTION DESIGN
Colin Gibson (Production Design) Lisa Thompson (Set Decoration… pic.twitter.com/iAOgsqEYIB

— Favor Phaneuf (@FavorPhaneuf) January 26, 2016
Perhaps the most luxe interiors of this years nominees belongs to The Danish Girl. Designer Eve Stewart created rich, layered, intensely feminine sets that speak to Lili Wegener's emergence and were inspired by the paintings of Gerda Wegener, using a color palate of apricots, pinks and yellows.
Hats off to Eve Stewart & Michael Standish for the #Oscars nomination in Production Design for #TheDanishGirl pic.twitter.com/HviiHNZHoU

— filmandfurniture (@film_furniture) January 18, 2016
The 2016 nominees are:
Bridge of Spies
The Danish Girl
Mad Max:Fury Road
The Martian
The Revenant
If previous winners are any indication (The Grand Budapest Hotel, The Great Gatsby, Lincoln), then we can expect the Academy to choose the most opulent/historically accurate nominee. We'll see on Sunday night.
RE/MAX Results Collection Home
8789 Boulder Rise
Quality Cramer built home in fantastic location! Sunny, open floor plan updated throughout. New cedar shake roof, hardy siding, granite kitchen with new professional appliances, maintenance-free deck and much more! Hard to find one acre level lot with pool, fabulous outdoor kitchen, fire pit. Level paver driveway on cul-de-sac. Move in and enjoy all that this lovely home has to offer!
by Laurie Junker
The Danish Girl Courtesy of Focus Films