Presented by: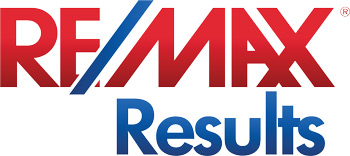 Thirty miles west of Minneapolis is a small community (population around 6,000) called Delano and the people who live there love it. It's a place where old-timers happily coexist with the young families drawn to the community for it's trails and parks, great schools, affordable newer housing, vital downtown and sweet small town vibe. Delano packs a lot into a small package and is within a reasonable commute of the Twin Cities.
Housing
Delano has grown a lot over the past 20 years—in fact the population has doubled. One reason why is that buyers get a great deal of value for their housing dollar—newer construction, more square footage and amenities—with average prices in the $300's. Deb Johnson, a lifelong resident of the area and RE/MAX real estate agent says people are attracted to the area for this reason along with the excellent school district and doable commute along the 394 corridor.  You can also find hobby farms and luxury homes available on 5-10 acre parcels or more for those who want more land and privacy.
Fourth of July
Billed as the oldest and largest 4th of July celebration in the state, Delano gives our nation's independence day its due with four days of celebrating. There's a concert, fun run, carnival, photo contest, baseball tournament, street fair and oh yeah, a big, nostaglic and decked-out parade and ooh-ahh fireworks display. Governor Dayton is this years Grand Marshal.
Peppermint Twist
This much loved drive-in has been a Delano favorite for 34 years. The Peppermint Twist offers burgers, fries, onion rings and their trademark raspberry shakes delivered car-side or enjoyed at pink picnic tables alongside the restaurant.
Schools
Topping Forbes 2013 list of Best Schools for Your Housing Buck and home to two National Blue Ribbon Schools, Delano Public Schools offer an excellent education to the 2,300 plus students who attend it's K-12 schools. Plus, in 2015, they passed a $65 million bond referendum which will allow the district to redesign and build new schools, upgrade the Community Education building, construct a new performing arts center and improve sports fields.
Farmers Market
The Farmers Market is open every Wednesday between May and October and offers Minnesota grown produce as well as locally raised meat, eggs and lots of homemade goodies such as pickles, sauerkraut, bread and other baked goods like these gorgeous pies.
Lupine Brewing
With beers named Murder of Cranberries Stout and Hell Hounds – Helles you might expect this local microbrewery to be a little scary but the people at Lupine Brewing are welcoming and friendly. The tap room in Delano offers all their brews and a variety of live music every Wednesday and Friday.
RE/MAX Results Collection Home
5292 107th Street SE
Charming 12+ acre hobby farm in Delano, MN. Four bedrooms on one level, three bathrooms, one fireplace with brick surround. Home has been totally updated and has a gorgeous addition! Stunning enameled mill-work, newly finished hardwood floors, recessed lighting, chef's kitchen with cherry cabinetry, and granite counters are just a few things of mention, Three living spaces on the main level & great home for entertaining. Four-car heated garage with workshop area, original 60×30 barn with stalls, bunk house, and other out buildings. Very quiet and private setting, but yet close to neighborhood with access to the Luce Line Trail.
by Laurie Junker
Photos courtesy of Traci Lawman and City of Delano