Presented by: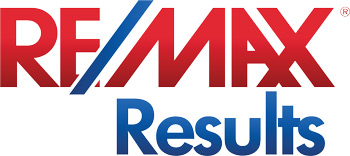 Maybe it's the fact that I kind of grew up in the world of books (my dad was an english teacher then a book buyer for B. Dalton) but to me, nothing conveys warmth and comfort like a shelf full of books. I love the colorful look of them and all the possibilities contained within the spines. I went so far as to install floor to ceiling shelves in the entryway of our last house and even though our current home already has a few stacks, I want more and have been saving ideas to my Pinterest board for a while now.
Bookshelves are the antidote to chilly, impersonal design and so versatile in terms of where they can be placed and what you can fill them with. They can be custom-built to fit just about any space or you can buy stand alone pieces or install wall mounted bracket and board shelves to go in almost any room in the house.
Kitchen shelves
Bookshelves in the hub of the house don't have to be just for cookbooks, but also cooking magazines and food-related books. They provide meal inspiration and something to read while you wait for that pork shoulder to hit the fall-apart stage.
Hallway shelves
To make the most of a bare hallway, line it with shelves to create a pop of color and a new hangout space.
Dining room shelves
Give your underused formal dining room another reason for being by also using it as a library.
Bathroom shelves
While a humid environment isn't ideal for items made of paper, it sure makes for a convenient and surprising way to display and store your tomes and provide reading materials for long soaks in the tub.
Living Room shelves
Books in the living room can warm up what is often a chilly space by adding a note of informality and an invitation to stop and stay awhile.
Bedroom shelves
Imagine the varied dreams you'll have surrounded by all your favorites reads.
RE/MAX Results Collection Home
121 Virginia Street
Gracefully situated on a double lot in the historic Cathedral Hill neighborhood, this impressive home features an expansive sun filled living room with French doors opening to a wonderful screened porch overlooking the beautifully landscaped yard. The elegant formal dining room is accented with a spectacular wall-length mural and lovely fireplace. Large gourmet kitchen includes top-of-the-line appliances, center island, informal eating area, and a butler's pantry. Five generously sized bedrooms including a luxurious master suite with a cozy fireplace, custom-designed dressing room, and private master bath. This exceptional home's idyllic location is within walking distance of numerous fine restaurants, shops, parks, and schools.
by Laurie Junker
Hero image by Chalon Handmade