Presented by: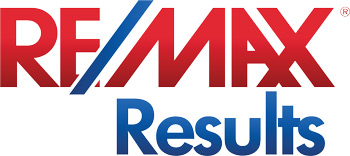 The condominium market is doing well in the Twin Cities. New buildings are going up in all the nicest places: North Loop, Northeast, Linden Hills, Uptown, Wayzata, Edina, Lowertown, and even further out in Maple Grove and Burnsville. Condominiums used to be primarily in huge buildings with hundreds of units, but the newer ones these days are boutique style with often less than 20 residences and lots of luxurious finishes and amenities. Downsizing to one of these may only be downsizing space, not price, as many cost as much as a single family home.
Condominiums can be a smart choice for lots of reasons but they're not for everyone. If you like privacy, house projects and a yard for gardening or pets, a condo might not suit. But if you want something new that's low maintenance and located in a buzzy area, then it might be a perfect fit. Here are some other things to think about:
Equity
A condominium can be a good choice for a first-time buyer. There are few unexpected costs and an opportunity to build equity and possibly get a return on your investment.
Low Maintenance
In exchange for your condo association dues you generally get snow removal, landscape care, roof and exterior maintenance and security.
Amenities
Increasingly this is the honey that sweetens the pot for many buyers. Amenities can range from pool, tennis, heated underground parking and gyms to party rooms, shared rooftop decks and, for condo-hotel type buildings, concierge, housekeeping, pet walking, spas, and more. This doesn't even account for the more mundane conveniences of trash chutes, elevators to tote groceries from garage to your door, and garbage and recycling that you don't have to remember to haul to the curb.
Easy Leaving
For people who spend winters elsewhere, summers at the cabin, or travel a lot for work, a condo can mean ease and peace of mind. Just lock it up and go with no worries about home security, pipes freezing or arranging for someone to mow/shovel/move the car.
Community
Many buildings have community building events such as progressive dinners or happy hours allowing you to expand your social circle and enjoy the same friendly feel as a single family neighborhood.
Less Privacy
Because you'll be sharing garage space, elevators, and a wall with other residents you may feel a lack of privacy. Maybe your social circle is already big enough and a cordial hello is all the engagement you want. In that case you may have to fend off some well-intentioned advances.
Home Owners Association Dues, Assessments and Rules
The dues can range from several hundred dollars to nearly a thousand depending on the size and value of your unit and amenities of the building. There can also be special assessments when big things need to be tackled, i.e., renovating the lobby. Associations also set rules pertaining to remodeling and even decorating (i.e., festive holiday door decor and lights may be frowned upon).
No Yard
While many condos have balconies where you can have a grill and grow a couple of tomato plants, few have enough green space where you can let your dog run around. This might be why you see so many people out walking dogs in condo heavy neighborhoods like North Loop. On the plus side you'll get more exercise and get to know the neighborhood better.
RE/MAX Results Collection Home
Westin Condo Lifestyle
Enjoy the elegant lifestyle The Westin offers with owning an exclusive private residence. The skyline views from this unit are spectacular! This corner unit offers expansive windows to enjoy the north, east and west views. Walnut floor and cabinetry grace this well designed residence which provides two bedrooms and an office. Enjoy the pool and fitness center as well as the covered access to Galleria shopping mall. Dine at four restaurants without leaving the area.
by Laurie Junker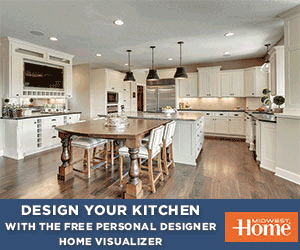 Facebook Comments