Presented by: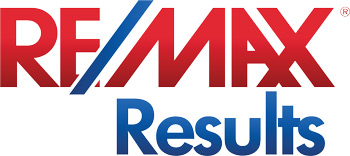 A good way to kick off your spring cleaning is with the area under the sink. At our house it's the only storage area where I literally open the cabinet door, pitch stuff in and close the door as fast as I can hoping the thing will find solid ground somewhere amidst the bottles, sponges, rags, brushes and miscellaneous hardware. It's a pretty grim sight.
I try to follow a reduce, reuse and recycle policy and as a result I hardly ever throw stuff away, thinking I'll figure out some purpose for it. There's a half-full bottle of some spray cleaner with a parsley scent we couldn't stand, several bottles of stainless steel cleaner that didn't really work, ant killer pods from last summers ant convention in our powder room, oil used to fry chicken, an assortment of scrubby sponges originally used to clean dishes that I planned to reuse to scrub the floor or clean up after the dog but can't remember if that's happened yet and which one is which.
It's time for tough choices. Cleaners that don't work or just plain smell bad can go down the drain with a lot of running water as long as they're water-soluble (i.e., if their use involves mixing or rinsing with water), and a lot are. Unfortunately, many of the plastic containers they came in cannot be recycled if they held chemicals such as bleach, which can leave residue in the plastic that we wouldn't want to become part of tomorrows water bottle. Non water-soluble products (i.e., stainless steel cleaner, furniture polish) are usually considered hazardous waste and need to be taken to a county drop-off facility.
That's one more reason to clean with natural solutions made from vinegar, borax and baking soda, and sponges and rags that are biodegradable. If you don't want to go the DIY route, you can choose from an increasing number of natural products on the market from scrubbing sponges made from wood pulp and agave fibers to cleansers that use coconut oil and other plant-based enzymes instead of phosphate and chlorine. But can you trust any label that says "natural" when companies who make cleaning products aren't required to list the ingredients on the package?
One organization that susses out the facts is the Environmental Working Group. Their website offers a simple grading system to rate the health and environmental safety of various cleaning products.   Effectiveness is a another story. I've had my flings with earth-friendly dishwasher soap and window cleaner that left behind grubby dishes and streaks and I'm not willing to trade green for clean. I want both. Amazon customer ratings are helpful in this regard as are other sites such as Good Housekeeping.
So while it may take a little legwork to find the right products for your home's cleaning needs, it's probably worth the effort. Then you'll know that when your house is clean, it's also clean.
RE/MAX Results Collection Home
8378 Seneca Pointe
Stately home with views to die for. Continually updated including kitchen and baths. Rare opportunity to own lovely property PLUS adjoining lake lot. 
by Laurie Junker