Presented by: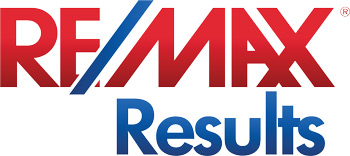 When I was young I remember reading that story about the country mouse and the city mouse—the city mouse dressed fancy, ate fancy, was a bit of a snob and liked to hit the town and the country mouse was sweet, down to earth and preferred a quiet night in. Being a city girl I was surprised. Really? We're fancy and sophisticated—we who dine on elbow macaroni hotdish and play kickball at the four-way stop at the top of our block (perfect arrangement for bases)? I had never been to the ballet, wore corduroys and tee shirts most of the time and drank my milk from a nubby plastic tumbler.
Just goes to show how wrong stereotypes can be. Today people choose city or suburban living for lots of reasons and even go between the two based on what fits with their stage of life. So what are the trade-offs?
Space
Space, in housing square footage, bathrooms, storage, and yard are often the biggest reason for a migration out of an urban area into the suburbs. Moving away from the city center can offer a lower cost of living where your housing dollar goes further.
Nature and Privacy
If your happy place requires big open skies, lots of yard to garden or run around in and the ability to sit in your backyard and not look at another building or neighbor, then a suburb or even exurb may be a good choice. Also, when you have a larger lot, you have more freedom to do what you want with that lot as it's unlikely to impact neighbors—say if your heart desires a chicken coop or giant composting area.
Convenience
If you don't love to cook and like Asada tacos one night and Korean barbecue pizza the next, then you may want to stay in the city where there's a large and unique variety of restaurants and markets and many will be within walking or biking distance. The suburbs are more likely to have chain restaurants, delivery may be limited to pizza and if you want a latte, a loaf of european style bread, a unique gift for a friend, or to take in the latest indie movie you'll probably have to put a few miles on your car to get it.
Community
I've lived on city blocks where every neighbor feels like family and blocks where people are cordial but distant, so in this category one size certainly does not fit all but generally speaking, people in the suburbs expect a tight-knit community to be part of the deal, especially if they have young children.
Public Services
Your road will probably get plowed faster in a suburb. With less cars parked on the street and less traffic in general, the plows can get in and out and do a curb to curb job that has city dwellers drooling with envy. Conventional wisdom holds that public schools are also better in the suburbs though there are exceptions such as the top-rated Southwest High School in the Fulton neighborhood of Minneapolis.
Diversity
There tends to be more diversity in the city but again, it can vary by neighborhood. The Powderhorn area of Minneapolis will be different than Linden Hills and similarly the kind of people who live in Chanhassen will probably be different from the residents of Robbinsdale. The same goes for safety—it's no longer a given that you have to put up with crime to live in the city.
In the end, whether you're a suburb or city person comes down to your priorities and what feels like a good cultural fit. So do some research, spend time in areas you're considering—walk around, have lunch, go to a church service, take your kids to a playground or library, pick up some things at the grocery—see how people live and what it would be like to be among them. Then you can make your move.
RE/MAX Results Collection Home
8789 Boulder Rise
Quality Cramer built home in a fantastic location! Sunny, open floor plan updated throughout. New cedar shake roof, hardy siding, granite kitchen with new professional appliances, maintenance-free deck and much more! Hard to find one acre level lot with pool, fabulous outdoor kitchen, fire pit. Level paver driveway on cul-de-sac. Move in and enjoy all that this lovely home has to offer.
by Laurie Junker