Presented by: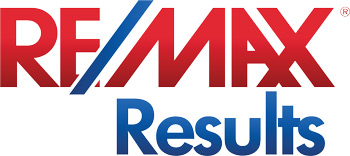 The only time I've ever lived on one level was after college in an apartment in Uptown that had creaky wood floors, an overactive radiator and a neighbor who REALLY liked Frankie Goes to Hollywood and Madonna. Then I got married, bought a bungalow in South Minneapolis and resumed my upstairs, downstairs, life. Those stairs came in handy when our first baby was born; walking them was one of the few things that settled her to sleep (and worked off my pregnancy weight). And I felt like a superhero sprinting up them, Jason Bourne style, when I heard her cry out after a nap. But toting the laundry back and forth, eh, not so much. Scooting down, more asleep than awake at 4 a.m. to let our elderly dog outside, yeah, I could do without that too. So I'm starting to see why many people, and increasingly, many retiring baby boomers, seek the ease of a one-story home.
Try not to stair.
A big draw for single story houses (AKA a ranch or rambler), is the fact that everything you need is on one floor—no stairs required. This makes it easier to age in place (and deal with arthritis/achy knees and hips and their possible replacements) but it's also attractive for some families who appreciate not having to worry about little ones tumbling down stairs and hauling stuff up and down. Many single-story homes do have walkout basements, and some are quite grand, but they're often bonus space—used for older kids, guests and parties. The homeowners can usually live very comfortably upstairs.
Open wide.
One-story homes generally feature more open living space than two-story, with rooms flowing into one another without barriers such as a staircase cutting through the middle. Ceilings can be high and offer opportunities to bring the outdoors in with skylights. So natural light can flow in from all directions, making the most of windows.
Easy clean.
Vacuums are heavy and clunky and vacuuming individual steps is on no one's list of favorite pastimes. If all your living space is on a single floor, then it's easier to go from one end of the house to the other with a vacuum, dust rag, and tote of cleaning supplies and get everything spic and span more quickly and easily than with a multi-story home. Plus, one-story homes often require fewer bathrooms since they're easier to get to, and we all know bathrooms take more cleaning effort.
Single-story homes have a lot of appeal and you can find them in many different Twin Cities neighborhoods, in a range of styles, at a variety of price points, in both existing and new construction. And that's the level truth.
RE/MAX Results Collection Homes
Single Story Lake Living
You could never call it just another cabin on the lake – this home is far beyond the typical place "up north." Whether you're looking for a spectacular spot to spend your summers or a lovely full-time residence, look at this one now before someone else snatches it up! View the virtual tour online.
by Laurie Junker
Photo courtesy of Spacecrafting for Peterssen Keller Architecture