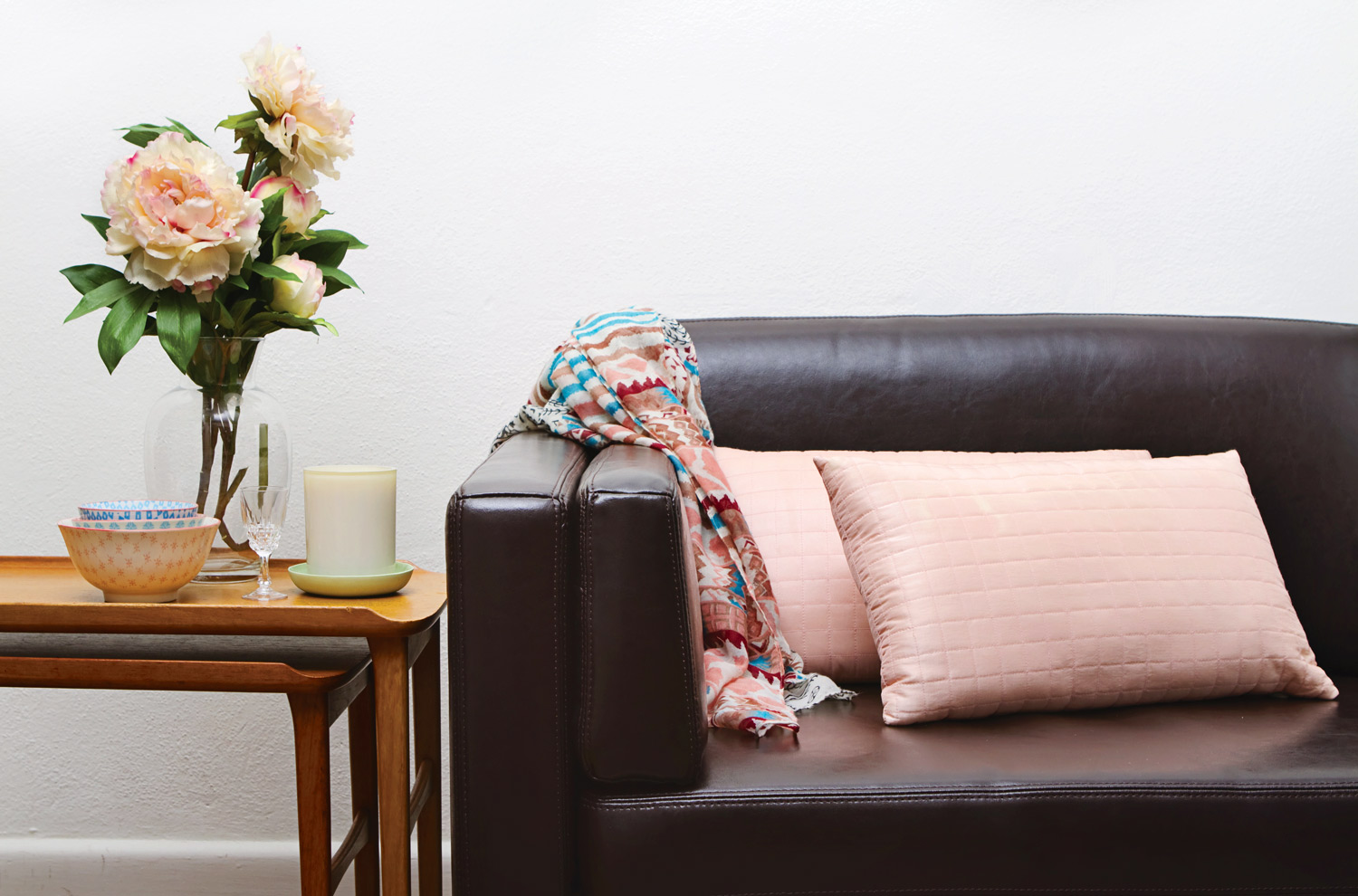 Know what you like but don't know exactly how to pull everything together?
Fortunately for us, the Twin Cities is home to some of the most innovative, creative, and business-savvy designers around. Whether rejuvenating just one room or revamping your space from top to bottom, these designers can help you fall in love with your home.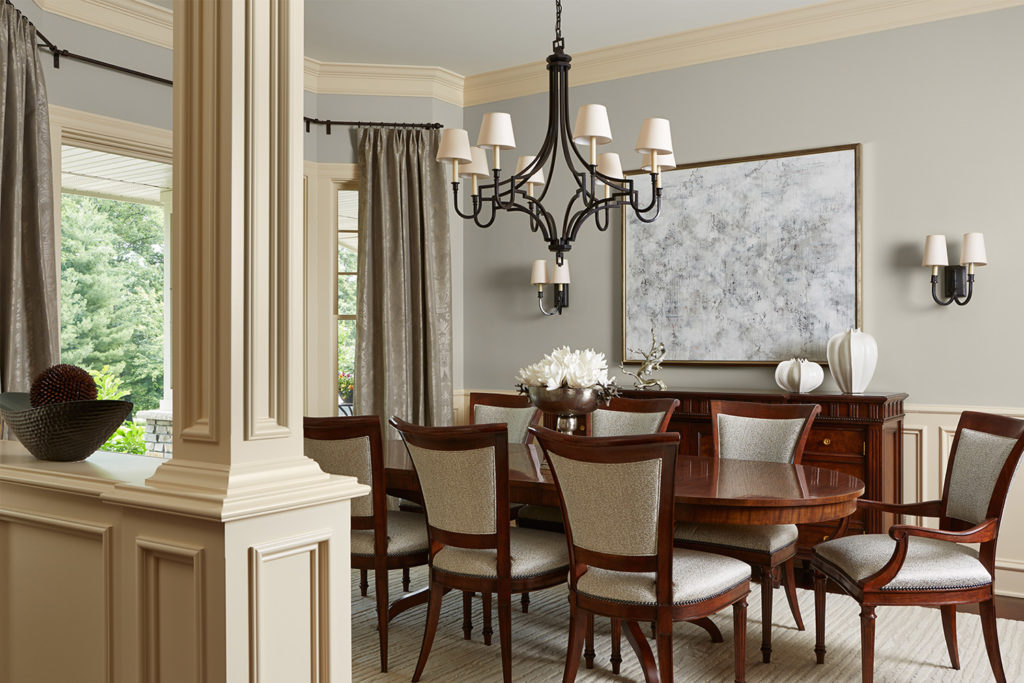 Photo courtesy of Susan Gilmore Photography
Bruce Kading Interior Design
When he's about to embark on a design project, listening—and listening well—is Bruce Kading's design creed. "Communication holds the key to successful design," says the designer, who has specialized in high-end residential and executive office interior design for more than 30 years.
Taking the time to really hear and understand his clients' points, observing how they respond emotionally, and asking questions results in not only truly unique spaces, but a relationship built on trust. "The more we get to know our clients' thoughts, concerns, and dreams, the more exciting and personal their projects become," he says.
He's also respectful of budget expectations, helping clients prioritize needs and wants so they're getting the most value for their investment. For example, he says, unique, high-quality hardware finishes, custom pillows (with lush fills), and gorgeous fabrics are worth every penny. He has a firm understanding of the principles of good design: scale, proportion, rhythm, emphasis, balance, and harmony, and what it takes to pull these elements together. "During the design process, there are so many areas where mistakes can be made," he points out. "Finding someone who can lead you through the pitfalls is so important."
His portfolio includes projects all over the country, from a baronial hunting lodge in Wisconsin, to a sophisticated French home in San Francisco, to a historically restored brownstone in New York City, to a luxury estate on Lake Minnetonka.
"The diversity of the designs and our clients helps keep me and my team vibrant and inspired," he comments. "There is never a dull moment."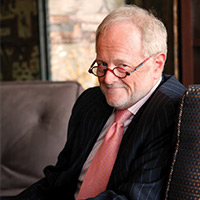 Bruce Kading Interior Design
brucekading.com
612-886-3960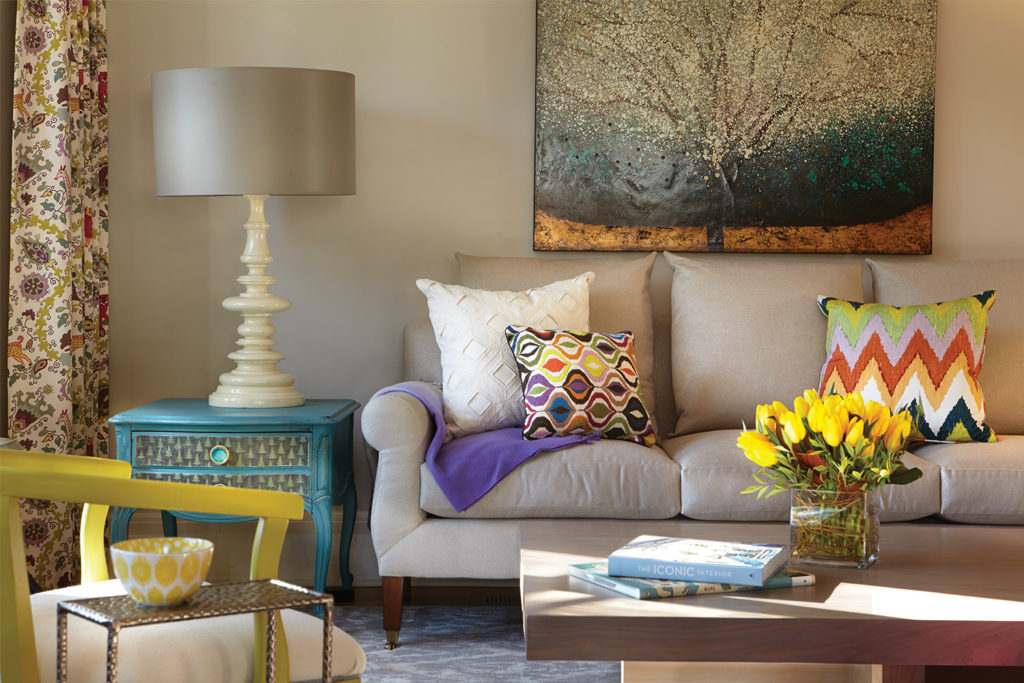 Photo courtesy of Karen Melvin Photography
LiLu Interiors
After a long day, when you walk into your home and think THIS is who I am, THIS is where I want to be, that's a pretty spectacular feeling.
"That's the reaction LiLu Interiors works to achieve with every project we take on," says Lisa Peck, ASID, principal designer at LiLu Interiors.
That feeling doesn't just happen, she says. "It takes intentionality. It takes attention to detail. Most of all, it takes a unique understanding of how to perfectly connect everything someone values with how they want to live."
Your home shouldn't be cookie-cutter, she reasons. It should be an authentic representation of who you are and what you love. This goes beyond aesthetics to how people want to live.
"We speak with our clients honestly and take the time to understand both the joys and challenges they face," Peck says. These conversations lead to solutions that exceed expectations. "By understanding the deeper reasons, we can create an interior that supports a life fully lived."
Everyone who partners with LiLu is treated to a collaborative team approach, resulting in high quality work, proven cost control, and distinctive, timeless design. A multidisciplinary team approach translates to more designers to brainstorm, research, share knowledge, and imagine new ways to solve unique challenges— while having fun along the way.
"We're committed to high-caliber design and excellent service," Lisa says. "Our goal is simple—to design spaces that lift our clients up and allow them to live their best lives."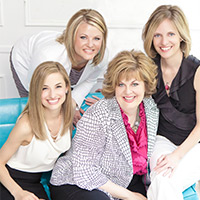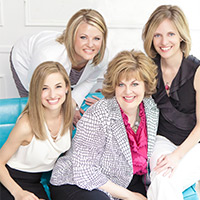 LiLu Interiors
liluinteriors.com
612-354-3271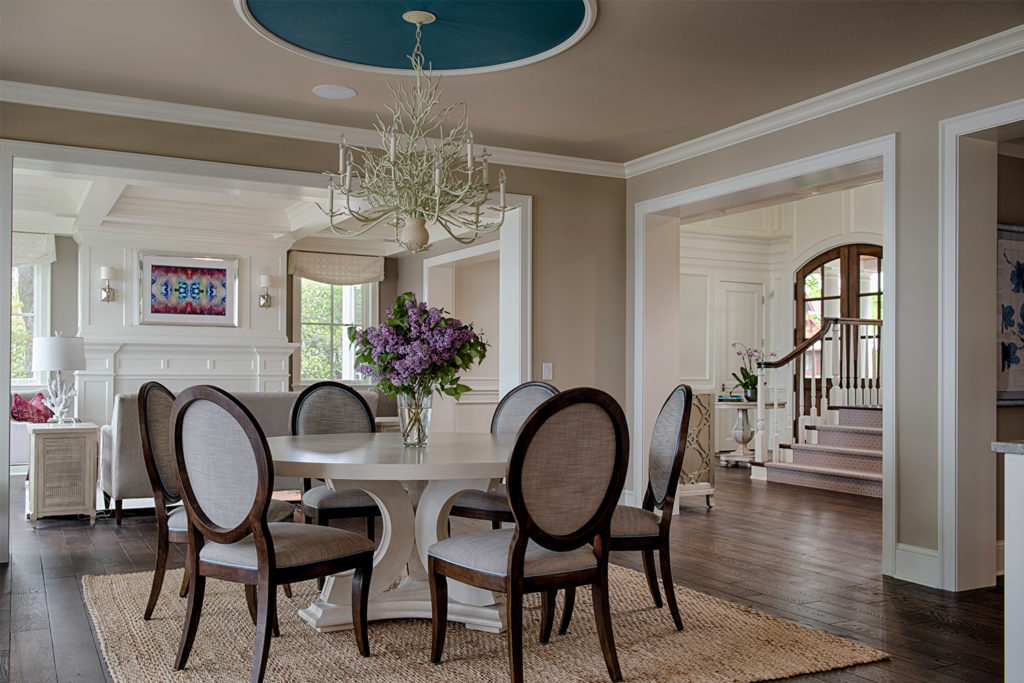 Photo courtesy of Scott Amundson Photography
Studio M Interiors
Since creating this new design firm in 2013, the team at Studio M Interiors has already built an impressive reputation for presenting fresh ideas and innovative design concepts that fit their clients' goals, needs, and budgets.
The spaces they design aren't bound by trends, but rather context. Some clients may seek a light, fresh, bright palette, others want elegant sophistication; some request a casual look and feel, others a mix of classic and modern elements. Whatever the concept, "No detail is overlooked," says Kristen McCormick, owner/designer. "Our goal is to always create a space that reflects our clients' lifestyle and fulfills their vision."
Whether they're in design sessions with the client, architect and builder, or handling material selections, space planning or specifying custom furnishings and décor, the designers at Studio M ask the right questions. What works/does not work in your current space? What existing pieces of furniture would you like for us to incorporate into your new design? What are your favorite/ least favorite colors? How do you want to feel in the space?
Achieving that "just-right" balance of flow, color, texture, pattern, and scale takes a trained eye. According to Melissa Musgjerd, owner/designer, a beautifully decorated interior should function well with the style and personality of the family on full display.
"Our passion is to design spaces that inspire and energize," says Annie Graunke, Allied ASID, owner/designer.
Studio M Interiors is located within the 25,000-square-foot Mingle showroom, located in Plymouth. With access to the latest materials and furnishings, Studio M designers work with homeowners and builders to create spaces that reflect each client's vision and individuality.

Studio M Interiors
studiom-int.com
763-717-8500

Photo courtesy of Susan Gilmore Photography
Twist Interior Design
Sandy LaMendola, ASID sets a high bar as owner and principal designer at Twist Interior Design.
Drawing on 25 years of industry experience (including her past presidency of the American Society of Interior Designers' Minnesota chapter), Sandy is a natural leader across the project spectrum, guiding her clients on the design journey while working closely with all who propel the project forward.
"In design, leadership and collaboration go hand-in-hand," says Sandy. "My clients rely on me to create an environment that expresses who they are and how they want to live. But to do that, I have to understand the architect's vision, speak the contractor's and vendors' languages, and be informed on a thousand other details."
Asked for advice on how to choose a designer, she returns to the idea of collaboration. "Whether new construction or a renovation, every project requires a committed team," explains Sandy. "That's why credentials are important. They identify professionals who can see the big picture. 'Free Design Services' is a red flag, because you get what you pay for."
Something else every Twist client can expect: transparency. From estimates and authorizations to design decisions and scheduling issues, clients are consulted at every turn. She comments, "Whether it's a creative or a business matter, clear communication ensures that the only surprise in store for the client will be just how easy and enjoyable the process turns out to be."
After all, says Sandy, "Design is an adventure, and if we're doing our job right, getting there will be as enjoyable as living there."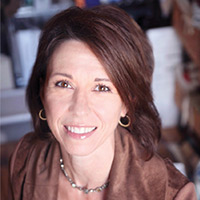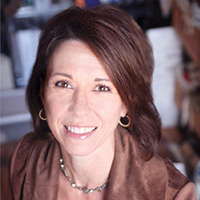 Twist Interior Design
twistinterior.com
612-338-1588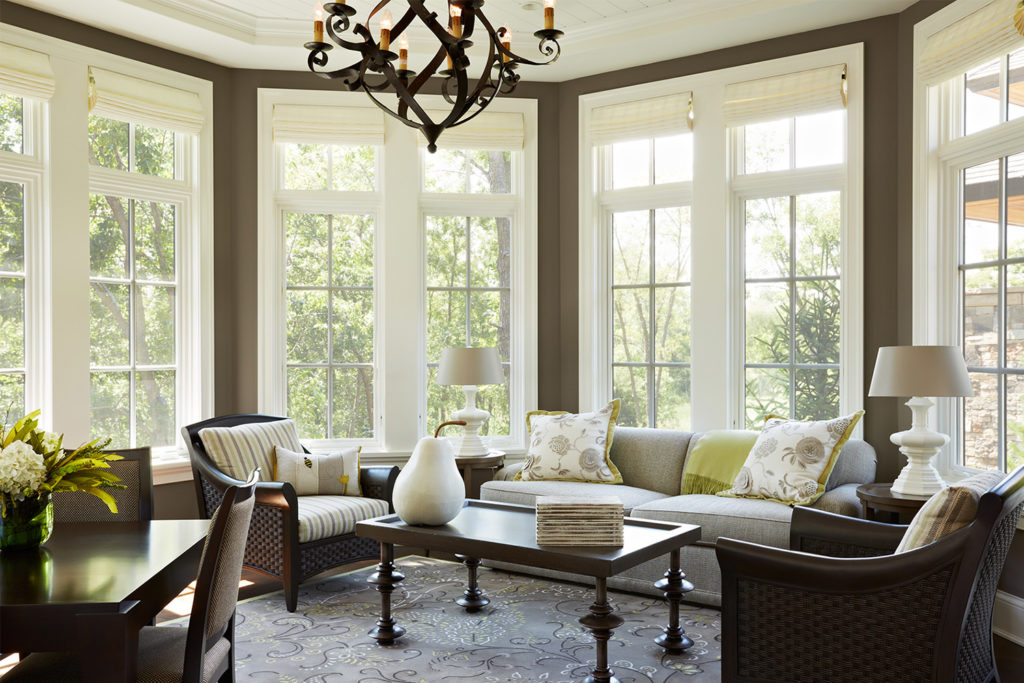 Photo courtesy of Susan Gilmore Photography
Chester Hoffmann & Associates, Inc.
The process of transforming your home's interior so that it's a direct representation of you and your family can feel like a cumbersome and overwhelming task. Where do you even begin? How do you visualize the space and determine scale and measurements, correct lighting, and furnishings?
Clients who need guidance benefit from the more than 40 years of experience and expertise of Jean Hoffmann, principal designer and president of Chester-Hoffmann & Associates, Inc. (CHA).
Whether it be new construction or a renovation of a residence or office, CHA is there every step of the way, walking their clients through the design process. Their extensive experience has provided them with competence and knowledge in every facet of designing interiors.
Every room is a blank canvas with limitless possibilities, says Hoffmann. The CHA team helps clients express their style by listening, asking questions, formulating a solid plan of action, then working together to achieve sophisticated, classic, or contemporary interiors. They don't, however, try to push their own agendas.
"Our clients are part of our team," says Hoffmann. "They always come first. Our focus is customer service, and impeccable attention to detail." The heart of their success, she says, has always been not only meeting—but consistently exceeding—clients' expectations.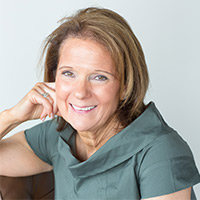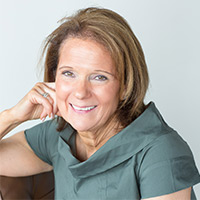 Chester Hoffmann & Associates, Inc.
chesterhoffmann.com
612-338-1588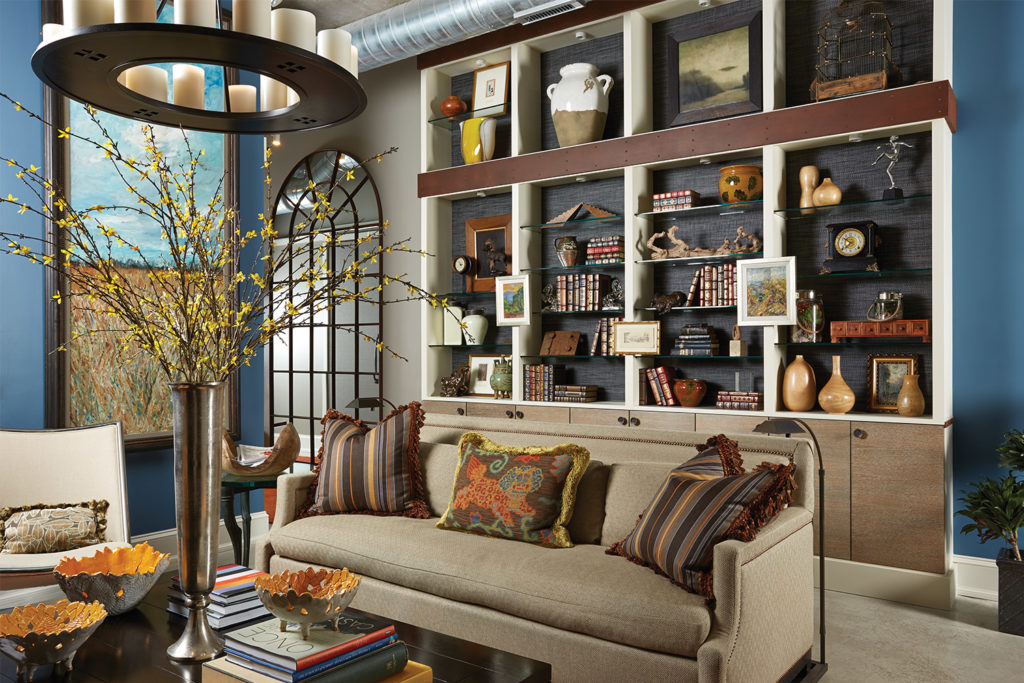 Photo courtesy of Susan Gilmore Photography
mint
Underneath all I design lies the solid belief that beauty is a positive force." This quote, attributed to celebrated interior designer Barbara Barry, resonates with Maureen Haggerty, Allied ASID, owner of mint, a full-service interior design firm. Why? "Because interior design is so much more than furnishings, textiles, and paint colors," she explains. "It's the careful crafting of environments that make people feel happy, peaceful, and safe, it's the art of establishing lovely synergy, and it's a positive force towards enhancing daily living."
Haggerty's purposely layered interiors reflect this mantra, although she is quick to point out that her clients, ultimately, influence the final design. The award-winning designer has worked in the interior design industry for over 27 years, launching mint in 2007. "I acknowledged my dream and I went for it," she says.
Her clients welcome her detail-oriented approach, open communication, kind and reassuring personality, keen intuition, and understanding of art, color, textiles (one of her specialties).
When Haggerty walks through a freshly appointed space with her clients and they are visibly enthusiastic and pleased, this is the icing on the cake! It is the reason that she does what she does. Thoughtful design—producing handsome spaces by enhancing her clients experience—is so incredibly rewarding.
"I love helping people realize the interior design vision for their homes," she comments. "It's what I relish most about my job."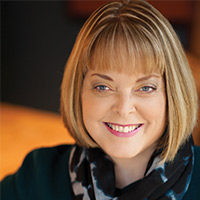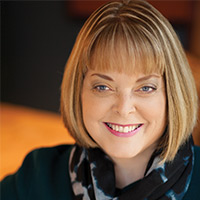 mint
mint-design.biz
651-332-9609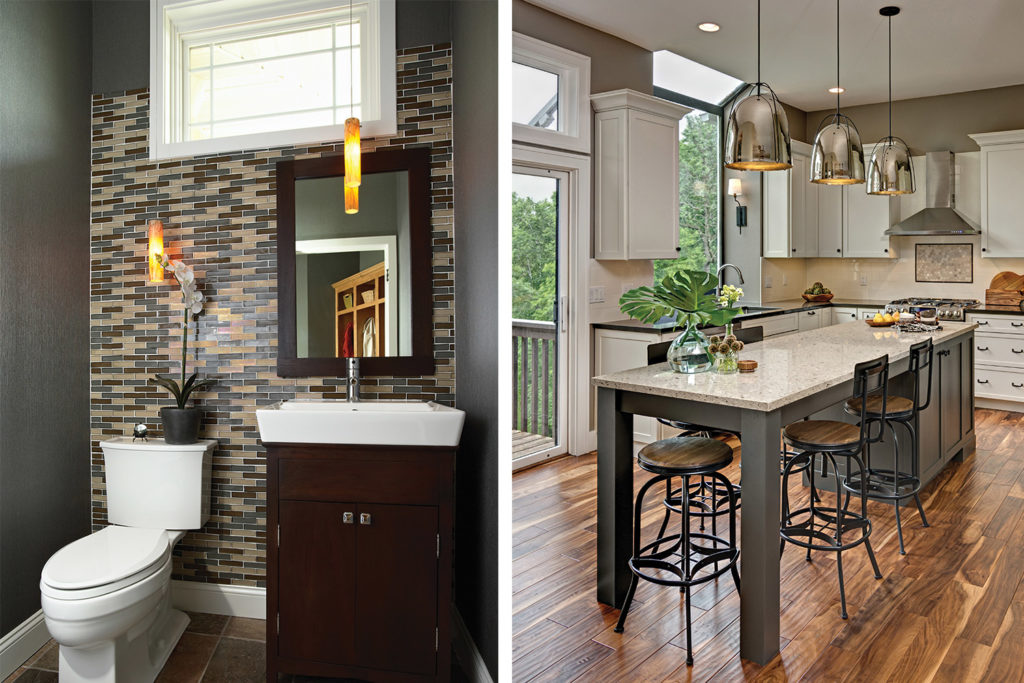 Photo courtesy of Susan Gilmore Photography and Mark Ehlien
National Kitchen & Bath Association – MN Chapter
The kitchen can be the most complicated room in the home when it comes to remodeling. Where are the gas and plumbing lines? Do you know how to move a wall? Do you know what "trouble spots" to look for in the early planning stages so you're not stuck with a huge, expensive headache later? Certified National Kitchen and Bath Association (NKBA) design professionals know the answers to these questions (or can quickly find them for you), alleviating worry or stress caused by attempting the feat on your own. NKBA, a not-for-profit trade association, is a leading authority in the kitchen and bath industry, owning the Kitchen & Bath Industry Show (KBIS), which showcases the latest product innovations and leading brands at the world's largest trade show—and the annual NKBA Design Competition, offering an exclusive platform for member designers, builders, and remodelers to receive national industry recognition.
Associate Kitchen and Bath Designers (AKBD), Certified Kitchen or Bath Designers (CKBD), and Certified Master Kitchen & Bath Designers (CMKBD) know products, know how to maximize space (and budgets), have access to industry resources, and can help ensure that your product selection is installed with quality craftsmanship. Most importantly, they can serve as your advocate and help bring your vision to life. To get started, visit NKBA.org/ProSearch.
National Kitchen & Bath Association – MN Chapter
nkbamn.org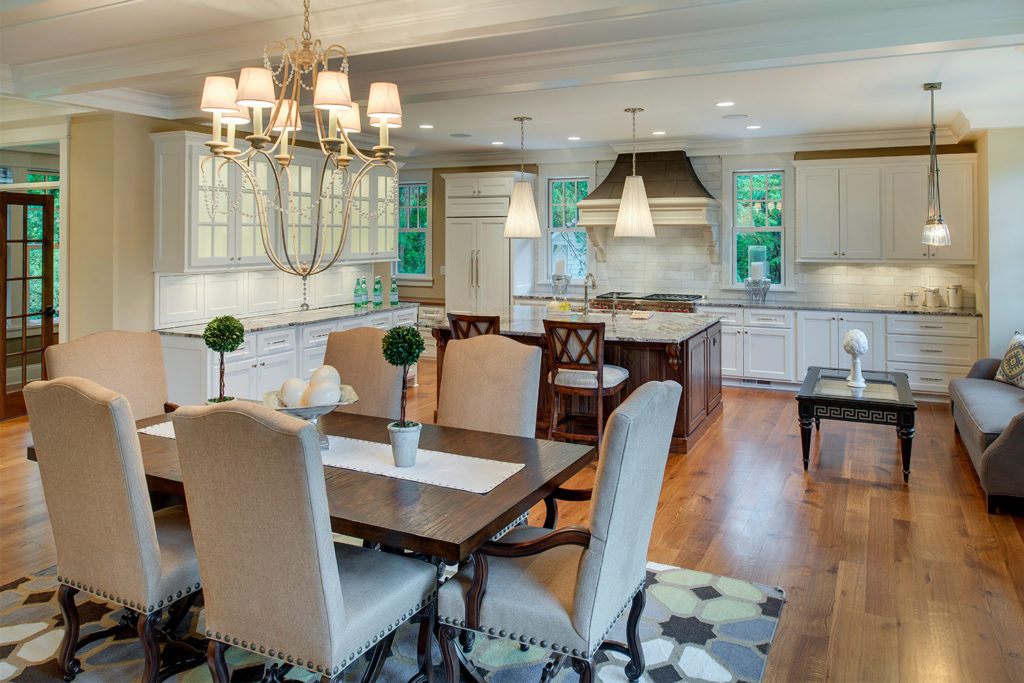 Photo courtesy of Spacecrafting
Sarah Randolph Interior Design
Not one day, in the last 15 years, has it felt like "work" being an interior designer, says Sarah Randolph of Sarah Randolph Interior Design. "This is the most fun job I've ever had," she comments.
Randolph founded her firm in 2008 following a successful career with high-end residential interior design firms Steven Volpe Design, William Beson Interior Design, and Eminent Interior Design. The lessons she learned were invaluable, not only in how to design beautiful spaces, but in collaborating with architects, builders, and remodelers.
She is just as comfortable working with clients on new construction as she is with historic renovations (as of press time, she was working on a truly stunning turn-of-the century restoration on Lake Minnetonka).
Clients use the words "patient," "attentive," "creative," and "fun" when describing her.
"Sarah made design recommendations that were spot-on with our goals," says one client. "We are thrilled with the end result."
According to another, "Sarah has superb taste. She listened to what we wanted, then turned our desire into a look that was much better than we would have done if we had done it ourselves."
"I love helping my clients create the most unique, comfortable, individualized spaces to fit their lifestyle," she says. "I can't imagine doing anything else. This is my calling."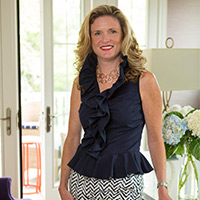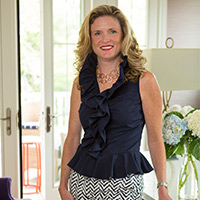 Sarah Randolph Interior Design
sarahrandolphid.com
952-473-0288

Photo courtesy of Troy Thies Photography
Insite Interiors and The Sale Room @ IMS
A designer is an editor and a concierge, says Sharon Clasen, associate ASID. As the owner and founder of Insite Interiors (a full-service interior design firm) and The Sale Room @ IMS (a local showroom offering high-quality designer furnishings at a discount), she knows this first-hand. "I take my clients' ideas and edit them into a focused plan, then I provide personal service and exclusive access to furnishings and products not available to the masses."
With more than 20 years in the field, she has the ability to look at a room with an artist's eye, and is skilled at managing clients' expectations, budgeting wisely, and solving unusual problems "like learning how to ship two tons of marble sculptures from rural Vietnam to Palm Springs through international customs," she laughs. (Her most current project is a "Jetsons' style" contemporary home in California—she's collaborating with the architect who just finished working with Sylvester Stallone.)
Whether she's helping a client solve an interior design dilemma or creating a detailed plan to beautify an environment, it all comes down to trust, she says.
"My clients pay me for my expertise, and trust me to execute the project according to their goals while leading them to the edge of their vision," she comments. "If I can take them just outside their comfort zone, together we can create something better than imagined."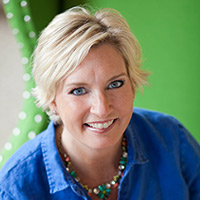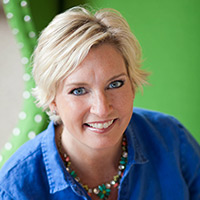 Insite Interiors and The Sale Room @ IDS
insite-interiors.com
952-922-9140
thesaleroom-ims.com
612-877-4173
By Christina Sarinske