Presented by: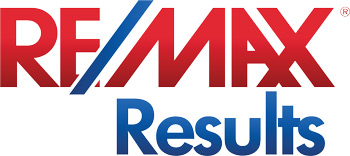 A packed lunch can be a bright spot in a child's school day. A little comfort from home filled with foods they like best. My kids weren't into sandwiches so I had to figure out early how to pack salad and dressings, hummus and carrots, cheese and crackers, and (during the braces years) cut up fruit. The fact that I HATE flimsy plastic bags and wraps and all their polluting might forced me to look for other solutions. I soon discovered that my kids were perfectly able to bring containers home without loss or damage, and they liked having special napkins, forks and spoons that were reserved for their lunches. At first the only reusable containers I could find were plastic but now there are lots of options out there as determined parents and eco-minded entrepreneurs come up with smart ideas. Here are some of the better ones.
This reusable beeswax paper is my current kitchen crush. Thick and sticky enough to hold a good seal, this stuff is great for wrapping sandwiches, fruit, half avocados, cheese, etc. Invented by a Vermont woman looking for healthy, sustainable, alternatives to plastic, Bee's Wrap is made from organic cotton, beeswax, organic jojoba oil, and tree resin. It's washable and comes in a variety of sizes. Yes, it's more expensive but with proper care can last up to a year. Available online and at Cook's of Crocus Hill.
Most lunch boxes or bags are made of fairly thick material that protect its contents which makes it a relatively safe environment for a sturdy Mason jar, especially if you wrap the jar in a cloth napkin. This clever insert converts a regular jar into a veggie and dip, make your own yogurt parfait, or salad + dressing vessel.  Made from BPA and BPS free plastic it's reusable and can go in the dishwasher. Hooray!
Professional chefs know you can't find a better surface than stainless steel for toughness and cleanliness. This clever Bento-inspired box from ECOLUNCHBOX has three compartments of varying sizes to put lunch goodies in, and contains absolutely no plastic of any kind. Fun to use, too.
For convenience nothing beats wax paper bags. Your grandma probably used them—maybe even from the same yellow box. While they're not recyclable they are compostable and biodegradable making them a much better alternative to plastic. Available at most grocery stores where wraps, cling film and foil are found, but you may have to hunt a bit as they don't tend to have a starring role on the shelf.
RE/MAX Results Collection Home
1 Catbird Circle
Incredible custom home with four bedrooms, three bathrooms on over two acres! Beautiful beamed ceilings, arched openings, windows framing picturesque views of gardens and pool with two-tier deck. All main floor living with great room, sunroom, office and luxurious master suite! Finished lower level has additional bedrooms and workout room. Studio over three-car garage is perfect for office or bonus room. A MUST SEE!
by Laurie Junker