Presented by: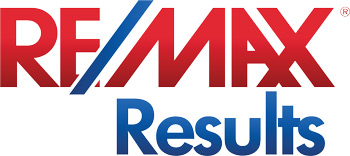 Once you've made the big decision to downsize and point your future towards a lifestyle that's simpler and less encumbered by chores and years of accumulated stuff then you have to actually get there. Although it will likely take longer than you think it will, the downsizing process can be manageable if you break it down. Here's how.
Be Realistic
You currently have a 2,500 square foot house and your new condo has 1,200? That means you'll have to cut your stuff in half—give away, sell, or (if you really can see no other way) store or toss, because it just won't fit without making you look like a hoarder.
Start Early
Experts recommend you start the process of culling your belongings 3-6 months before you move, possibly doing it in two stages, the first to stage your house for sale and the second after the house has sold and you're ready to move to your new place.
Measure
Scale matters when you're moving to smaller quarters and while the overstuffed sectional is perfect for your current great room it might overpower your new space. So measure what you love (furniture, rugs, artwork) and make sure it will fit, physically and visually, in your new place.
Go through It
One room at a time, one closet at a time until you've gone through the whole house. You know the drill—three piles; give away, throw away, and donate.  Be brutal—do you really need 5 wooden spoons and 7 mixing bowls?  Tell the kids to come get their childhood treasures.
Get Rid of It
Craigslist makes is easy to sell household items such as furniture and rugs quickly, or you can try a furniture consignment store that will sell items for a fee. If you're making a clean sweep, consider having an estate or garage sale, labeling anything that you aren't parting with "NOT FOR SALE". Just make sure to wait until your house has sold to do this.
Get Help
Estate Sale or Downsizing firms such as Gentle Transitions can help with the process, particularly if you need an objective opinion and an impartial party.
It won't be quick or easy, but the satisfaction of living in a more pared-down style brings an ease that can be worth the process. A process that gives you time to make the transition, emotionally, from your past and welcome the future with a much lighter load.
RE/MAX Results Collection Home
715 Rice Street
Landmark classic home set on a hilltop overlooking Wayzata Bay and Downtown Wayzata. Timeless Elegance! Quiet secluded patio and back yard, great for entertaining, with potential for a pool. Features a dramatic home office, elevator to three levels, and additional space to finish.
by Laurie Junker