Presented by: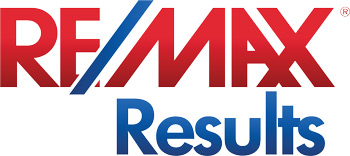 Midwest cabins have long followed a style formula that includes knotty pine walls, floors and ceilings. Throw in some buffalo check blankets, a few loon this and that, a hand carved cribbage board and you're good to go. It's an easygoing style that pays homage to the natural surroundings and tells everyone who walks in that they are most definitely "at the cabin".  Lately, however, a radical new look is emerging that's inspired by cheerful Scandinavian style cottages loved by many Pinterest and Instagram users. White. Here are a few ways cabin people are using it around here.
This warm and bright room from a cabin on Madeline Island uses white on the windows, bookcases, railings, and ceilings to gorgeous effect.
Unfinished wood combined with matte white walls and fan makes this space refined and rustic with cozy cabin touches (red plaid and wool blankets).
This remodeled Lake Superior cabin mixes rustic wood with contemporary fixtures and white paint for a clean, sunny look.
While stained wood blends well with its surroundings, a screened in porch painted white frames the outdoors and makes the green pine trees stand out.
https://www.instagram.com/p/BHXQg1wDVbT/?tagged=whitecabin
White is a smart choice to open up a smaller room with lower ceilings.
And what would a cabin be without a nod to the nautical.
https://www.instagram.com/p/BDZB0OJSXJT/?tagged=cabinstyle
RE/MAX Results Collection Home
1582 Homestead Trail
Private estate, neighboring Baker Park Reserve, championship golf courses, and resting 10 minutes from Lake Minnetonka. Universally designed and exceptionally constructed. Features elevator, temperature-controlled wine cellar, midnight kitchen, catering kitchen, fitness center, indoor pool, tennis court w/sport court. Roof 2010 plus an additional $600,000 in recent enhancements, too many to list! Master Suite features a private terrace, (two) en suite baths, gas fireplace, and 220 square foot walk-in closet. Also includes a private four-bedroom, three-bathroom guesthouse. 
by Laurie Junker

Photo by Andrea Rugg