Presented by: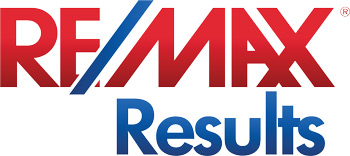 When it comes to 4th of July fireworks people seem to fall in one of two camps: hate 'em or love 'em. Those who dread it hate the hassle, crowds, noise and the fact that they have to stay up past their bedtime because darkness doesn't truly fall until nearly 10pm. People who fall in the love 'em camp relish spreading out a blanket, sitting in the dark, and cuddling with loved ones while they feel the exhilaration of the booming explosions and colors. If July 4th fireworks are one of your favorite events of summer you may want to consider living in one of these metro neighborhoods so you can watch the show from your own backyard or within easy walking distance.
Downtown East,  Minneapolis
Specifically the neighborhood near the Stone Arch Bridge and Gold Medal Park are considered prime spots, the closest place to view the spectacular Red White & BOOM fireworks especially from the rooftop of one of the many loft/condominium buildings in the area or Gold Medal Park.
Downtown Excelsior
Billed as "The Best Fireworks on Lake Minnetonka", Excelsior is like a postcard of what the 4th of July should look like—lakeside and full of red white and blue bunting. Watching from a home on the lake or in the quaint village near Commons Park in downtown Excelsior is Americana at its best.
Texa Tonka, St Louis Park
The St Louis Park fireworks are held at Aquila Park in the modest Texa Tonka neighborhood (between highway 7 and Minnetonka Boulevard).
North Lakeville
You can be sure the fireworks will be extra special this year in Lakeville as they celebrate their 50th anniversary. The "Pan-O-Prog" fireworks are held at Lakeville North High School, which is surrounded by neighborhoods with ample outdoor viewing space.
Southwest Shakopee
The fireworks at Valleyfair are consistently rated among the best in the state and the residential neighborhoods just south and west of the amusement park get great views of the show.
Lake Cornelia, Edina
This neighborhood is filled with mid-century homes on generous lots, mature trees, the lake (Cornelia) and a dazzling fireworks display at Rosland Park near Southdale.
RE/MAX Results Collection Home
10300 175th Street West
The lodge is on a 1.36 acre private pond lot teeming with wildlife in the heart of Lakeville. This property makes you feel like you have escaped to Lutsen every day. Carefully and lovingly decorated with tons of upgrades. Spectacular cook's kitchen. Beautifully vaulted living room with huge fireplace and deck. Perfect home office with separate entrance. Great for entertaining with multiple levels for friends and family to gather. Controlled wine room. Kid-friendly lower entry. Separate garage. Don't miss the cupola.
by Laurie Junker
Photo by Dan Anderson, courtesy of Meet Minneapolis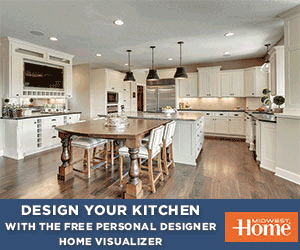 Facebook Comments