Presented by: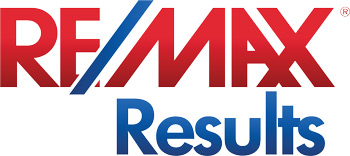 Buying original artwork for your home can really personalize your space and set it apart. But it can be intimidating finding the right piece and trusting your taste. With two big art fairs going on this weekend (Uptown and Powderhorn), I thought I'd ask someone with lots of experience purchasing art for advice  Leslie Palmer Ross is the Director of Art Services for Art Force, a NE Minneapolis based art consultancy that advises corporate and private clients on art acquisitions and commissions. She's been working in the arts community for over 30 years and offered these tips.
Buy For You
The most important thing to do is purchase art that you love, according to Leslie. Are you drawn to the piece? Does it engage you in a personal way? Are you still thinking about it after you've moved on to other booths? The art you choose for your home, a most personal space, should reflect your taste and experiences. Trust your own response and buy for yourself—not your friends, your decorator or because you think the artists work will rise in value. If you follow this rule over the course of your life, your collection will probably be harmonious. You'll likely see patterns, whether that's the color palette you're drawn to, the medium (i.e., photography, drawings), the subject matter or the style (i.e., abstract or realistic). You may be drawn to landscapes, for example, but find that over the years they become more abstract or maybe you end up having photographs of landscapes, paintings of landscapes, etc.
Measure
If you have a focal wall or space in mind, measure it so you know what size piece, or pieces will make the most sense. What's the largest and smallest size that would work? Don't forget to account for framing if the artwork comes unframed. Bring your measurements, a tape measure and maybe a picture of the space on your phone to the art fair. Keep in mind that artists may have additional pieces not on display at the fair so if you like their work but don't see anything of the right size, get a business card and check out their website. Also, make sure if you do buy anything, you can get it home, especially if it's large and/or heavy.
Mix It Up
A contemporary painting or photograph in the right tones can look cool and pleasing in a traditional home just as classic sculpture of animals or ancient figures can work well in more modern spaces.  Mingling styles can be a breath of fresh air and better represent who you are.
Set a Budget
It's good idea to set a budget ahead of time so your emotions won't get the better of you and your credit card. Art isn't cheap and it shouldn't be. These are hand crafted items that have been created by people who have likely devoted their lives to their art. That's one more reason to only buy stuff you love—hopefully you'll still love it 25 years from now and the price will seem like a bargain because really, it probably is. Also, haggling should be avoided. You wouldn't ask Room & Board to knock a hundred bucks off the coffee table, so don't ask a professional artist either. Most of them are market-conscious and have priced their work carefully.
Don't Worry About ROI
Leslie is a proponent of the idea that art should be purchased for its intrinsic value—what it does for you and your quality of life by being in your home. Art can calm, energize, excite, and motivate. Yes, some art appreciates over time, but trying to gauge which ones will can be complicated. If you let your heart guide you, you can't go wrong.
RE/MAX Results Collection Home
470 Mississippi River Boulevard
One of St. Paul's finest. Magnificent describes this completely renovated brick mansion on the Bluffs of the Mississippi River. New windows throughout, custom award-winning kitchen, five new bathrooms, new mechanicals, gorgeous triple lot, and a carriage house too! 
by Laurie Junker
Art courtesy of Michael Dowling