Presented by: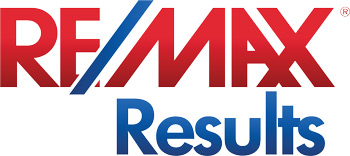 Arianna Huffington, founder of the Huffington Post and Forbes Magazine 70th most powerful woman in the world, has spoken and she's telling us to lose the smartphone before bed. In fact, she recommends banning all devices from your bedroom in order to get best quality sleep. We know sleep is important for mood and looking good but now research indicates that a lack of sleep can also contribute to increased rates of disease (everything from cancer to obesity and diabetes). So we would be wise to follow her advice, starting with the smartphone. If you've been using yours as an alarm clock to wake you each morning, it may be time to swap it out for something a little more old-school. Here are a few stylish options.
This elegant beech wood clock with classic analog numbers and white face is small enough for travel and offers the refreshingly basic operations of clock, alarm and snooze.
No-nonsense with a modern, masculine edge, this cube clock with numbers that seem to float is a clever fellow. It tells the time, date and temperature alternately in LED light and is sound activated to go on when you want, but go dark when the room is quiet.
The Moon Beam clock from LL Bean has 1950's charm and a gentle backlight. The alarm is a traditional bell or a combination of bell and light.
For understated elegance try this brass clock from Karlsson. It tells time in 24 hour military as well as civilian 12 hour clocks. Your orders are to get enough sleep!
This fun retro looking bubble clock would feel great in your hand. Hopefully you won't mistake it for a baseball when the alarm wakes you.
RE/MAX Results Collection Home
2509 Humboldt Ave South
Gracious form meets easy living in this East Isles home, a tranquil respite between Lake of the Isles and Uptown's bustling shops and restaurants. Loved and perfected, this home features all the charms of yesteryear and then pleasantly surprises you with the updates in demand today. The showstopper in this classic Arts & Crafts layout is the custom kitchen: well suited for both family dinners and fine entertaining. Thoughtfully restored. Carefully planned. Sure to impress.
by Laurie Junker