Presented by: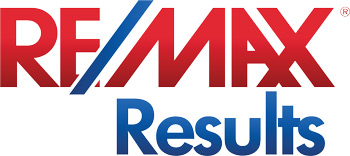 Eagan is kind of like your CPA friend. Friendly, sensible, up for fun as long as it doesn't rack up a big credit card bill. You can count on Eagan to be a good listener, give sound advice and never stick you with the check.
A southeastern suburb that has been named one of Money Magazine's Top 20 Small Cities five consecutive times in the last 10 years, Eagan gets high marks for job growth, safety, schools, diversity and other key criteria. The city was incorporated in 1976 and had its major growth spurt in the 1990's. Current population is approximately 66,000. Unemployment is very low—less than 3%—housing is affordable and a good value when you figure in plentiful city services, amenities and solid schools. Not resting on its laurels (or khaki pants), Eagan is always looking for ways to continuously improve the community whether that's making the city more bikeable, attracting new development or nurturing small, independent businesses. Here are five more reasons why Eagan is, with all modesty of course, a terrific place to call home.
Touchdown!
Just this month plans were finalized for a new Minnesota Viking football team headquarters and practice facility in northeast Eagan, on a 200 acre parcel where the Northwest Airlines headquarters and a flight training facility used to be. The first phase includes state-of-the-art corporate offices and an indoor training facility.  Future plans call for outdoor fields, housing and retail and a "Friday Night Lights" type stadium that would be available for big high school games.
Live here, work here
With a number of large employers including Thompson Reuters, Blue Cross Blue Shield, and Delta Flight Reservations, Eagan has more people who commute into Eagan everyday than commute out of Eagan. You can bet that residents appreciate their short drive. Housing is newer than many suburbs and contains the kinds of kitchens, great rooms and mud rooms families want. "Eagan has been thoughtfully developed and is convenient to Minneapolis, St Paul and the airport." says Matt Barker of RE/MAX Results. He also cites the new Central Park Commons, Community Center and Lebanon Hills Park as other community resources that make Eagan a great place to live.
Green and greener
Eagan values it's nearly 4,000 acres of parks, wetlands, and trails and was an early innovator in resource conservation—the first Minnesota city with a comprehensive storm water and water quality plan. In 1996 they earned a national award from the U.S. Environmental Protection Agency for this program. But it's also city that watches the bottom line, always making sure any initiatives can be paid for without putting the city in debt. In fact, Eagan's credit rating is in the top 1% of cities nationwide.
Art matters
Eagan values the arts and knows that a community full of artists is one that inspires, educates and stimulates creativity among its residents. Caponi Art Park is a 60-acre park with a sculpture garden, wooded walking trails, amphitheater and outdoor classrooms that was created by Anthony Caponi, a local sculptor. It's a place where art meets nature and draws over 18,000 visitors a year for classes, music and peaceful strolls. The Eagan Art Festival is a juried show of 100 artists in Central Park that draws visitors to walk, shop, and eat in a big open space with plenty of parking and room. This years theme is "What's Your Story?"
Farm to fun to table
The weekly Market Fest farmer's market held every Wednesday in the summer and fall draws 3,500-4,000 shoppers each week and keeps Eagan, once known as the onion capital of the world, connected with its agricultural roots. Features over 70 vendors, MN grown produce, flowers, local food products and artisan items plus live music and kids activities.
RE/MAX Results Collection Home
425 Salem Church Road
Beautiful four-bedroom Cape Cod on nearly three private acres. Gorgeous pool and landscaping, wonderful living spaces for formal parties, or for quiet informal gatherings. Meticulously maintained and updated throughout!
by Laurie Junker
Photos courtesy of City of Eagan and Al Kiecker