The trends of 2021 building products have introduced many desirable ways to upgrade your interior space, whether you are looking to update your family's home or add value to a multi-family or commercial space.
Here are several innovative building products for interiors that will be a worthwhile investment and greatly benefit your space. 
1. Custom Interior Doors
Custom doors can instantly enhance the look of your home, and there are several popular styles that you should consider adding to your home's interior decor. Sliding barn doors are perfect for rustic or industrial styles, while solid wood doors can help soundproof select rooms and can be customized to match your home design. 
Other custom door options include sliding or french double doors, and even doors with built in mirrors and chalkboards. As you can see, various types of interior doors have endless potential when it comes to enhancing the aesthetic and functionality of your home. 
2. Vinyl Plank Flooring
Vinyl plank flooring is an affordable, budget-friendly alternative to hardwood floors that is just as beautiful. It is durable, damage-resistant, and easier to maintain than hardwood floors, as this type of flooring never requires polishes or wax. 
Vinyl plank flooring is typically designed for tongue-and-groove maintenance, and is also available in peel-and-stick options. Both of these options are easy to install and can be completed by homeowners in several days, depending on the size of the space.
3. Soundproof Window Inserts
In addition to sealing off noise, soundproof windows will help increase energy-efficiency by reducing drafts, as soundproof window inserts are typically installed over existing windows and add an extra layer between your indoor space, and the outdoor elements. 
4. Modern Metal Handrails
If you have a space that requires handrails, such as a hallway, staircase or even bathroom, you may be looking for more visually appealing options to replace standard or outdated handrails. Luckily, there are many great options, and modern interior metal handrails are sure to benefit an interior space with modern or industrial style. 
Metal handrails are available in a variety of styles and colors to complement your space, and their durable materials make them compliant with current building standards and ADA regulations. 
5. Wallpaper Accent Walls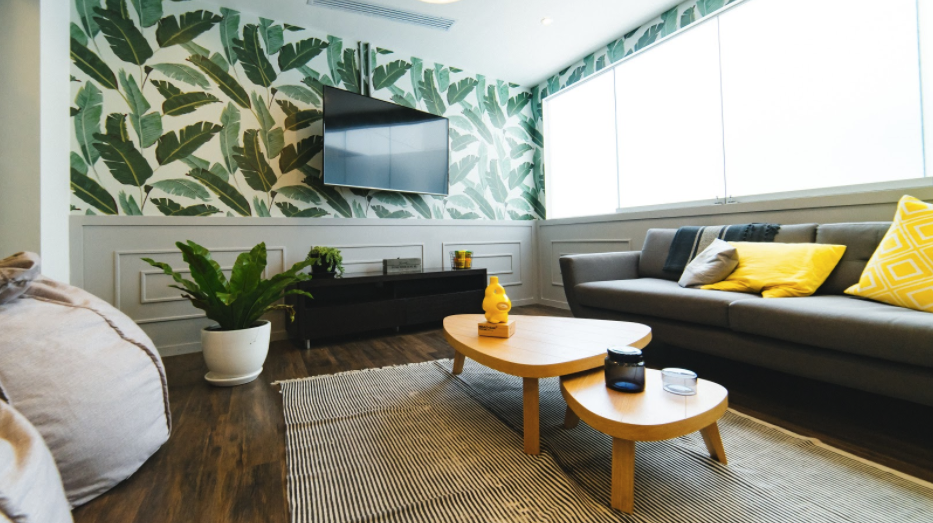 Wallpaper is a fantastic update option, since it's available in a variety of styles and colors. Wallpaper is a great option for spaces that are updated frequently, as most peel-and-stick wallpapers are easy to install and remove, even if you're not experienced in how to hang wallpaper. If you're looking for a budget-friendly way to add a statement piece to your space, wallpaper is the perfect option.
What's Considered Innovative Is Cyclical
Don't be surprised if what you see as innovative seems to be a call-back to what was popular in the past. Custom interior doors, wallpapered walls, and other fun vintage styles keep coming into popularity again, so don't be afraid to embrace retro building products that are turning heads era after era!