Presented by: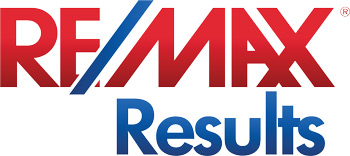 First in a series of posts exploring some of the residential communities within the Twin Cities 7-county metro area. Today we focus on our neighbor to the west, Money Magazine's pick for "America's Best Place to Live" in 2008, Plymouth. Not surprising given the wide variety of neighborhoods, bevy of employers, and ample parks and trails—all big lures for homebuyers. Here's a list of reasons, both practical and playful, why you might want to consider Plymouth for your next move.
These folks are highly educated.
Plymouth residents are more likely than most to have a college or graduate degree and they put those diplomas to work, often in one of several Fortune 500 or technology companies located in and around the area.
Must be the terrific schools.
The majority of Plymouth is served by the highly rated Wayzata school district while a smaller portion from east central, northeast, and southeast Plymouth are served by Robbinsdale, Osseo, and Hopkins schools, respectively. There are also a number of charter and private schools nearby such as Providence Academy, a Catholic college preparatory school, and Lionsgate Academy, which primarily serves students who are on the autism spectrum.
Close but not too close.
Located 11 miles west of downtown Minneapolis, Plymouth is close enough that residents can enjoy the restaurants, entertainment, museums and other amenities of a flourishing urban city but far enough away that they can also have lots of green space, updated housing, and access to desirable suburban school districts.
And speaking of green space…
The outdoor beckons in Plymouth with eight lakes, three public beaches, 43 neighborhood and school parks, and 147 miles of trails that connect most residential areas to parks, schools, and commercial areas.
Amy from the block.
Amy Klobuchar, U.S. Senator. Born in Plymouth, graduated from Wayzata High School, rising star in the Democratic Party.
Don't like politics? How about sports?
Former NFL running back Marion Barber III and NHL forward Blake Wheeler are also from Plymouth.
And speaking of hockey…
Plymouth is home to the second biggest youth hockey organization in the country, the Wayzata Youth Hockey Association, who keep the Zamboni busy at Plymouth Ice Center, a three-sheet arena that draws more than 500,000 people a year.
All kinds of households.
Plymouth is attractive to and full of families, for sure, but also appealing to singles and couples without children (or empty-nesters who are whooping it up converting those extra bedrooms into meditation rooms or hobby space).
All kinds of housing.
You'll find an array of housing stock in Plymouth including modest established neighborhoods, lakeshore living and high-end luxury homes. Median housing value is higher than average for the metro, at $291k, as is the 72% rate of home ownership*.
A restaurant devoted to ice cream and french fries!

At Plymouth's Honey & Mackie's they specialize in handmade ice cream and hand cut fries eliminating the pesky burger that, let's face it, you just ordered for the fries anyway. Move over ketchup, there's a new dipping option and I recommend Salted Caramel with Peanuts.
*Source: U.S. Census Bureau Decennial Census or American Community Survey.
RE/MAX Results Collection Homes
715 Rice Street
Landmark classic home set on a hilltop overlooking Wayzata Bay and Downtown Wayzata. Timeless Elegance! Quiet secluded patio and back yard, great for entertaining, with potential for a pool. Features a dramatic home office, elevator to three levels, and additional space to finish.
by Laurie Junker 
Ice Skating photo courtesy of City of Plymouth. Honey & Mackie's photo courtesy of Brenda Johnson