Presented by: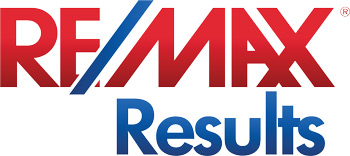 Whether you call it Cathedral, Ramsey, Crocus or Summit Hill there are few residential areas that compare to the grace, history and walkability of these storied St. Paul neighborhoods located near both the mighty Mississippi and the seat of our state's government. Here are a few reasons why it's a great place to call home.
Walk and gawk.
There is perhaps no better city walk than down the wide and graceful Summit Avenue, which runs 4.5 miles gradually uphill from the Mississippi river to the state capitol. Lined with the prettiest and most impressive homes in Minnesota, it is a walker, runner or biker's delight any time of year.
Walk and shop.
Strollable, street front shopping is varied and plentiful along Grand and Selby Avenues. Many businesses are dog-friendly too, so you can even bring your best friend.
Walk and eat.
What are you in the mood for?  St. Paul's restaurants reflect the diverse population who live there. Asian, Indian, Moroccan, French, Southern and Italian plus pubs, pizza and ice cream options are all within walking distance.
Schooled in variety.
There are several public K-12 school options and magnet programs such as arts-focused Linwood elementary and the well-regarded Central High, the oldest high school in Minnesota. Private options include Saint Thomas More, a neighborhood parochial school and St. Paul Academy, a K-12 college prep school.
Saint Bill.
Murray, that is, a guy who perhaps felt a kinship with the down-to-earth, fun vibe of St. Paul when he became an owner of the Saint Paul Saints,  a professional baseball team cracking the bat and having a ball in a their new stadium just 10 minutes away. His official title is "Team Psychologist" but he's been known to pitch in as a ticket taker too.
It's kind of a college town.
With the University of St Thomas, William Mitchell Law School and half a dozen other colleges nearby you can be sure to see plenty of fresh young faces in the neighborhood, cultural events on campus, and 2 for 1 beer specials in the pubs. Oh, and lots of babysitters!
Textbook home style.
Over 80% of houses in the area were built before 1939 and offer an array of classic architectural styles—Revivals, Late Victorian, Romanesque, Italianate and Prairie are well-represented and well-preserved because people here take pride in their lovely homes. In addition to single family housing, the area also has condominiums in converted mansions and some newer construction.
Worth the price.
All that gorgeous architecture comes at a price. The Summit Hill neighborhood has the highest value housing in St. Paul with a median value of $383k. The good news is that home values rose over 5% last year and are projected to rise again in 2016*.
A swanky, friendly club.
The University Club on Summit Avenue is housed in a stately building designed by Reed and Stem, who were also the architects of the Saint Paul Hotel and Grand Central Station. The club opened in 1913 as a private social club for college graduates. Today it offers dining, swimming, fitness facilities and lots of fun for its members, many of whom are families from the neighborhood.
What has lots of curling and sweeping but isn't a salon?
The St. Paul Curling Club on Selby Avenue is the largest curling club in the country and has over 1,200 members, some of whom have gone to the Olympics. OK, yeah, but what IS it? See for yourself—games are played evenings, October-April and spectators are welcome.
*Zillow
RE/MAX Results Collection Homes
470 Mississippi River Boulevard
One of St. Paul's finest. Majestic brick colonial overlooking the Mississippi River. Seven bedrooms and seven bathrooms with exquisite architectural details. Winner of the "Dream House of the Year" 2010 Parade of Homes Remodelers Showcase. Stunning foyer with freestanding steel staircase, spectacular custom kitchen, and new bathrooms. Beautiful yard with pool and carriage house too. 
by Laurie Junker
Photos courtesy of Summit Hill Neighborhood Association, Matt Dahlman/Red Pine Photography, St Paul Convention and Visitors Bureau and the University Club.