Presented by: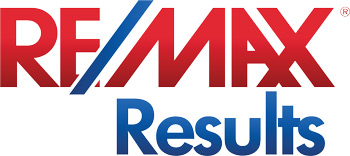 It's not called Little Prairie or Prairie City or even Grand Prairie, it's EDEN Prairie. Eden— paradise, a place of pristine, abundant natural beauty and a fair amount of 4 bedroom houses, shopping, restaurants, soccer fields and other stuff that makes 21st century living so enjoyable. But does it live up to its name? Here are ten ways they're making a case for it:
Serious about green space.
Many cities say they have parks and trails but Eden Prairie really means it. This city has devoted 24% of their land to green space and the residents love it. Is 24% a lot? Well, Minneapolis, of parks and lakes fame, has 11% and neighbor Chanhassen has 20% so yeah, it's a lot! 120 miles of bike trails, 13 miles of nature trails, 17 lakes, over 100 ponds and 44 parks means there's no excuse not to get outside.
Serious about green living.
Eden Prairie takes green living to heart with programs in water conservation, recycling and organics waste collection. Mayor Tyra-Lukens was honored in 2011 by the U.S. Conference of Mayors for her efforts leading Eden Prairie in the area of energy efficiency.
Smart and working.
Residents here are more likely than most to be college-educated so you can be sure and shoot the breeze on a wide variety of subjects when you see each other on the trail or picking up trash at the annual spring cleanup. Eden Prairie also has one of the lowest unemployment rates in the country and one of the highest rates of working where you live which means a lot of working residents have an easy commute.
Come fly with me.
Flying Cloud airport is located here, and while it's not quite as busy as it was in 1966 when it was second only to Chicago O'Hare for air traffic in our region, it stills remain active serving corporate business jets and turbo prop planes. They also host an impressive air show every summer.
You'll find Hemmingway where the meat counter used to be.
The Eden Prairie library is housed a gorgeous, light-filled building that used to be a grocery store. Talk about up cycling!
Come on let's sweat!
A "diamond-level" Lifetime Athletic Club is located in Eden Prairie. It offers extensive fitness facilities and classes plus indoor and outdoor pools, tennis courts, a clean eating cafe, full service spa and salon and, hallelujah, childcare for its members.
Housing for you and me and we.
Eden Prairie housing stock is varied with lots of townhome and other great options for those starting out and larger homes in established neighborhoods for growing families. If luxury and privacy is what you're after, Eden Prairie can deliver on that too especially in Bearpath, Minnesota's first gated community that's filled with large, impressive homes and a golf and country club for its residents.
They're smiling at city hall.
The City of Eden Prairie was named a Top Workplace in a 2015 Star Tribune survey. With comments like, "My work has meaning and purpose. I work with a great group of people." I can see why.
Star gazing.
Eden Prairie's Observatory on the shore of Staring Lake is home to a 9-foot tall, 16-inch Cassegrain telescope, one of the largest in the state of Minnesota. Monthly events invite the public in to gaze and learn.
Boots, Boots, Boots!"
Olympic swimmer Rachel Bootsma grew up here and swam for Eden Prairie high school. You can be sure lots of residents will be tracking her progress in Rio this summer.
RE/MAX Results Collection Home
9481 Painters Ridge
Stunning four bedroom, four bath, two-story in the Olympic Hills neighborhood. Spacious kitchen with newly enameled cabinets, granite counters, stainless appliances and gleaming wood floors. Formal living and dining areas with doors to entertainment-sized deck. Gorgeous remodeled master bath suite and remodeled upper and main baths. Three-season porch, three fireplaces, office and exercise rooms. Fabulous yard with serene setting. Lots of updates here including newer shake roof and mechanicals.
by Laurie Junker
Photos courtesy of the City of Eden Prairie and Bentz Thompson Rietow Architects.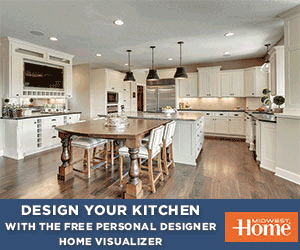 Facebook Comments