Photos provided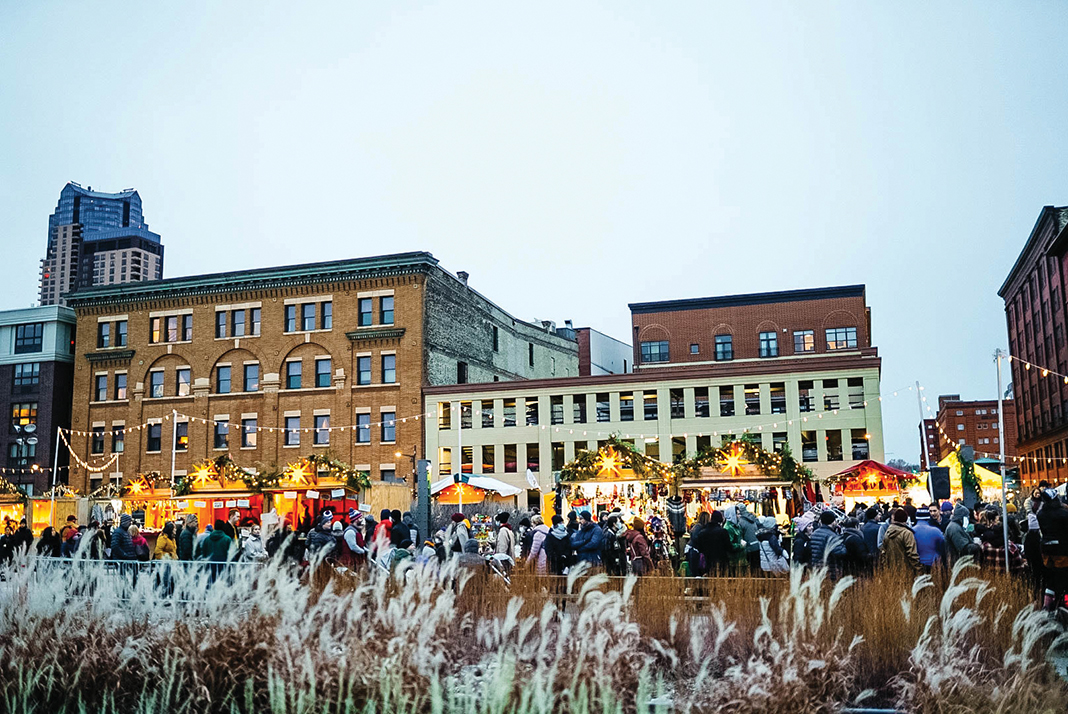 One of the greatest perks of being Minnesotan is the annual near-guarantee of a white Christmas—or, at the very least, a cold Christmas. A few weeks into December, the chilly state may as well be a real-life North Pole, with snowy scenes and tall fir trees that give it the potential to be the Christmas capital of the United States. Designer Nadine Schaefer saw this potential when she moved to St. Paul from Frankfurt, Germany, almost 12 years ago. But she says one thing was missing—the irreplaceable holiday cheer of European-style Christmas markets.
Luckily, it didn't take Schaefer long to find that aspect. St. Paul's European Christmas Market was founded by Renate Sharp (also a native of Germany) just three years after Schaefer's move to the city, and she is now the executive director of the event.
"The special thing about our market is that it is based on the European tradition of hosting outdoor markets in city squares," Schaefer says. "We wanted to get that aspect of social gathering across, because it is really a magical experience."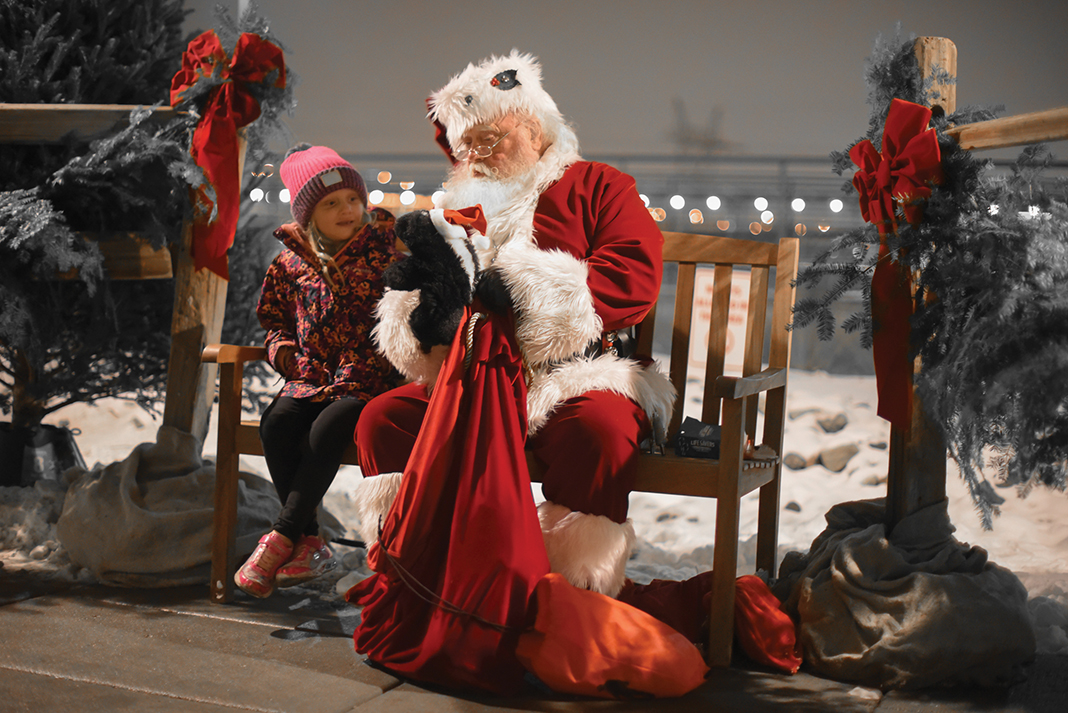 Union Depot in St. Paul serves as the perfect backdrop. Formerly a railway station in the 1900s, the venue today is a dynamic center for communities. Each year since 2014, the square comes alive starting in November with enchanting wooden kiosks, twinkling lights, and cozy winter decorations.
"We like to call it the little wooden village," Schaefer says. "Because it is made up of all these small wooden huts and Christmas lights and garlands."
It's not just visually pleasing either. The European Christmas market aims to satisfy all of the senses with art, music, food, drink, dance, and decor. Schaefer says it is a main mission to make the market as inclusive as possible.
"Although it is based on German tradition, it is not just made for Germans or Europeans, but for the whole city to embrace the holiday season together. No matter what demographic, everyone should feel welcome," she says.
And it seems people do feel welcome. The event has loyal guests who leave positive feedback each year. More than 60 local artists, crafters, food and beverage vendors, and performers will fill Union Depot square for nine weekends starting Nov. 25.