Photos courtesy Barntiques Custom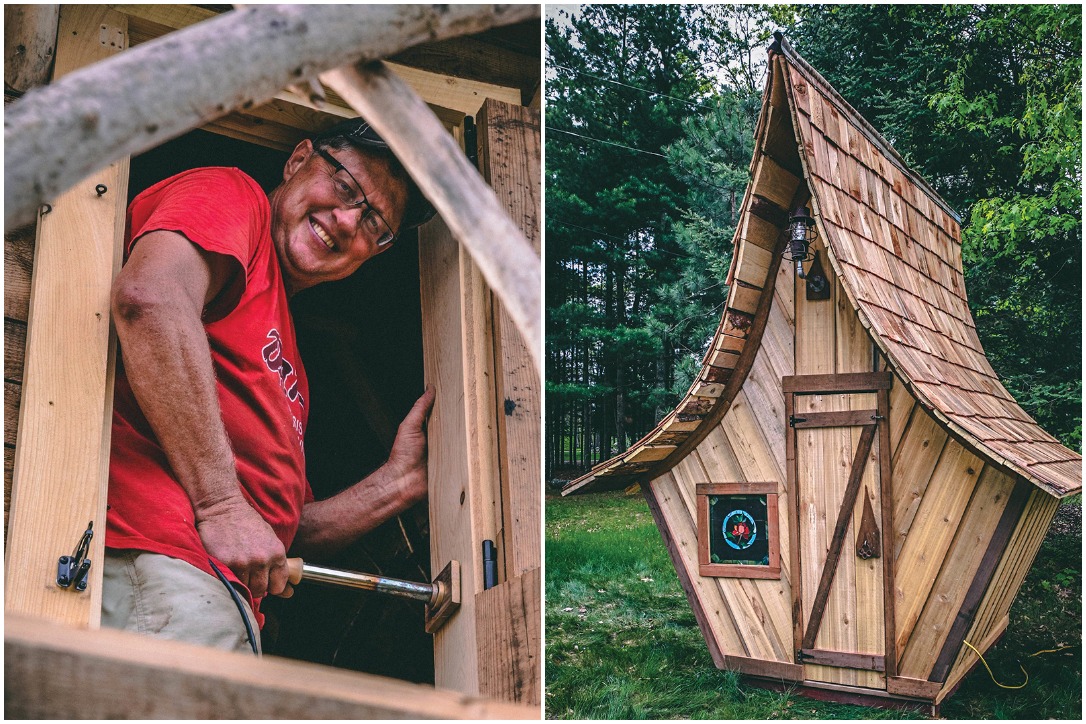 For 28 years, Dan Hanes led a fifth-grade classroom, driven by passion to teach both art and the notion that the best work doesn't happen while seated at a desk. Now retired, Hanes spends his time designing and building rustic structures of wonder and whimsy beneath his signature curved roof, using reclaimed and recycled wood and material whenever possible. Playhouses, garden sheds, outhouses, and even chicken coops all come from his madcap mind to delight families across the Midwest. Hanes even includes special poems with his custom projects to christen the space for new owners. Above all, though, he is still a teacher, and his quirky craftsmanship reminds us that play is essential and the occasional escape to wonderland doesn't hurt either.
Prices available upon request, barntiquescustom.com
---
Midwest Home features local makers in each issue via The Collective. Find more on midwesthome.com/thecollective. Curated by Jerrod Sumner, founder of Brandtabulous, a Minneapolis-based marketing and brand storytelling agency that specializes in promoting American makers, including the one featured on this page.