Photos by Wing Ta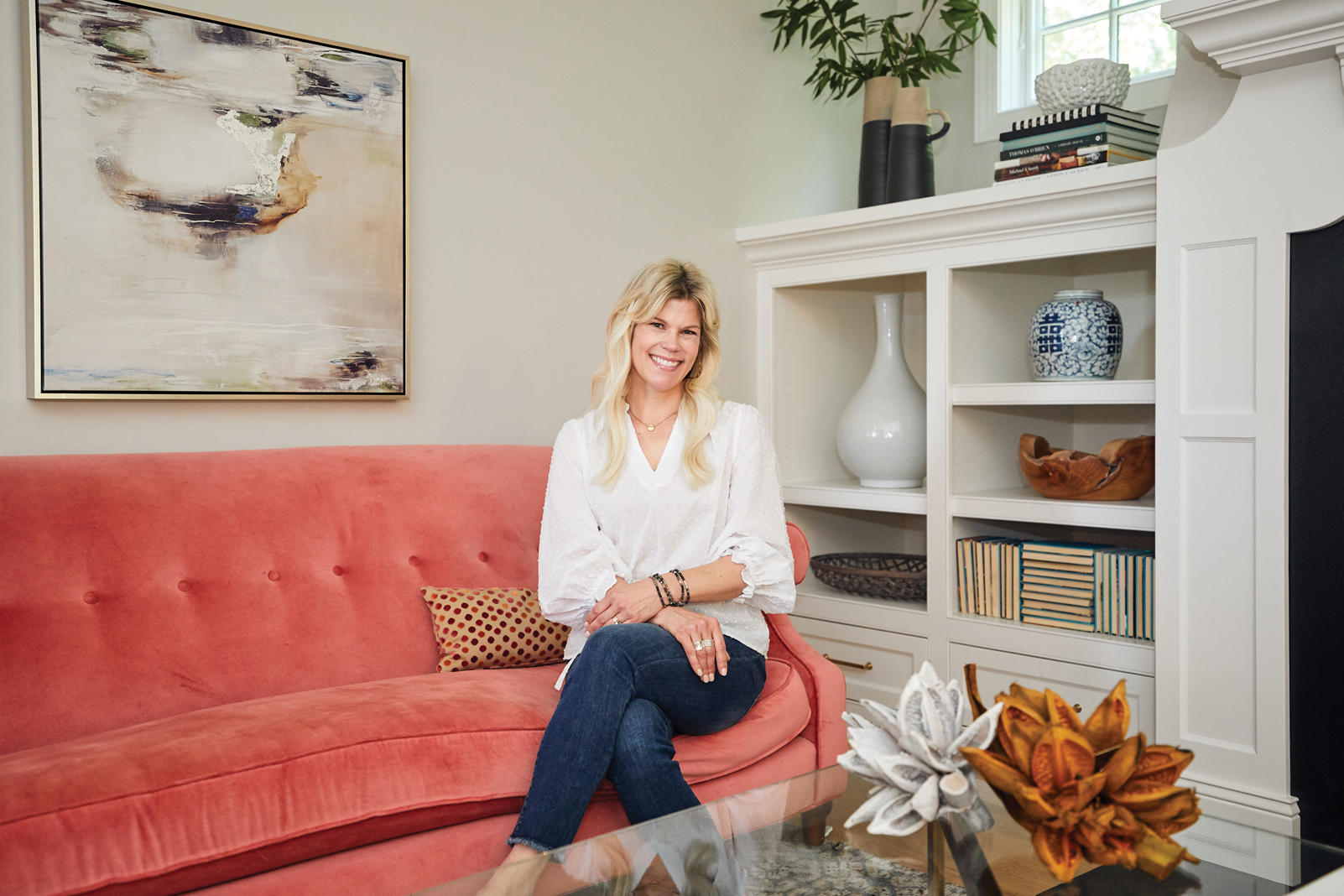 Interior designer Renae Keller says the best present she ever received was a Barbie Dreamhouse when she was six years old. The gift may have been a clever move on her mother's part to keep Keller from making changes to the actual house—"Let's just say I had a lot of spatial confidence and was always rearranging the furniture in my room," Keller says—but it only helped her find her passion in design. "I didn't care about the dolls at all. They usually ended up as chew toys for our dog, but that house was everything," she recalls. "I made hand-sketched wallpaper for the walls and cut out cardboard rugs for the floors and the elevator."
Keller went on to study interior design in college and joined Gunkelmans Interior Design soon after graduating, working alongside accomplished designers who became mentors and took her on buying trips to San Francisco and New York (invaluable experiences for the budding designer). Ten years ago, she set out on her own, establishing Renae Keller Interior Design in Minneapolis and specializing in new construction and extensive remodels.
Keller and her husband, B.J., recently built their own dream house in Burnsville for their family of six, which includes four teenagers. She compares the 18-month experience to childbirth and says it has made her a more empathetic designer. "Now, I really understand how emotional a client can feel towards the end of the homebuilding process, and how tired they are of making choices," she says.
With five bedrooms, four baths, and two laundry rooms, the finished house is a practical joy for the big family. The master suite is on the main floor, and the kids all sleep upstairs. Keller jokes, "It's nice for them, but not too nice. They'll always have a place to land during and after college, but we don't want them living in our basement when they're in their 30s."
Keller's appreciation for traditional design is evident throughout the house, with framed botanical prints, a Louis XVI giltwood ottoman, upholstered chairs featuring nailhead trim, and enough glass door hardware to thrill any classical design lover. However, the needs of a modern family factor in foremost—fabrics, finishes, and furniture are durable, and everything's meant to be used in its entirety, hewing to her motto, "Burn the candles, use the china."
"Life is short, and your home is a haven, especially now," explains Keller. "You should use all of the things you love."
---
Influencer | Renae Keller
Now that we're all spending more time at home, have you learned anything new about your house?
Aside from the fact that noise-canceling headphones are now our best friend, we've realized that spaces need to have multiple uses—kitchen islands become home offices, vegetable sinks become handwashing stations, bedrooms become classrooms. Also, card tables are ugly, but they work well for puzzles!
What's your favorite way to stretch a budget?
Shop high-low. Splurge on that fabulous accessory and fill in with other pieces that are more well-priced. Large dough bowls filled with seasonal food like squash in the fall or citrus in the winter are one of my favorites.
What is your greatest indulgence?
A charcuterie board. I never met one I didn't like.
How about your favorite splurge?
Shoes. So many options, so little time!
Do you think the pandemic will have any lasting impacts on home design?
I think there will be a greater desire for comfort in the home, for spaces and activities that spark creativity and connection—family dinners, game nights, fires in the backyard, and morning coffee on the front porch.