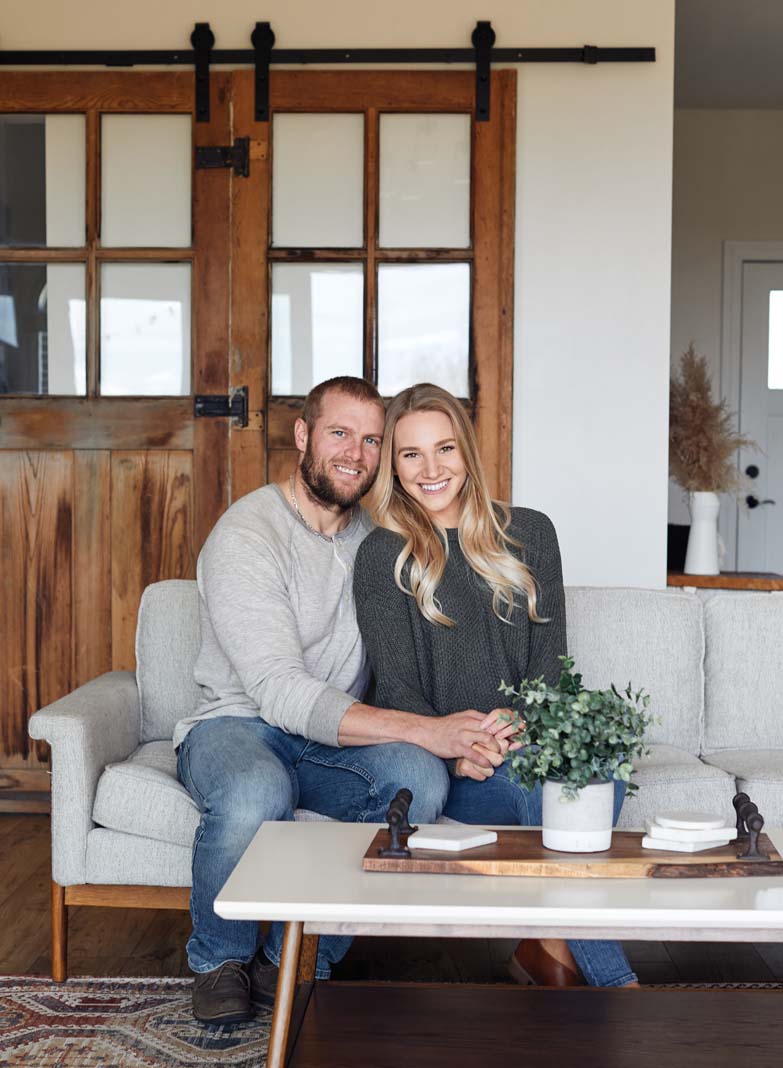 Kate and Tony Becker have a lot of energy—creative and otherwise. But they have to, considering they own and operate three businesses. There's Kate Becker Photography; Northerly Photo Campers, a fleet of five vintage trailers retrofitted as the cutest photo booths you've ever seen; and Pinewood, a new wedding and events center on the outskirts of Cambridge, Minnesota.
But the couple didn't just purchase or inherit the 12,000-square-foot venue, they designed and built it with the help of an architect and subcontractors. In fact, the husband-and-wife duo is no stranger to crafting beautiful spaces from the ground up. Their first big project as newlyweds? Building a modern, farmhouse-style home on what was previously a wheat field in Corcoran.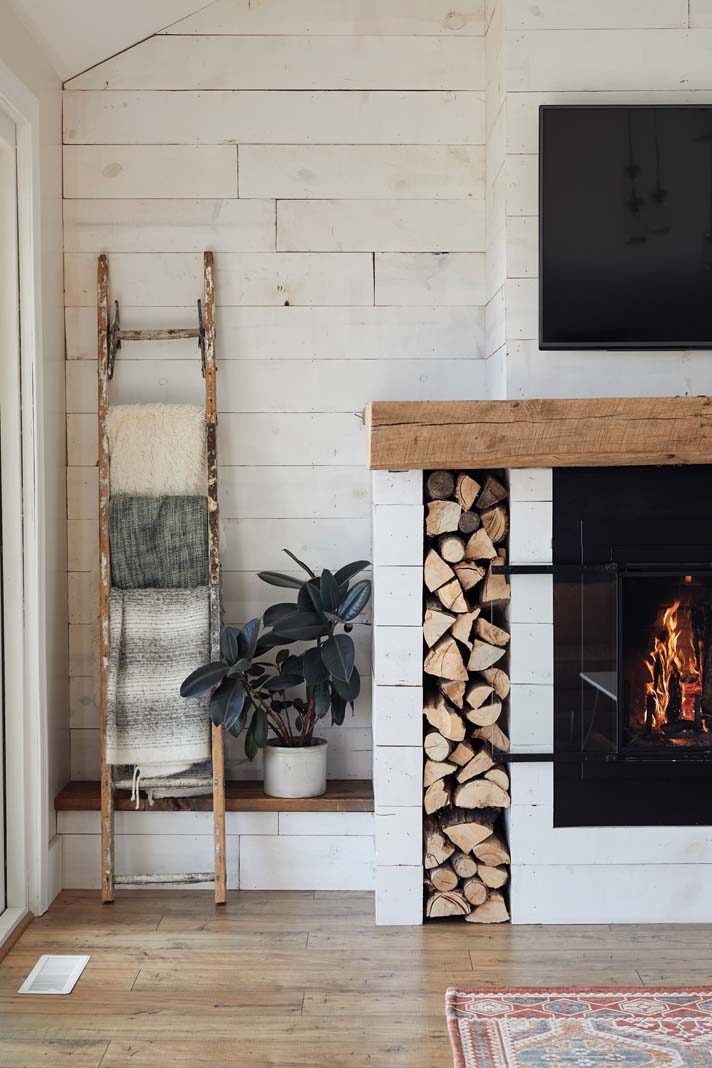 Today, the house occupies just a small slice of their property. For the rest, they worked with the DNR to develop a Conservation Reserve Program, installing native plants, trees, and shrubs to improve water quality and enhance wildlife habitats of pheasants, birds, critters, and more. "We're busy with our businesses and when we come home, we just want to relax," Tony says. "For us, that means being close to nature."
They designed their home with lots of open space, white paint, repurposed materials, and thoughtful family touches throughout. The fireplace mantel and doors to Kate's office is made of barn wood from her grandparents' farm, while her dad and grandpa made most of the light fixtures with pulleys, wood, and other farm-found materials. Paintings from her grandmother hang on the walls. Once sandblasted and repainted matte black, a rusty iron bed (which Kate thinks is about 100 years old) made a chic addition to their guest room. "We're a tight-knit family and these things make me feel connected to them," she says.
They splurged on glass accordion doors to create a connection to their peaceful outdoor landscape and make for a wide-open space for entertaining during warmer months. The view is nothing but blue sky, wild prairie, and the occasional chicken (the couple has 15) darting in and out of the tall grasses.
As nice and relaxing as the landscape and its wildlife is, Tony says the best part of a well-designed space, be it the photo booth, event center, or their home, is the enjoyment it brings others. "It's cool creating something and then seeing the joy it brings to your guests and family," he says. "That's really special."
The Influencers: Kate & Tony Becker
What do you like to do for fun in Corcoran?
There's a really tiny lake just south of our home that we turn to when we need an evening to relax. No one is ever there. We toss the canoe on top of the Jeep and, of course, our English setter Chevy always comes with. It's just another spot for us to unplug.
Where do you find the fun pieces in your home and photo booths?
We actually make a lot of things because we either can't find them or they're too expensive. If we can't make them, we turn to Etsy.
What was your inspiration for the design of Pinewood?
The architecture around the Scandinavian Mountains. We found images online that showed lots of sharp lines, distinctive black and wood exteriors, and big windows. It's timeless-looking and we knew it would fit our Pinewood setting.
Are you already thinking of your next business venture?
We always have three to five ideas floating around at any given time. We do have something cooking right now, but you'll have to come back in six months to find out what it is!