Photos provided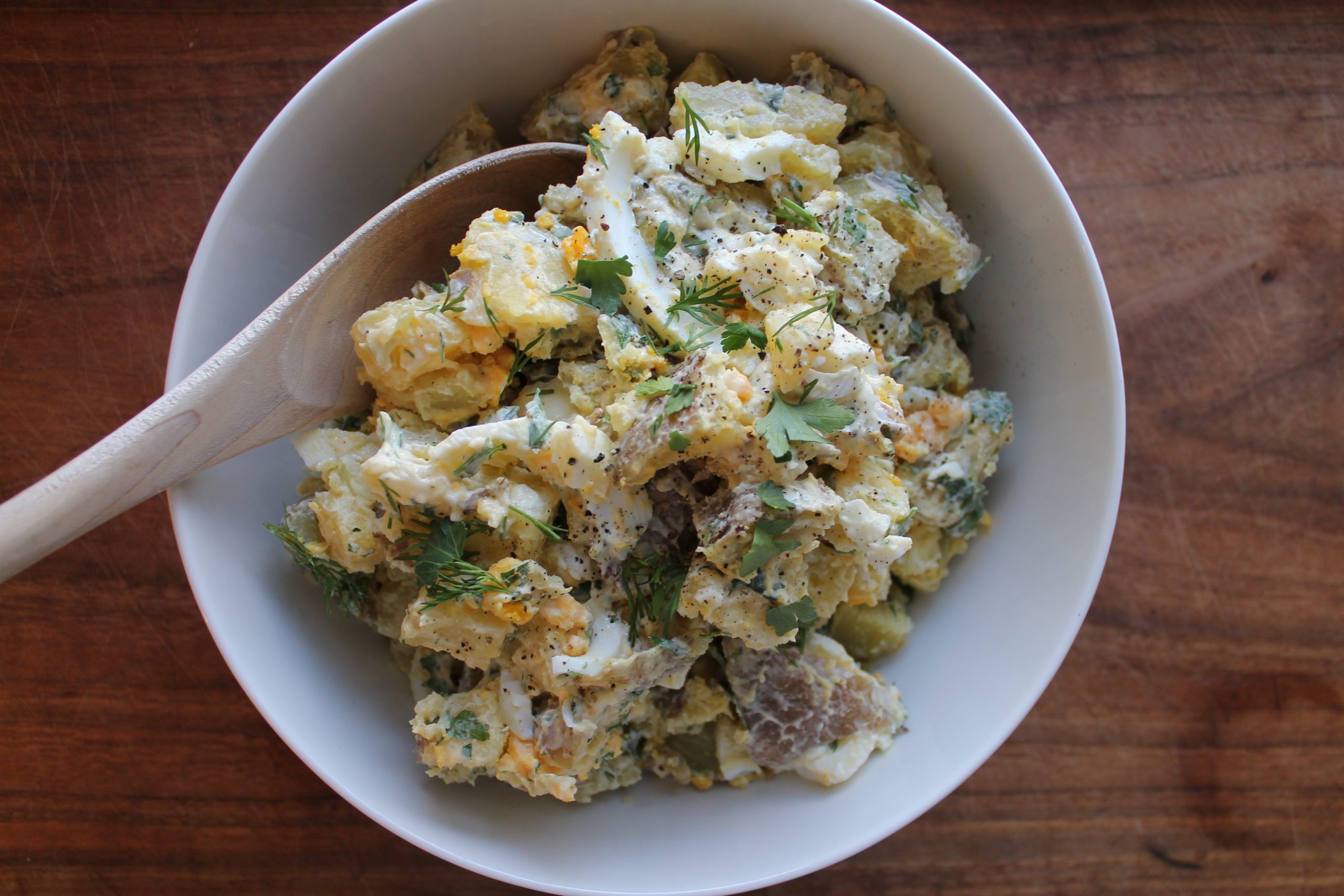 Summer isn't complete without some perfect potato salad alongside something off the grill. When I was growing up, my mother made a similar potato salad, and she always made two bowls—one with onions for the adults and a second onion-free container for the kids. To this day, I still prefer potato salad sans onions, but I amp up the freshness by adding a huge pile of chopped, fresh herbs from my garden. In fact, when we make an annual trip to my best friend's family cabin in Crosslake, she always requests I make a batch and pack it in the cooler. Take a stab at this summer dish for your own getaways and get-togethers.
Herbed Potato Salad (makes 6-8 servings)
3 pounds red or Yukon gold potatoes
6 hard-boiled eggs, peeled and sliced
½ cup mayonnaise
½ cup chopped herbs—mix of basil, parsley, and chives
1 teaspoon dijon mustard
1 teaspoon salt
½ teaspoon freshly ground pepper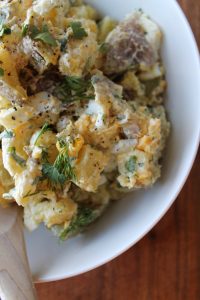 1. Scrub the potatoes and put them into a large pot of cold water.
2. Place pot over medium-high heat and boil the potatoes until tender when pierced with a knife.
3. Drain the potatoes and set aside until cool enough to handle.
4. Chop the potatoes into roughly 1-inch cubes and place them into a large bowl.
5. Add the rest of the ingredients to the bowl and fold them together gently until combined.
6. Refrigerate for at least four hours before serving.