fiddlehead

-

search results

If you're not happy with the results, please do another search
Artist Bonnie Folkerts talks about her lifelong passion of painting, including what sparked her interest at a young age and what inspires her.
Amid growing demand for contemporary design, Marvin Windows and Doors has introduced the Marvin Contemporary Studio.
Presented by 

This year's Homes by Architects Tour showcases a handful projects that address downsizing, each in a unique way.
Presented by  

The relationship you and your architect establish can make a big impact on your project.
Presented by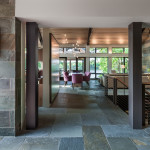 Green technology in residential design is as popular as ever with advances in technologies.
Presented by  

2016 ASID Designer Kitchen Tour features free kitchen trend events at Warners' Stellian and Rubble Tile showrooms.
One of the most important jobs when designing a home is to take into account the scale and context of the surrounding environment.
Presented by  

Get ready for the Homes by Architects Tour with these handy tips.
Presented by 

Around TownArchitecture exhibition, Rapson Hall at University of Minnesota – Twin Cities, 89 Church St. SE, Minneapolis, 612-626-9068, design.umn.edu Elizabeth Scheu Close: A...
Midwest Home and the American Society of Interior Designers Minnesota choose six of the best, brightest, and most vibrant designs
ASID MN offers a guide on the best practices when it comes to designing the home of your dreams while also meeting your individual needs.