After sputtering to a stop for May Day, spring has arrived!
Impatient Minnesota gardeners are ready—and so are local plant sales. Organizations large and small raise money with spring sales; this list includes some of the biggest. These draw lots of gardeners in the know, so arrive early for the best plant selections.
Men's and Women's Garden Club of Minneapolis. The pre-Mother's Day sale is timed for buying plants for mom or for a container to make for her. Peruse perennials, annuals, herbs, veggies, and Minnesota Horticulture Society 6-packs of native perennials for bees, butterflies, and monarchs. Partial plant list here. Tuesday, May 9, St. Mary's Greek Orthodox Church, 3450 Irving Ave. So., Minneapolis. 2 p.m.–6 p.m.
Friends School Plant Sale. Held Mother's Day weekend at the Minnesota State Fair Grandstand, this one is the grandmamma of them all. It includes more than 2,500 plant varieties and may be the largest plant sale in the country. It's also a fund-raising event sponsored by the Friends School of Minnesota, a small Quaker K–8 school in the Hamline-Midway area of St. Paul. See tips for planning your trip and for doing the sale here. Friday, May 12, 9 a.m.–8 p.m., Saturday, May 13, 10 a.m.–6 p.m., and Sunday, May 14, 10 a.m.–2 p.m.
Minnesota Landscape Arboretum Auxiliary Spring Plant Sale. This one includes hard-to-find varieties and University of Minnesota introductions. Expect to find an expanded selection of shade perennials and grasses, new vegetable varieties with more heirlooms, as well as many plant species native to Minnesota. See plant list here. Many varieties are limited, so shop early for the best selection. General Arboretum admission applies, but non-member shoppers will receive a complimentary entrance pass for future use. The sale is held at the Arboretum Picnic Shelter area near the Marion Andrus Learning Center. Some boxes are available, but bring your own containers and carts for easier carrying. Saturday, May 13, and Sunday, May 14, 9 a.m.–4 p.m.
Ramsey County Master Gardener. The sale features natives, perennials for sun and shade, tomatoes, herbs, hostas, and more—all carefully tended by expert gardeners and then brought to the sale. Staffed with almost all Master Gardeners, ready and willing to roll up their sleeves and give expert gardening advice for free. New this year: Minnesota seed-trial winners, plants that have been tested and found well suited for our climate. Held at "The Barn" at 2020 White Bear Ave., Maplewood. Saturday, May 20, 8:00 a.m.–2:00 p.m.
Hennepin County Master Gardeners Sale. Most of the plants have been grown by Master Gardeners, including MN Winners®, and annual and vegetable seedlings that have won the statewide Master Gardener seed trials (many can't be found elsewhere). Also on sale: a wide selection of interesting and unusual annuals and perennials, including natives, rain garden plants, and plants for pollinators. Master Gardeners are on hand to answer questions about plants and gardening. All plants are affordably priced and proceeds help support the Master Gardener program in Hennepin County. Held indoors at the Hopkins Pavilion, 11000 Excelsior Blvd., Hopkins. Saturday, May 20, 9 a.m.–2:00 p.m.
by Chris Lee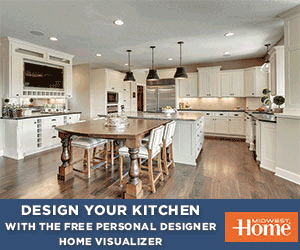 Facebook Comments