Photos by Tracy Walsh
Susan Hopp majored in art and spent years leading her own design firm before marrying fellow designer Karl Schweikart, with whom she now runs the design and branding agency 45 Degrees/Minneapolis. At the time, there was one thing that didn't interest Hopp (who was busily engaged in a number of activities), in the least—gardening. "Gardening was not in my blood, and frankly, I couldn't understand why people wasted their time watering and weeding," she recalls with a laugh.
But things change. Her husband enjoyed working in the yard and began turning more and more of their grassy South Minneapolis lawn into shade gardens that thrived beneath two giant elm trees. With his encouragement, Hopp even planted a few annual flowers in a small sunny spot on the south side of the house. But then Dutch Elm disease came along, taking both of their beloved trees.
From Shaded Plants to Sun-loving Flowers
When their son Colin went off to college, the empty nesters were ready to pursue other interests. Schweikart had more time to write music and play in local band The Melvilles, while Hopp, suddenly faced with a much sunnier yard, became an "accidental" gardener. "If we hadn't lost the elms, I would never have thought about gardening as I know it now," she says, explaining how the first thing they did was double her flower gardens and turn their grassy boulevard into a bountiful oasis for bees and butterflies.
Having always enjoyed making bouquets for friends and family, Hopp began reading about sustainable ways to grow a wide variety of cut flowers on their small city lot without giving up the look of what was fast becoming a flourishing cottage garden. Then, on an impulse, she launched her own seasonal floral business, A Pretty Posy, in 2016. During the months of July through September, she creates fresh, cut-to-order bouquets for gifts and special occasions from whatever is blooming in her gardens, which is to say a lot.
A Bounty of Blooms
Currently, Hopp estimates that she grows somewhere between 100 to 200 varieties of cut flowers, annuals, perennials, and natives, as well as ferns, herbs, and grasses. Every year she fine-tunes her gardens, trying out new plants, adding more beds, finding ways to grow things more efficiently, and weeding out plants that aren't doing well. Opting to outfit the beds with drip irrigation has also helped the flowers, she says.
While the raised beds out back look as if they've been planted for production, Hopp's in-ground cutting gardens naturally curve around the house and yard, preserving the cottage-garden feel. It helps, too, that she always plants more flowers than she needs, allowing beds to stay lush even when there's a lot of cutting to do for custom bouquets.
Most of A Pretty Posy's bouquets include about 25 varieties of flowers and foliage, including many uncommon and old-fashioned varieties not usually found in store-bought or farmers-market bouquets. "Having so much variety is one of the things that sets me apart," she says. "I find joy in big, beautiful, fresh bouquets and have a keen interest in spreading the love of growing cut flowers."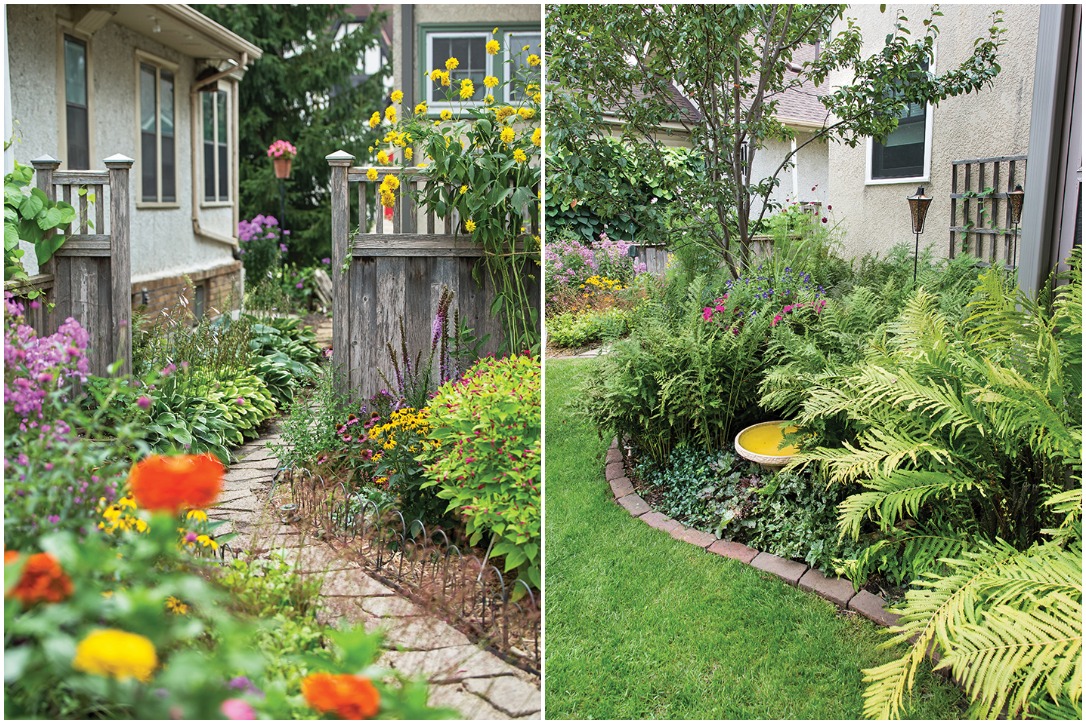 ---
Must-Have Flowers for a Cutting Garden
Looking to create your own cutting garden? Susan Hopp recommends starting with a mix
of fast-growing, long-blooming annuals and a few longer-to-mature perennials for spring
and fall bloom. Here are her top 20 picks:
Annuals: allium, bells of Ireland, cleome, cosmos, dahlias, globe amaranth, lisianthus, nicotiana, scented geranium, snapdragons, sunflowers, or zinnias.
Perennials: asters, baptista, bishop's lace, black-eyed susan, chrysanthemums, phlox, salvia, and Siberian iris.
Facebook Comments