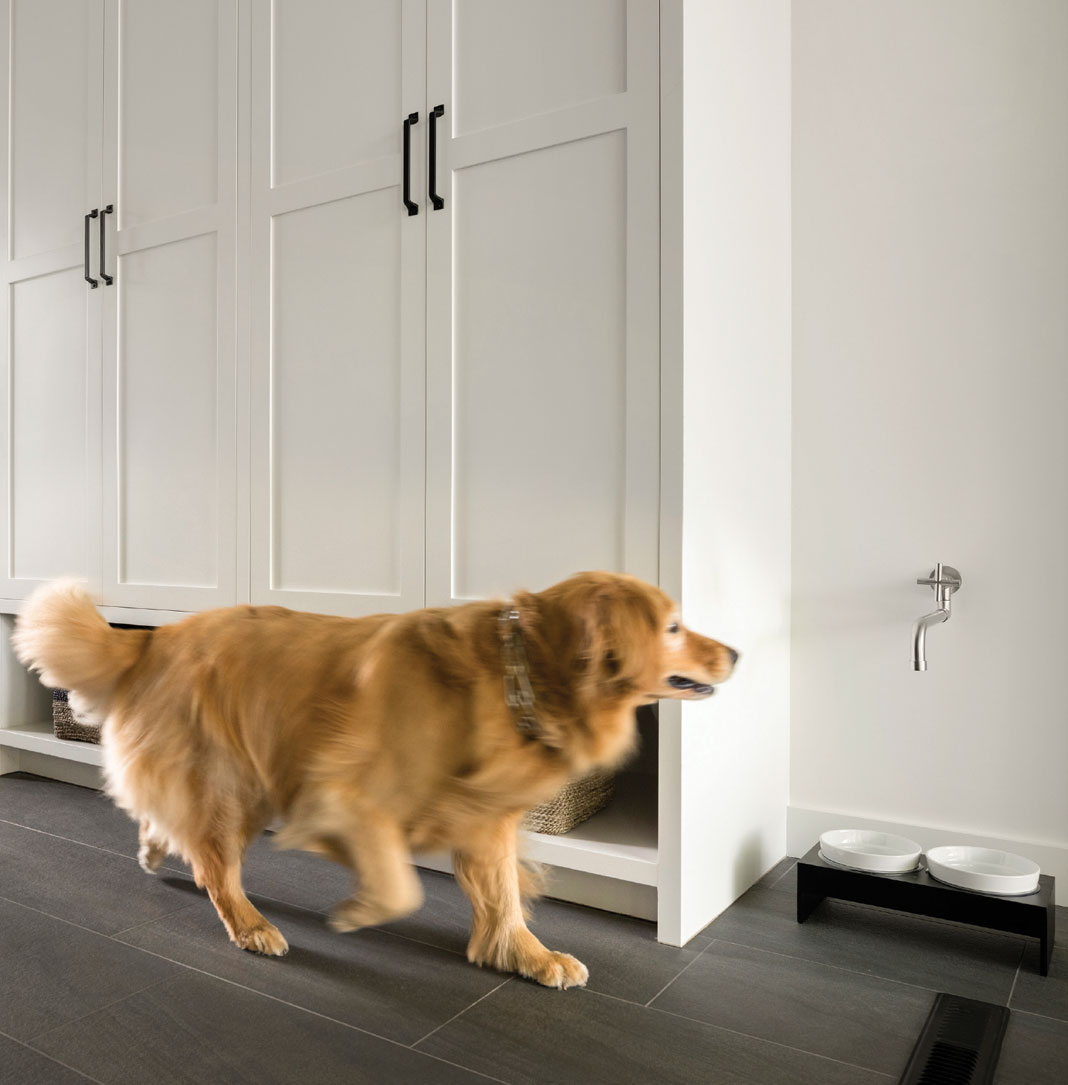 Even pooches are treated to custom amenities in the "Contemporary Cottage," the comfortably luxurious home built by Reuter-Walton Construction for company co-founder Nick Walton. While the Walton family of five enjoys their new digs near Bde Maka Ska in Minneapolis, their two water-loving Leonbergers, Mabel and Ember, will settle into their dog-friendly mudroom. (See pics of them @mabel_the_great. Rosie, a golden retriever, stands in for them above). Accessible from the front porch and back hallway, the mudroom is designed for human convenience and doggy comfort. "Our water-loving dogs drink a lot of water every day," says Breana Walton. The Dornbracht pot filler, plumbed into the wall, allows her to refill their water bowls quickly with little mess. The heated, ceramic tile floor keeps the dogs cozy and will help melt snow in the winter. A half pocket door corrals the dogs in the mudroom when necessary and lets in natural light
Spot a cool design idea while out and about? Send us a photo and tell us why you love it.
If we love it too, we'll feature it in an upcoming issue. Share your ideas to steal at midwesthome.com/ideastosteal.
Facebook Comments