Year Built
1955
Type of Remodel
Whole home
Before
The studio is a fine example of architect Frank Lloyd Wright's later work with strong architectural presence. The systems and finishes in the iconic 1955 Usonian house were showing their age. The kitchen and baths were dark and inefficient, glass seals were failing, and the under- floor piping was outdated.
After
Maintaining the spirit and integrity of the original design, the systems were updated to current standards. Kitchen and bath partitions were repositioned to improve functionality, LED lighting was added throughout, under-floor piping was replaced, and A/C was added. The goal was to preserve the home for the next 75 years.
Must-see Features
Updated kitchen and baths feature rift-cut oak cabinetry and woodwork scribed to stone. New windows throughout and glass-to-glass corners. An enlarged terrace, integrated paths, and new stone walls serve to extend the architecture into the landscape.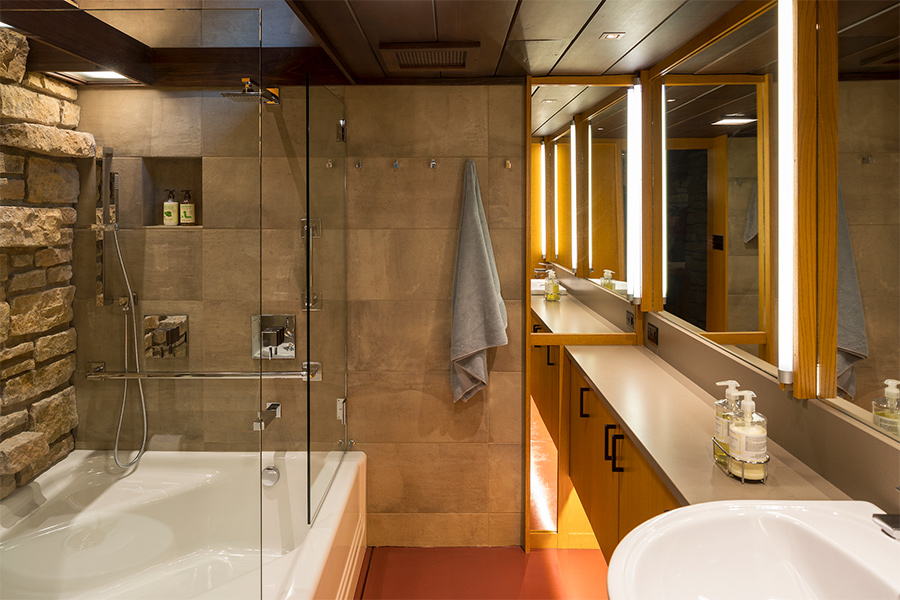 Facebook Comments