The Minnesota cocktail scene is thriving with more than a dozen artisan distilleries following the lead of micro breweries by crafting small batch spirits that reflect the tastes and natural resources of our state—organic grains, hardwoods for barrel aging and an abundance of coniferous trees (gin, anyone?). A gift of a bottle or two of local spirits, a good cocktail recipe and a few locally made glasses make for a gift any host with a drawer full of candles and flavored olive oils will appreciate.
Duluth's Vikre Distillery is proudly made with "the world's greatest water," sourced from Lake Superior. The founder's, Joel and Emily Vikre, have interesting backgrounds (she has a PhD in food policy and he's started several global health nonprofits), and their liquors reflect their willingness to take risks. For example, they make not just one but three gin variations—spruce, cedar and juniper—made with locally foraged botanicals. Emily's recipe for a Cedar Negroni would be a warming and sophisticated holiday cocktail.
No better vessel to serve a Duluth made gin than a glass with Lake Superior etched on the surface. Lake Superior cocktail glass, $10 for one or $35 for a set of four at Northmade.
Another interesting young couple on the local craft spirits scene is Chris and Shanelle Montana. Her background is in renewable energy and he's a licensed attorney, but their hearts are obviously in Du Nord Craft Spirits, the distillery they opened in 2013. Their coffee liqueur, Café Frieda, is named for a beloved theater teacher at Minneapolis South High School. It's made from Minneapolis-based Peace Coffee™ and corn from Shanelle's parents' farm. Try it in their take on a White Russian, "The Dude."
The Dude
.5 oz Cafe Frieda
.5 oz L'etoile vodka
Drop of vanilla
Cream on top to float.
Taylor Cathleen is a St. Paul artist who crafts custom sand-etched glassware in her spare time. She finds inspiration in Minnesota iconography such as cabins, campfires and canoes. These graphic Old Fashioned glasses are fun and full of local pride. The dude would certainly abide. Set of 4, $52 or single glass, $14.50 at Etsy.
Sociable Cider Werks  in NE Mpls makes hard cider from Minnesota apples like Haralson, Honeycrisp and SweeTango. Crisp and a little tart with subtle apple flavor it makes for a refreshing and seasonal alternative to beer.

Local illustrator and artist Adam Turman shows his love of the Twin Cities with colorful interpretations of beloved landmarks that are a little 80's retro and a lot of happy. These pint glasses would go nicely with a 6-pack of local cider or beer. Adam Thurman Pint Glasses. One for $7.99, $32 for a mix and match set of 4. At Uptown Minnesota.
A pretty, seasonal looking bottle of Cranberry Liqueur from Tattersall Distillery makes a delicious Cranberry Mule when combined with ginger beer and vodka or gin. Sweet and tart, it's made from Great Lakes cranberries in NE Minneapolis.
The Den Low Ball glass from Sota Clothing has a good hand feel and weight to enhance the cocktail experience, but is dishwasher safe and sensibly (like a good Minnesotan) priced. The Den Low Ball Glass, $10 at Sota Clothing.
by Laurie Junker
Photo courtesy of Sota Clothing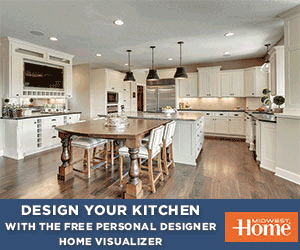 Facebook Comments