Photos provided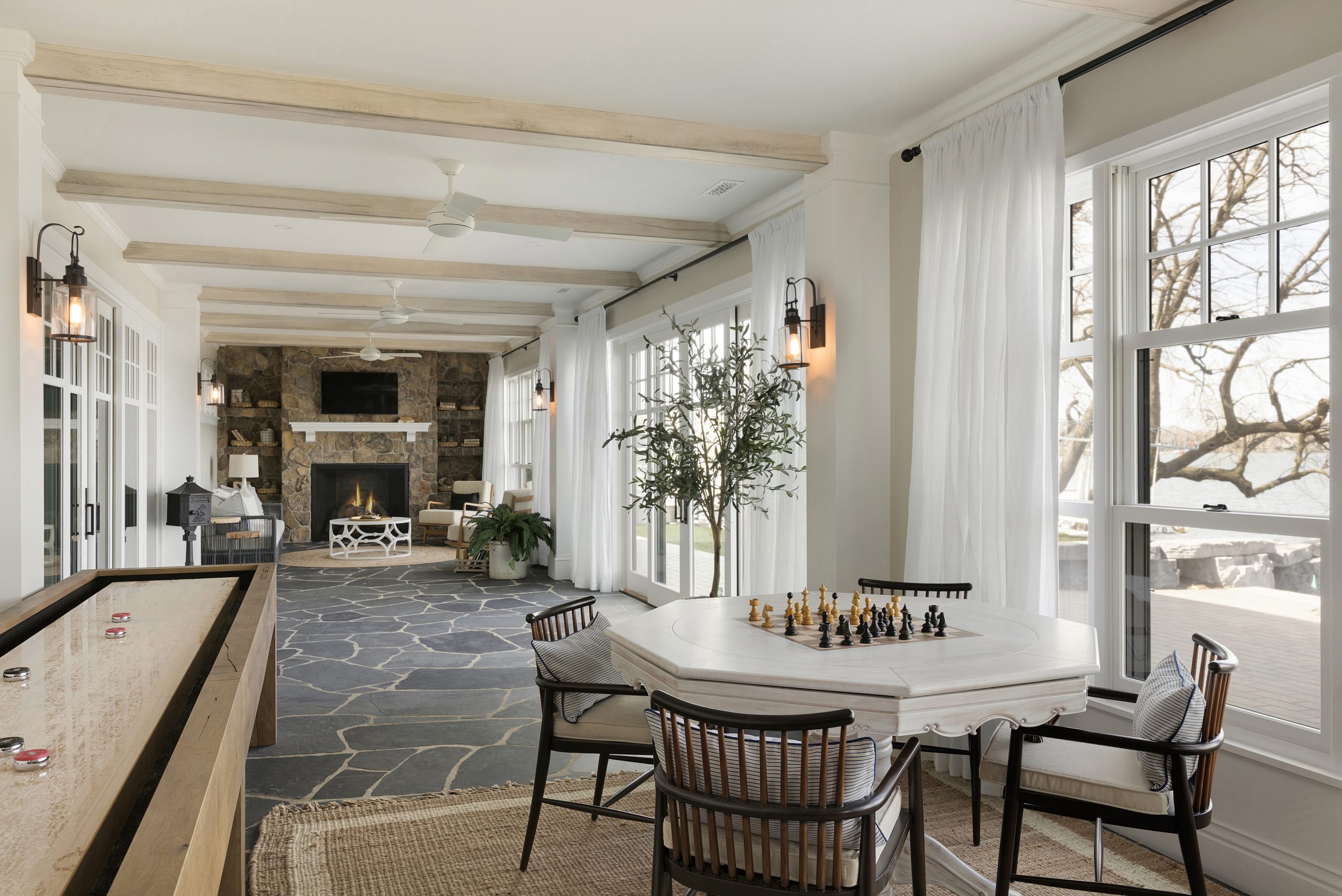 A timely article from the Coldwell Banker blog on making "home the only place you want to be" recently caught our attention. "If your own backyard is likely to be your leisure-time destination this summer, you may as well daydream some plans to amp things up out there," the article urged.
So, we asked designer Kasey Johnson, one of the enthusiastic innovators from Blue Pencil Collective in White Bear Lake (a firm co-owned by designer Regan Nix), to weigh on "staycation innovation." How to, in other words, transform your interior and outdoor spaces into rooms that fulfill your every desire. It's all about "intelligent architecture and interior design," Johnson says. Here's how to get smart about home amenities.
Midwest Home: Why is creating staycation spots at home such a good idea?
Kasey Johnson: As life continues to become more and more demanding, creating a place of respite for tuning out the hustle has become imperative for health and well-being. Our homes have become our places of work, entertainment, and reconnection with family—making the need for multipurpose spaces that cater to these needs imperative.
At Blue Pencil Collective, our philosophy has always been that our buildings should enhance our lives, whether home or office. What some call "staycation amenities," we call intelligent architecture and interior design that transforms the human experience. Investing in spaces that promote connections—whether with yourself, others, or nature—has a vital impact and a huge ROI. From spaces such as outdoor oases, meditation rooms, [and] exercise rooms that focus on relaxation and rejuvenation to bunkrooms, bars, and games, the right design can take you away without ever needing to leave your home.
MH: What kinds of amenities are popular right now?
KJ: Bunk rooms and designated kids' spaces have become a staple in every project. The most popular amenities are the indoor-outdoor areas moving beyond lounge spaces and grill stations to include complete living spaces with full kitchens and gaming areas. These spaces allow everyone to fully immerse themselves in outdoor living all day long. It's bringing everything you may find at a top-notch, all-inclusive resort to your doorstep.
MH: What staycation-type amenities, rooms, or outdoor spaces have you created?
KJ: We've incorporated cozy reading nooks in tucked away spaces to homes. We've also created outdoor spaces with full kitchens and custom fire pits for everyone to gather and roast marshmallows while making memories—just like we did when we went camping or to the cabin. For our corporate clients, we've created a fireplace lounge featuring a client's historical family portrait and designed a breakroom centered [on] a large harvest table. The barriers between indoor and outdoor, and home and work, have never been more blurred—and we could not be more excited about it!