Photos courtesy of RH
For more than 20 years, renowned glass artisan Alison Berger has been designing gorgeous glass works in her Los Angeles–based atelier. Esteemed by collectors and homeowners around the world, Berger's work is also in Corning Museum of Glass' permanent collection. Her luminous works have also been shown at the Museum of Modern Art and the Cooper Hewitt, Smithsonian Design Museum in New York.
Now, she's unveiling five lighting collections exclusively designed for RH, formerly Restoration Hardware. The collection builds on a previous collaboration with RH in 2018: A six-story permanent lighting installation, "New York Night," at RH New York, The Gallery in the Historic Meatpacking District. Her new collections advance that project by drawing inspiration from elements found in nature.
The Rain Lighting Collection is comprised of dramatic drops of hand-blown glass suspended from slim black cords. The Fulcrum Lighting Collection features cloches and spheres of hand-blown glass suspended from metal frames. The Venetian inciso technique informed the Pearl Lighting Collection with its grooved glass spheres.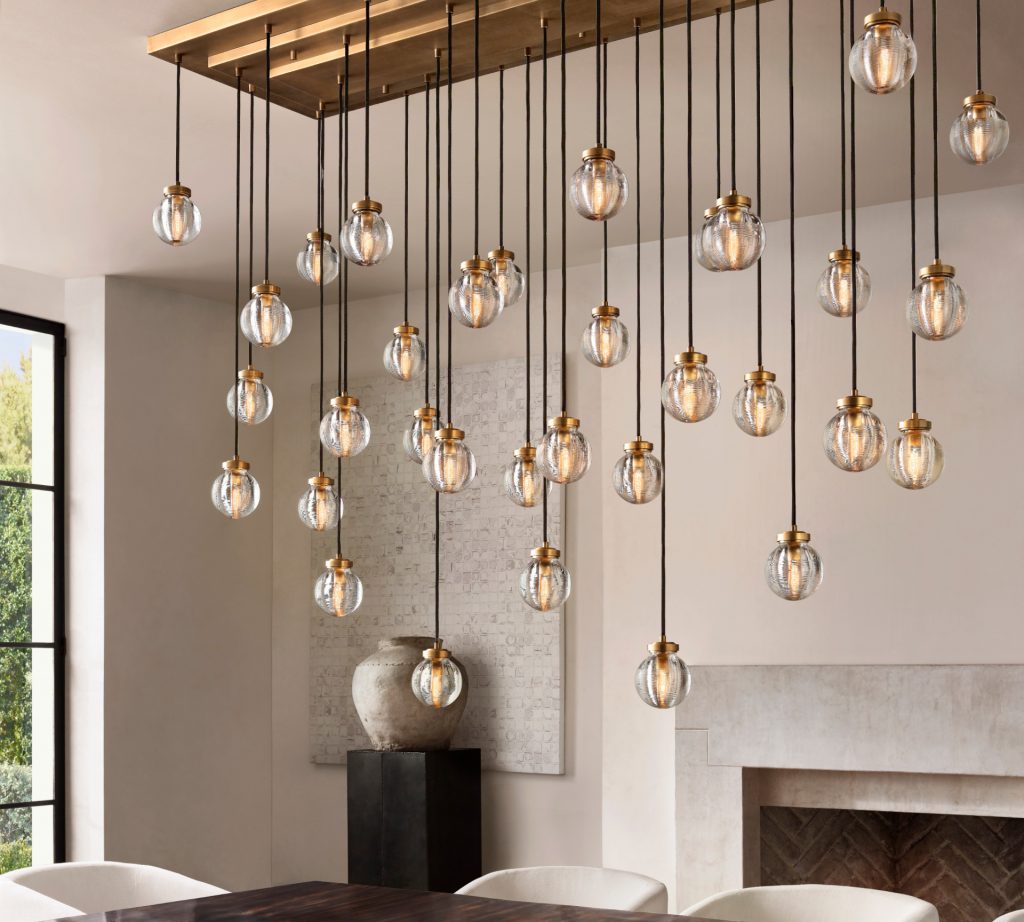 In the Ice Table Collection, a sculptural hand-cast metal base holds a glass slab as thick as winter lake ice. In Aperture, Berger's first mirror collection, layered scaffolding holds a swiveling glass lens.
Berger's lifelong fascination with decoding the mysteries of glass-working processes inform her work. She also fashions her pieces to capture light in unique ways to mark the passage of time, and how light moves throughout a space during the day.
Shop today at the Galleria in Edina.