The pages of each 2019 issue of Midwest Home were filled with incredible stories and photos of designers, homeowners, artists, and of course, homes and interiors we love. In case you missed them over the span of the year, you're in luck—they live eternally on our social media channels. To save you from searching, we revisit our top nine Instagram posts of 2019 here.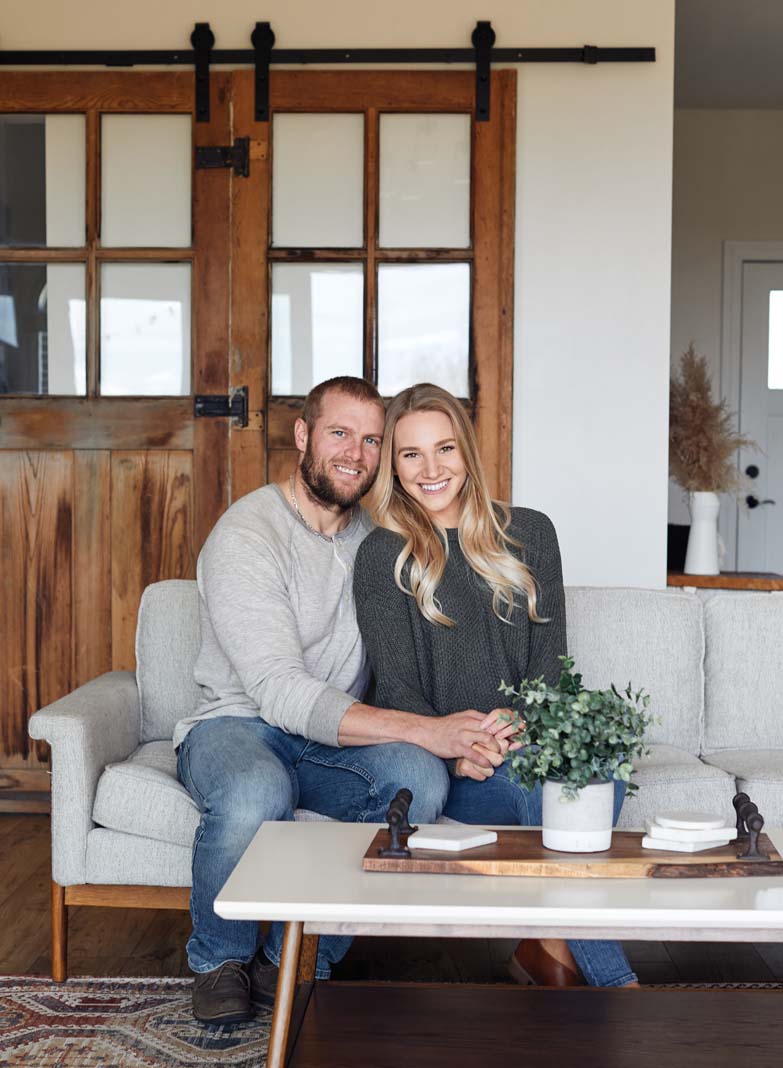 KATE & TONY BECKER'S NORTHERN-INSPIRED HOME
Our readers couldn't get enough of this Corcoran couple's nature- and family-inspired home that we featured in our Nov/Dec issue. Their own home stands out in the list of projects they've worked on as a pair.
WINTERIZE YOUR HOUSE THIS FALL
Our followers loved the look of this anonymous house in the snow. It was a great reminder of the importance of prepping our homes for the cold weather.

SEA-INSPIRED HOME DECOR FINDS
Wallpaper is back! That's right, we're seeing more and more designers use vibrant, bold wallpaper in their home designs. This patterned wallpaper, custom-designed for Midwest Home by Brett Hurlbut, was featured in our July/Aug Finds department.
COLOR POP
This custom-built home in the Linden Hills neighborhood of Minneapolis grabbed the attention of our followers for its vibrant colors and unique design.
MIDWEST HOME: MAGAZINE OF THE YEAR
We were honored to take home several awards, including Magazine of the Year, at the 2019 Minnesota Media + Publishing Association's Annual Excellence Awards Ceremony.
HUNTINGTON MANOR: ORONO'S FAMOUS MODERN-DAY CASTLE
Unlike many European countries, Minnesota is not often home to castles. A striking stone exterior, glass and steel accents, and unique design elements made this modern-day Orono castle a feast for the eyes for our followers.
A MASSIVE MAKEOVER FOR A MINNETONKA MANSION
What better way to promote our Lakeside Living issue than on a dock on Lake Minnetonka itself! We featured a few lakeside beauties in this issue, including the Minnetonka mansion on the cover.
THE PAST MADE PERFECT
We're not surprised this updated 1890 home featured in our annual Remodeling Guide gained traction on the internet. Each room is more exquisite than the next.
TINY CABINS IN THE WOODS: ENDEAVOR IS BOOKED, BUT FIREFLY BECKONS
Tiny homes always seem to shock and awe those of us who live in average-sized homes, but now you can rent tiny homes for a Minnesota vacation.