Everybody loves Target. For many, a typical Target run consists of a short shopping list, but a long receipt. No matter how budget-conscious we may be, Target's talent for collecting the most fashionable, modern, and stylish yet affordable products gets to even the most determined of us. For homeowners, Target's recent Hearth & Hand with Magnolia line caught our hearts with its rustic flair, but as the seasons change, it's time for something new.
Enter Opalhouse, Target's newest home brand that pulls inspiration from all around the globe. This collection debuted over the weekend in stores and online. Opalhouse has three lines: Indochic, Canyon Sunrise, and Mallorca, each a little bit different, but used in combination can create perfectly eclectic spaces. The 1,300+ items span bedding, decor, tabletop, bath, and furniture.
Indochic is described as French-Vietnamese fusion, using exotic elements, sophisticated shapes, and luxe materials. Canyon Sunrise is reminiscent of the Southwest and the sun, and emits desert vibes with pink and orange tones. Finally, Mallorca nods to the Spanish island, sprinkling in details to neutrals with contrasting colors.
A sampling of our favorites from the collection:

Ikat Print with Fringe Shower Curtain White/Orange, $24.99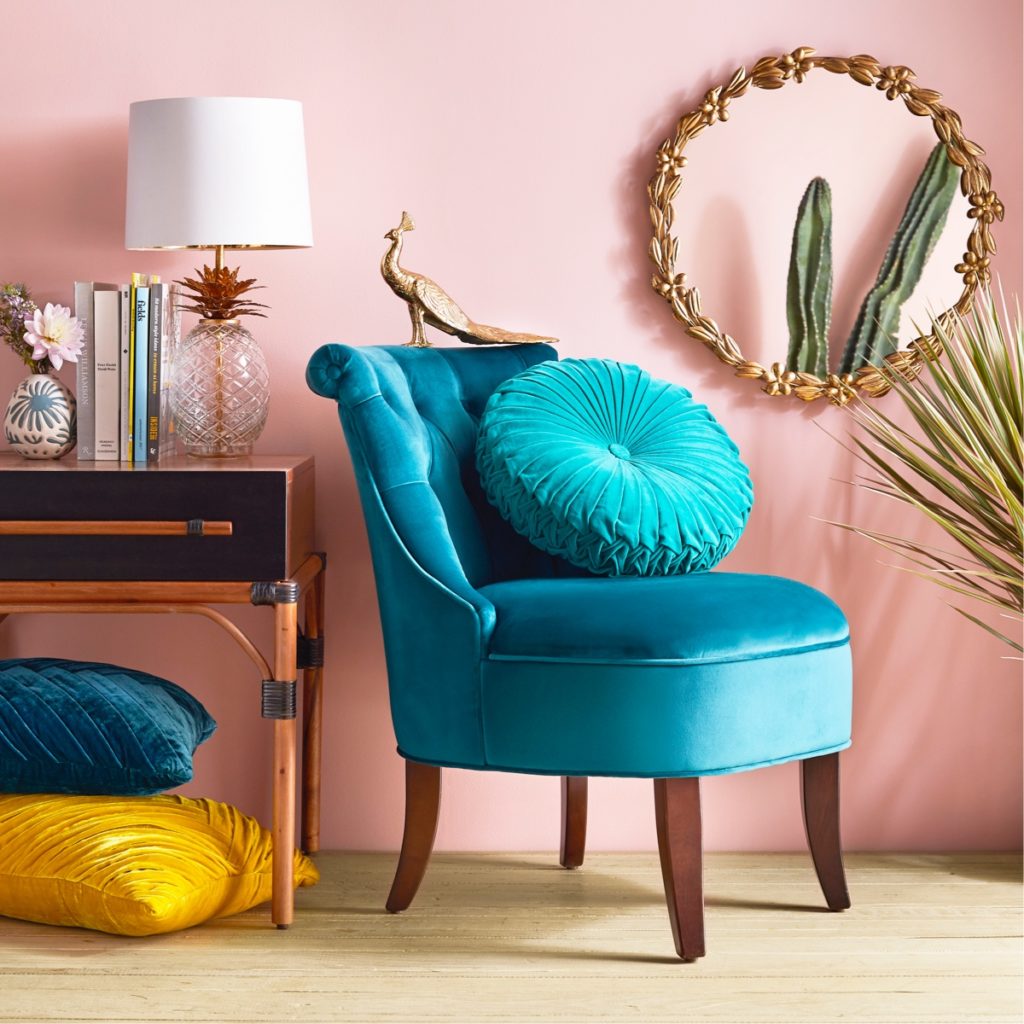 Nerine Tufted Velvet Rollback Accent Chair, $129.99; Pleated Velvet Round Throw Pillow, $26.99; Peacock Figure – Gold, $14.99
Cadiz Medallion Peel & Stick Removable Wallpaper Toasted Walnut Black, $29.99; Avocet Rattan Fan Back Accent Chair, $159.99
Canary Floor Peel & Stick Removable Wallpaper, $29.99
Panther Oversize Lumbar Throw Pillow, $24.99; Panther Peel & Stick Removable Wallpaper Bluff Green, $29.99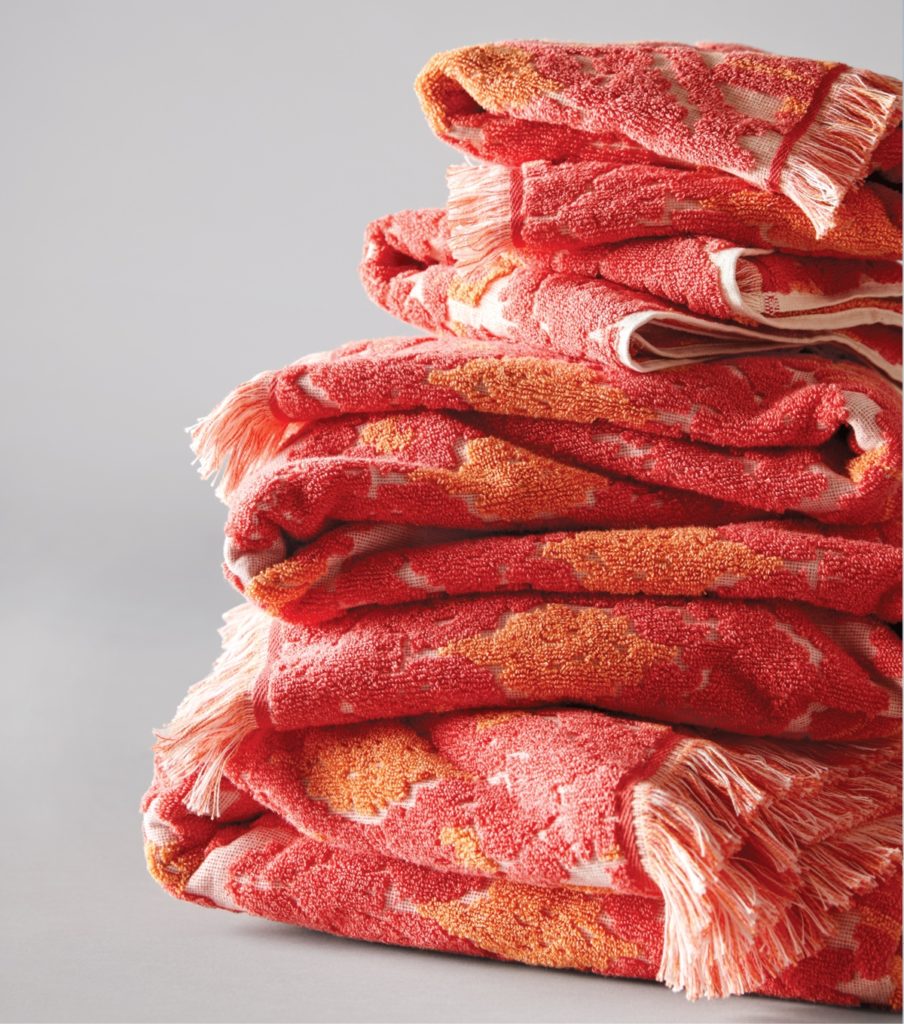 Ikat Fringed Towel Coral Orange, $12.99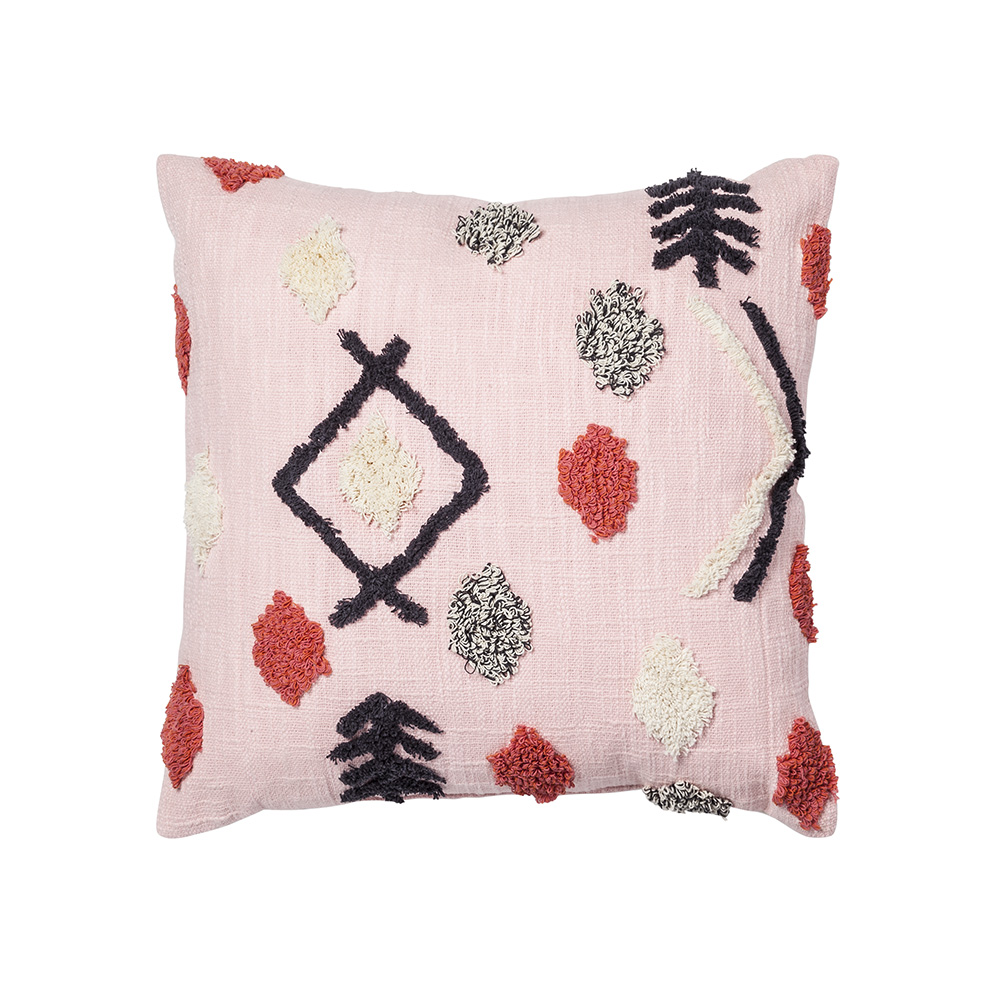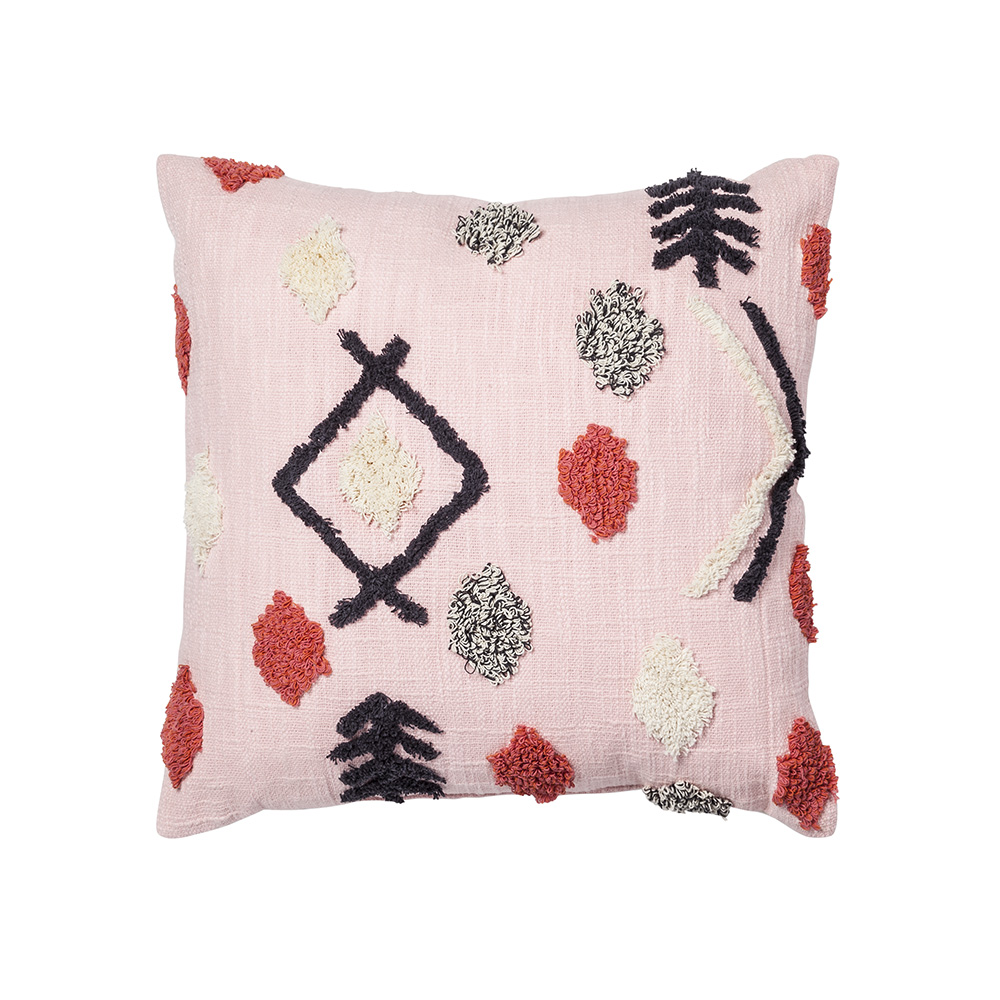 Pink Tufted Throw Pillow, $19.99
Jewel Round Side Table, $69.99
Elephant Basket, $24.99
Cast Peacock Frame Gold 4″ x 6″, $14.99
Plastic Tumblers 16oz Blue/Green Set of Four, $9.99
Facebook Comments