Heather Strommen started a blog four years ago to document the restoration of her 1937 Colonial home on Lake Minnetonka for friends and family. That project morphed into the Instagram account @sweetshadylane, where she posts images of her home to inspire her followers to imagine what's possible in their own homes.
"It was in pretty rough shape when we first saw it," Strommen recalls. "There were even birds living in it." Although many would have considered the house a tear-down, Strommen saw potential to bring the house called Mona Bina (Chippewa for "home for all") back to its original glory.
For the remodel, the Strommens reached out to Jon Monson of The Landschute Group, which specializes in restoring vintage homes on and around the lake. They redesigned the old house for more casual family living, knocking down walls, adding larger windows, and rearranging the rooms to offer better views of the lake. "Now, once you come through the front door, you immediately see the lake," says Strommen. "It's like moving art. It's a different landscape every second."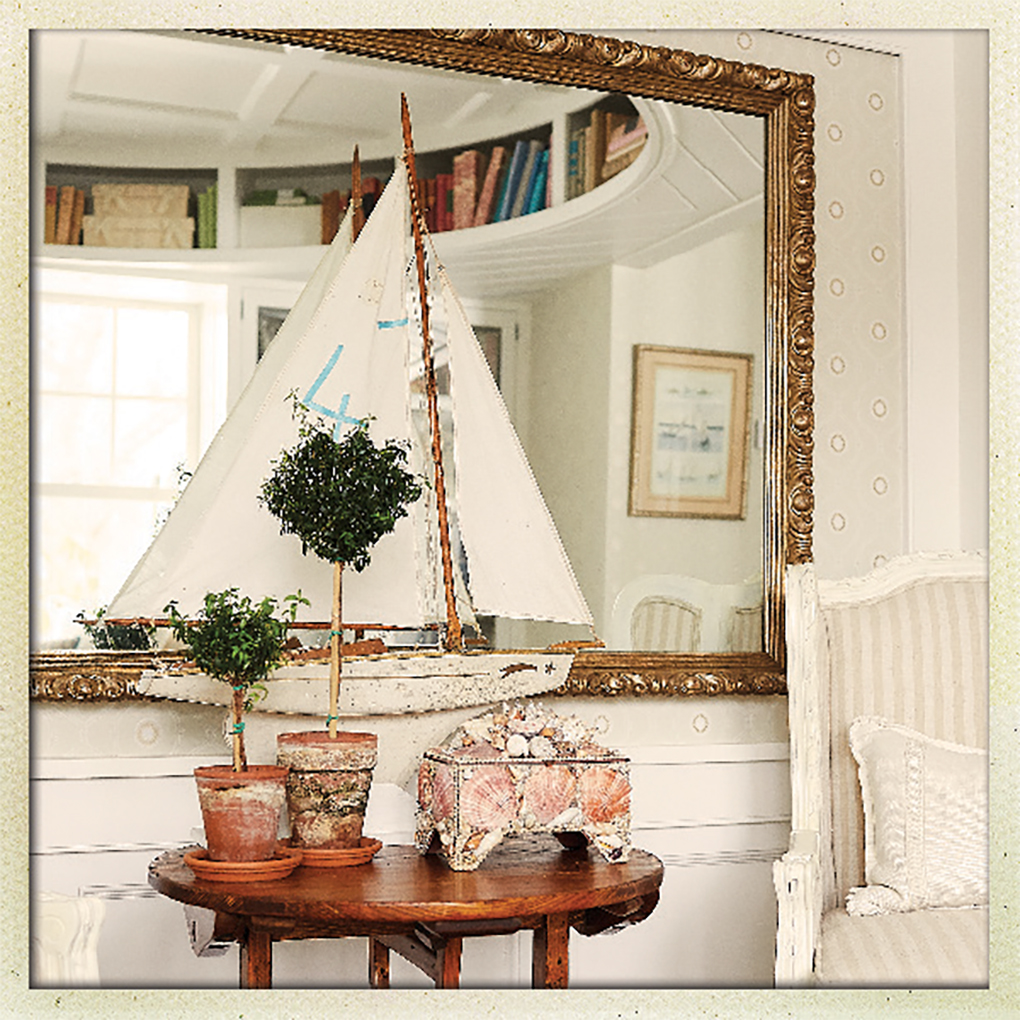 New features echo vintage styles, such as 1930s-inspired light switches and a stairwell that leads to a widow's walk. "They look like they could have always been here," Strommen says. Other additions include wide-plank pinewood herringbone floors, marble tile, wood-plank ceilings, and a room she calls the "oval office," which features a circular bookshelf built into the ceiling.
Strommen styled her home with a mix of classic and antique nautical-inspired furnishings in a palette of green, blue, and cream. Favorite pieces include an antique pine vortex mirror from Nantucket and a 1970s bamboo-and-brass baker table from Etsy.
While taking photos of a vignette, Strommen hit on an idea: The Vignette Box, an instant décor ensemble for a side table, mantel, or shelf. "I love telling stories through decor," she says, "and a sweet vignette is the perfect way to do it." Her seasonal boxes are for sale at sweetshadylane.com.
The Influencer: 
Heather Strommen
Where do you shop for home goods?
"I love A Rare Bird Antiques, Loft Antiques, and Michael's Lamp Studio" in Minneapolis, she says, and The Sitting Room in Excelsior for custom furniture and Highcroft in Wayzata for bedding. Bonus: "They also have really cute accessories."
Where do you shop for clothing?
"My style goes between bohemian-chic and preppy-with-an-edge," she says, counting Anthropologie and Merilou Boutique in Wayzata as favorites.
What are some of your favorite Wayzata spots?
"I eat at Crisp & Green literally five times a week," she says. She also frequents District Fresh Kitchen + Bar and Ben & Jerry's in the summer for ice cream.
---
Vignette Box
Check out Heather Strommen's seasonal summer vignette box.