Photos by Dina Kantor
Erin Zosel is a multihyphenate who may just be getting started. Case in point: Six years ago, she opened her first salon, Sloane's Beauty Bar, after 25 years as a hairstylist. Today, Sloane's (named after Zosel's daughter) has three locations—two in Minneapolis, one in Edina, and a fourth opening in the North Loop in January that will include an events space. Zosel is also an active real estate agent with Compass, a mother of two (Sloane, 13, Griffin, 16) and, until recently, was still doing hair.
Like many entrepreneurs, she started the business to solve a problem: "As a hairstylist, I wanted to rent a chair, but I also wanted an inspiring space, continuing education, and a team to help me grow my career." What Zosel couldn't find, she created—taking the leap and opening her first salon in 2017. She hoped to fill 15 chairs. She ended up with a waitlist.
Following her instincts has been vital to Zosel's success, but she's quick to give credit to her team. "You find people you trust and go the distance with them. During COVID-19, they held me up."
Zosel, her husband, Charlie, and their kids live in a traditional shingle-style house in Edina that they purchased in 2021, not far from her salons and real estate office. The 1939 house is quite different from the family's last home (which was a new build with an open floor plan), and they've discovered they like having separate rooms for cooking, dining, working, and hanging out with friends. Zosel's energy and love of music are evident throughout, with lots of colorful wallpaper and artwork. To say she's enthralled is an understatement: "Our first night here, I started crying and Charlie asked me what was wrong. I said, 'I never want to leave this house.'"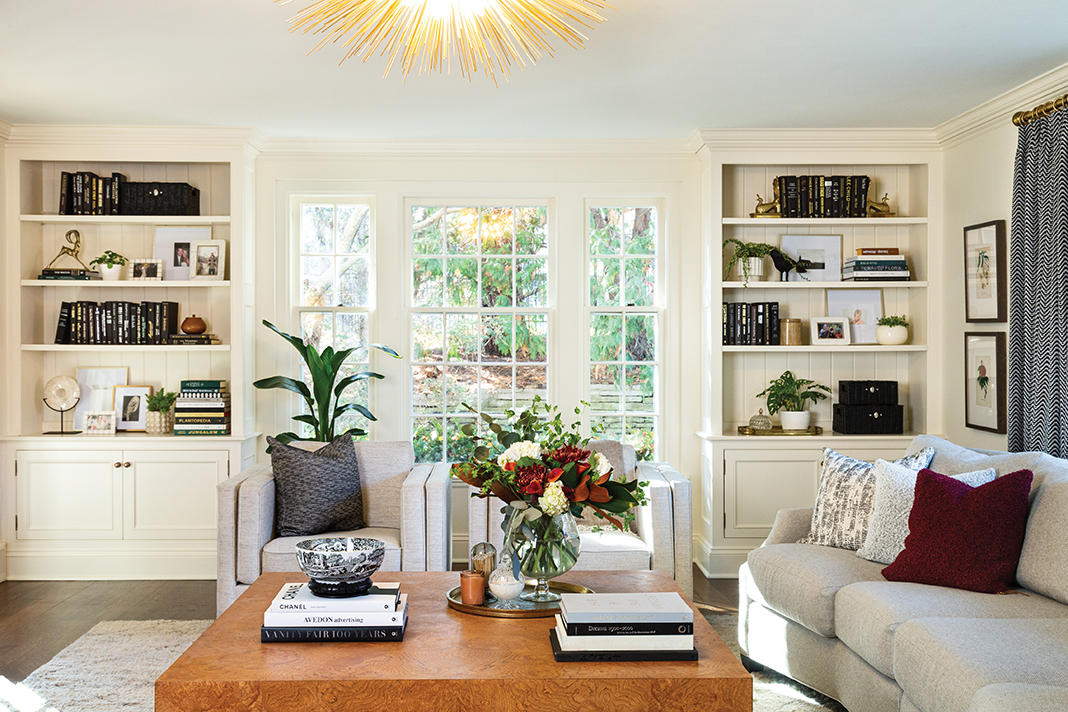 What inspires your style?
There are so many things that inspire it, and it changes a lot. I'm not someone who decorates my home or any of my salons one time and that's it. I'm constantly changing things depending on trends and fashion [to] bring a new energy in. I love change!
What's your favorite space within your home and why?
It's always different. There are so many special nooks in our home, so I love that I can change it up depending on my mood. Our sun porch off the living room is probably my favorite. The backyard is also so private, so we love sitting outside as much as we can.
How you would you describe your interior design style?
While it's a traditional home, we've added eclectic and modern updates that bring uniqueness and life into the space. … I wanted there to be moments in every room that make you feel something special.
What are some of your favorite home stores in the Twin Cities?
Well, as I said, I love change, but I go to all different stores for all different things. One of my favorite local home decor shops is Victory Vintage in Linden Hills. I always find special pieces in that shop that no one else has. You have to swing by!
Necessary indulgence?
Quality time with my husband and kids. They keep me going. I couldn't do it without their love and support.