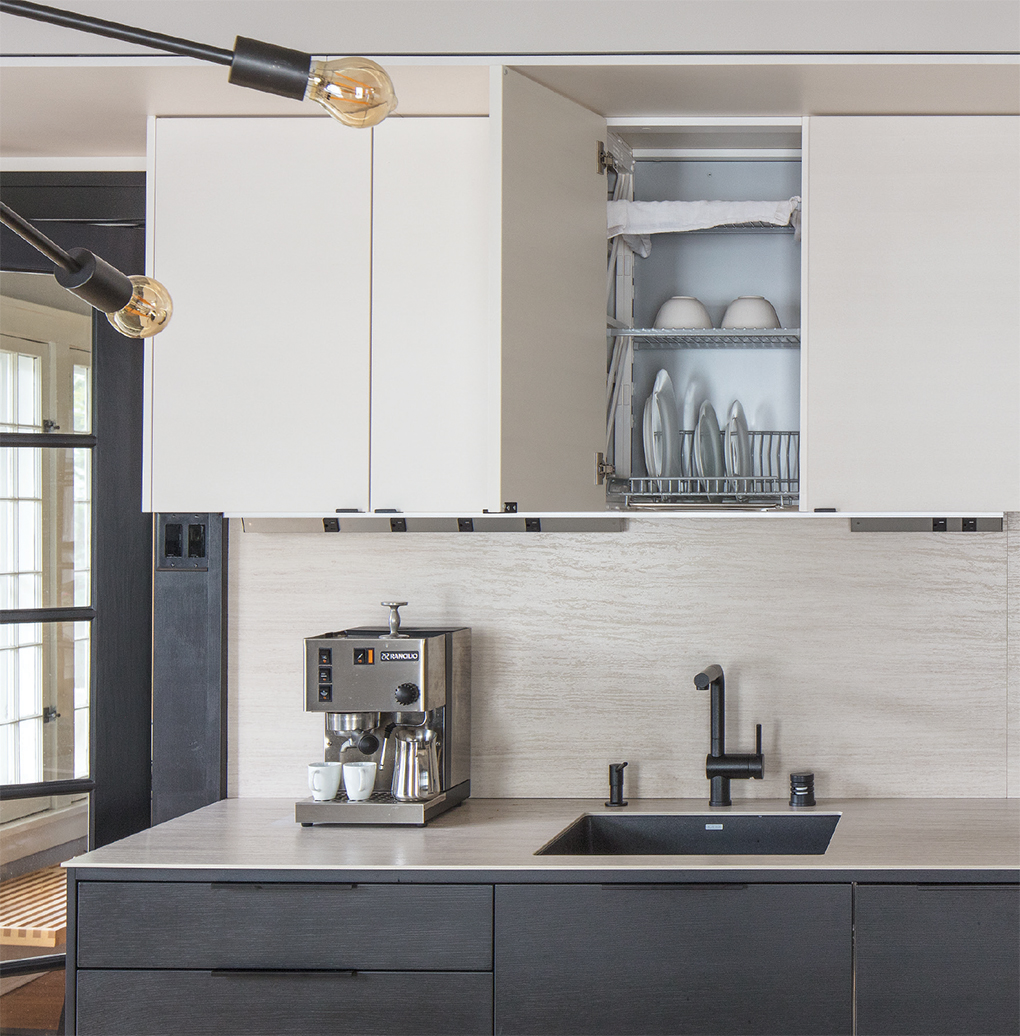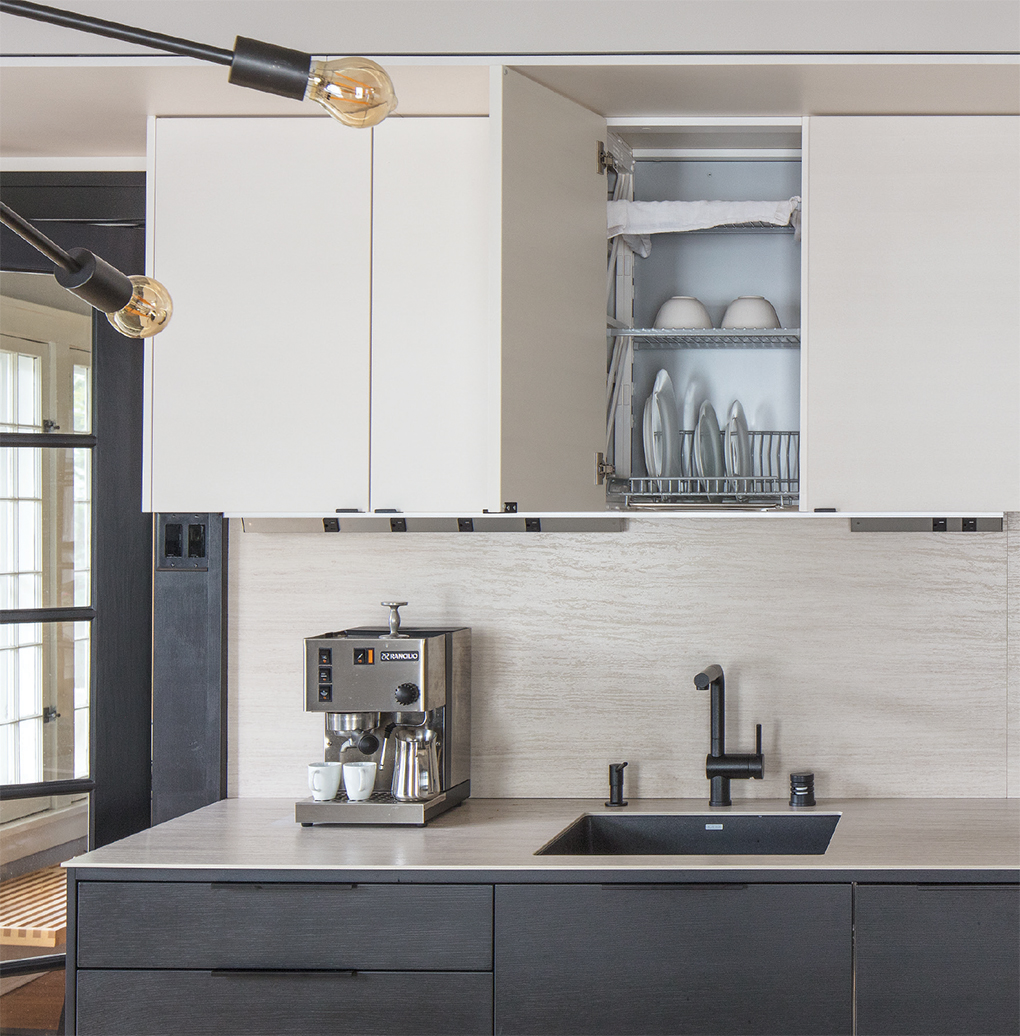 This upper cabinet in this sleek kitchen, courtesy of Puustelli, the Finnish maker, conceals a secret: a built-in slotted dish rack with a removable drip tray beneath. It's nothing new in Finland, says Anna Juola of Minneapolis-based Puustelli USA. It's a 1940s design by Maiju Gebhard, a woman who wanted to reduce the work involved in dishwashing by making manual drying unnecessary. The Finnish Invention Foundation named it one of the most important Finnish inventions of the millennium. Juola says 99 percent of Finnish homes have a dish-drying cabinet. The idea is a novelty in this country, though perhaps not for long: Many Puustelli customers install it, eliminating the need for a dish drainer that takes up valuable real estate on the countertop. "It's the number-one thing I show off to everybody," says one of owners of the kitchen pictured above.

FYI
Spot a cool design idea while out and about? Send us a photo and tell us why you love it.
If we love it too, we'll feature it in an upcoming issue.
Share your ideas to steal at midwesthome.com/ideastosteal.